KAJIAN SISTEM INOVASI DAERAH SEBAGAI PROGRAM KETERBUKAAN INFORMASI DAN KOMUNIKASI DALAM MENUNJANG KEBIJAKAN PEMBANGUNAN KABUPATEN BELITUNG TIMUR
Evi Novianti

Universitas Padjadjaran

Shandra Rama Panji Wulung

Universitas Pendidikan Indonesia

Yustikasari Yustikasari

Sekolah Pascasarjana, Universitas Padjajaran
Abstract
This study aims to determine the existing condition of the regional innovation system in East Belitung Regency and analyze the challenges and opportunities in managing regional potential and creating superior commodities. The qualitative method is the approach in this study using secondary data sourced from related policy documents, while primary data is obtained through interviews and focus group discussions with stakeholders in East Belitung Regency. Research variables use variables from the general framework that are conducive to innovation and business. The results showed that various policies and regulations that could encourage the growth of the business sector and new industries in the form of regulations related to licensing and providing business funding assistance for business actors. Policies that encourage business activities, such as tax incentives and industrial and trade incentives, do not yet exist in East Belitung Regency. Likewise, policies or regulations related to the development of regional innovation activities and other carrying capacity, also not yet regulated. The current condition of RIS has not yet been formed in East Belitung Regency. However, some variable indicators to support the effectiveness of RIS have been owned and have been relatively implemented, although they are still sporadic and sectoral in nature. This condition remains an important capital for the preparation and strengthening of East Belitung Regency RIS. Of course, this basic capital still needs strengthening and development to be able to sustain RIS that works effectively.
Keywords:
Competitiveness, East Belitung Regency, Innovation, Regional inovation system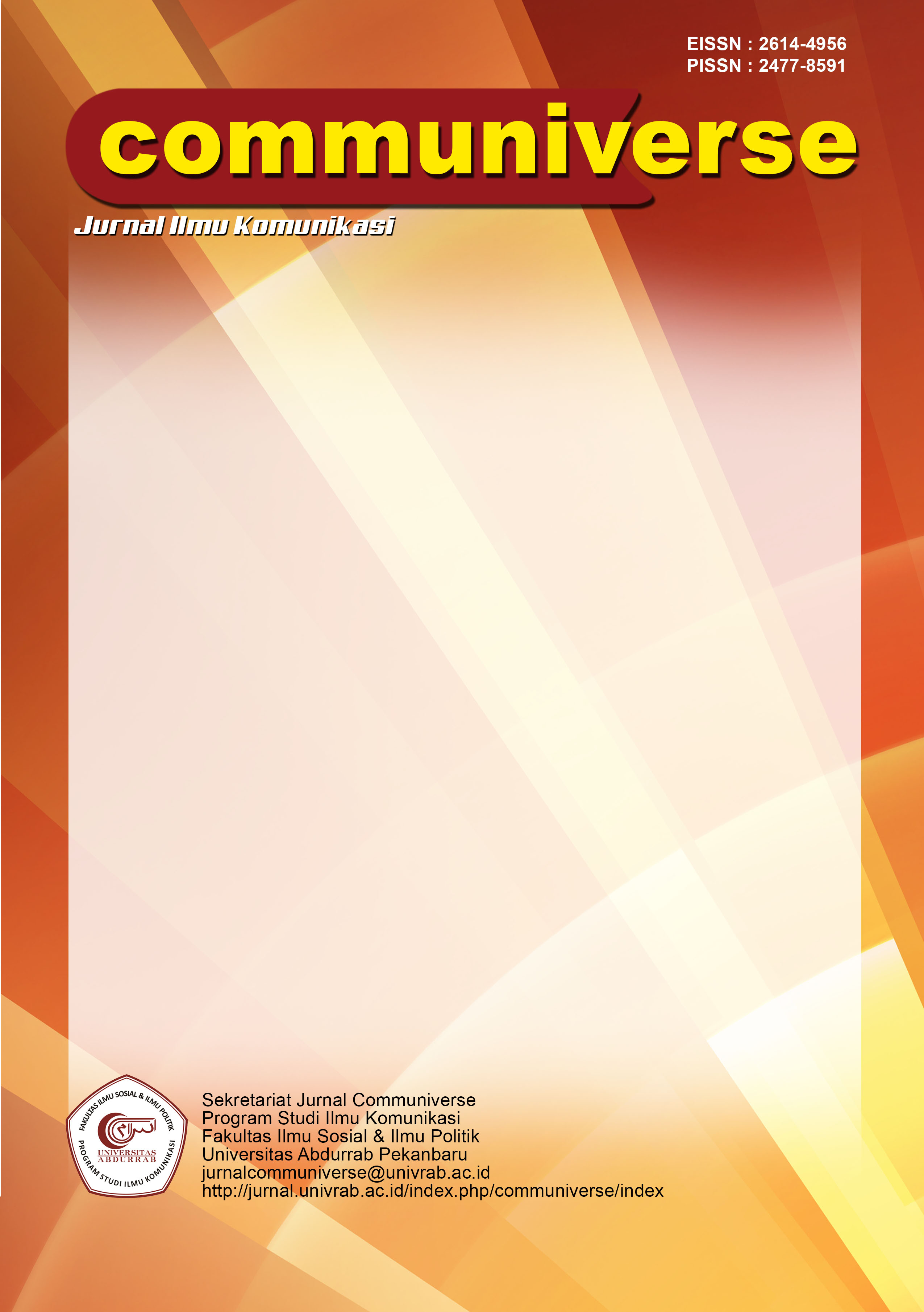 Copyright (c) 2020 Communiverse : Jurnal Ilmu Komunikasi
This work is licensed under a Creative Commons Attribution-NonCommercial-ShareAlike 4.0 International License.
1. Copyright of all journal manuscripts is held by the Communiverse : Jurnal Ilmu Komunikasi
2. Formal legal provisions to access digital articles of electronic journal are subject to the provision of the Creative Commons Attribution-ShareAlike license (CC BY-NC-SA), which means that Communiverse : Jurnal Ilmu Komunikasi is rightful to keep, transfer media/format, manage in the form of databases, maintain, and publish articles.
3. Published manuscripts both printed and electronic are open access for educational, research, and library purposes. Additionally, the editorial board is not responsible for any violations of copyright law.
licensed under a Creative Commons Attribution-ShareAlike 4.0 International License.

pdf (Bahasa Indonesia)

Abstract views: 87

downloads: 59