PENGGUNAAN RENEWABLE ENERGY DIRECTIVE OLEH UNI EROPA UNTUK MENEKANKAN PENOLAKAN IMPOR CRUDE PALM OIL INDONESIA
Herry Wahyudi

Universitas Abdurrab
Abstract
Uni Eropa (UE) merupakan lembaga yang paling diakui dan dipercaya didunia dalam kaitannya terhadap "Ekolabel" yang dikenal sebagai label yang mengidentifikasi preferensi lingkungan dari keseluruhan produk (barang atau jasa) dalam kategori produk berdasarkan pertimbangan siklus hidup, meskipun UE bersifat sukarela, ratusan perusahaan di seluruh Eropa telah bergabung terkait daya saing dan komitmen UE terhadap lingkungan. Oleh karena itu, Uni Eropa memiliki mekanisme kebijakan yang kompleks dan rumit. Mekanisme kebijakan eco-labelling meliputi serangkaian persyaratan serta alur birokratis yang harus dipenuhi agar suatu produk dapat mendapatkan izin untuk beredar dalam wilayah yurisdiksi Uni Eropa. Renewable Energy Directive (RED) merupakaN salah satu mekanisme yang dikeluarkan oleh Uni Eropa terhadap produk CPO Indonesia yang berdampak terhadap menurunnya ekspor produk CPO Indonesia ke kawasan tersebut. Tulisan ini akan membahas RED sebagai mekanisme yang menekankan CPO Indonesia untuk tidak dapat masuk ke Uni Eropa dalam perspektif Hukum Internasional. Tulisan ini bersifat deskriptif dengan menggunakan metode kualitatif. Hasil dari tulisan ini menunjukkan bahwa penggunaan RED oleh Uni Eropa digunakan sebagai alat penekan untuk produk CPO Indonesia yang akan di ekspor ke kawasan tersebut.
Kata Kunci: Crude palm Oil (CPO), Indonesia, International Law, Renewable Energy Directive (RED), The European Union.
Keywords:
Crude palm Oil (CPO), Indonesia, International Law, Renewable Energy Directive (RED), The European Union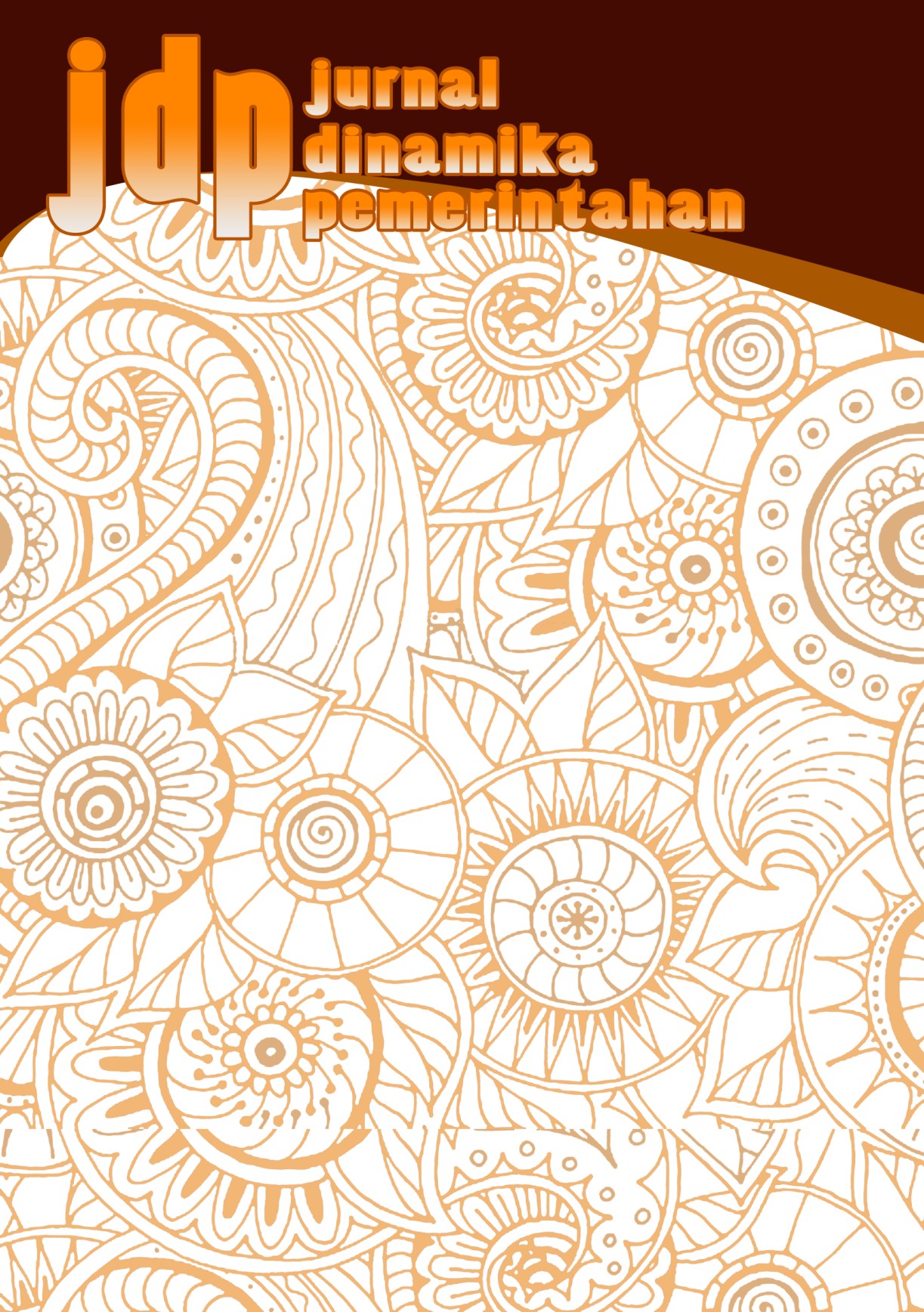 1. Copyright of all journal manuscripts is held by the JDP (Jurnal Dinamika Pemerintahan)
2. Formal legal provisions to access digital articles of electronic journal are subject to the provision of the Creative Commons Attribution-ShareAlike license (CC BY-NC-SA), which means that JDP (Jurnal Dinamika Pemerintahan) is rightful to keep, transfer media/format, manage in the form of databases, maintain, and publish articles.
3. Published manuscripts both printed and electronic are open access for educational, research, and library purposes. Additionally, the editorial board is not responsible for any violations of copyright law.
licensed under a Creative Commons Attribution-ShareAlike 4.0 International License.

pdf

Abstract views: 297

downloads: 824