PENDAMPINGAN PEMBUATAN SITE PLAN KOMPLEKS EDUWISATA MUHAMMADIYAH PEJAWARAN BANJARNEGARA
Pinta Astuti

UMY

Adhitya Yoga Purnama

Universitas Gadjah Mada
Abstract
Istana Qur'an is a modern Muhammadiyah Islamic Boarding School in Sarwodadi Village, Pejawaran District, Banjarnegara, Central Java Province. The boarding school is one of the charities supported by the Pejawaran Muhammadiyah Branch (PCM Pejawaran), as a partner in this community service project. Based on its geographical location, the location of this Islamic boarding school is close to the Dieng tourist area, Banjarnegara so that it can be used as a buffer tourist destination in the Dieng area. In addition, there is no Muhammadiyah site that has been seriously developed into an edu-tourism area even though this Sarwodadi Village has potential, namely the existence of a developed Muhammadiyah Islamic boarding school. Therefore, the purpose of this community service activity is to empower partners in the form of assistance in the preparation of a Muhammadiyah edu-tourism site plan according to technical rules applicable in Indonesia and pay attention to land use and the environment for edu-tourism. Activities carried out in the form of aerial photo surveys with drone maps, Forum Group Discussions (FGD), and technical drawings using CAD-based programs. All activities went well and based on the results of the evaluation, this community service could increase the knowledge of partners from 10% to 100% after the completion of the edu-tourism site plan.
Keywords:
empowerment, site plan, edu-tourism, drone map, Muhammadiyah Boarding School
References
Y. Kusmayadi, "PENGEMBANGAN POTENSI WISATA SITUS GANDOANG WANASIGRA UNTUK MENINGKATKAN KESEJAHTERAAN EKONOMI MASYARAKAT DESA WANASIGRA KECAMATAN SINDANGKASIH KABUPATEN CIAMIS," Jurnal Candrasangkala Pendidikan Sejarah, vol. 4, no. 1, p. 31, May 2018, doi: 10.30870/candrasangkala.v4i1.3432.
M. M. Anam, "STRATEGI IKONIK WISATA UNTUK MEMPERKENALKAN KOTA MALANG SEBAGAI SALAH SATU DESTINASI WISATA RELIGI," Jurnal Pariwisata Pesona, vol. 2, no. 2, Dec. 2017, doi: 10.26905/jpp.v2i2.1488.
P. Astuti, "Pendampingan Pemasaran Produk UMKM GegaCoffee Di Masa Pandemi," Prosiding Seminar Nasional Pengabdian Masyarakat 2021, pp. 297–306, 2021.
P. Astuti and A. Y. Purnama, "Pendampingan Perencanaan Gedung AsramaMenggunakanBuilding Information Modelling," Prosiding Seminar Nasional Pengabdian Masyarakat 2021, vol. 2, no. 1, pp. 56–63, Jan. 2021.
R. Rahayu, A. Talkah, and A. Daroini, "Strategi Pengembangan Wisata Edukasi Hutan Obat Mbambingan Gunung Kelud Kabupaten Kediri," Jurnal Ekonomi Pertanian dan Agribisnis, vol. 4, no. 2, pp. 400–410, Apr. 2020, doi: 10.21776/ub.jepa.2020.004.02.17.
A. A. Gede Agung, "PENGEMBANGAN MODEL WISATA EDUKASI-EKONOMI BERBASIS INDUSTRI KREATIF BERWAWASAN KEARIFAN LOKAL UNTUK MENINGKATKAN EKONOMI MASYARAKAT," Jurnal Ilmu Sosial dan Humaniora, vol. 4, no. 2, Jan. 2016, doi: 10.23887/jish-undiksha.v4i2.6380.
N. Mulyana, H. Fauziyyah, and R. Resnawaty, "PENGEMBANGAN EKONOMI LOKAL JATINANGOR MELALUI WISATA EDUKASI," Share : Social Work Journal, vol. 7, no. 1, p. 115, Jul. 2017, doi: 10.24198/share.v7i1.13827.
E. Fitriana, "Strategi Pengembangan Taman Wisata Kum Kum Sebagai Wisata Edukasi Di Kota Palangkaraya," Jurnal Pendidikan Geografi, vol. 23, no. 2, pp. 94–106, Jun. 2018, doi: 10.17977/um017v23i22018p094.
E. Faizal, T. Suprawoto, N. N. Kurniyati, and S. Setyowati, "PENGEMBANGAN WISATA TEMATIK SEBAGAI RINTISAN KAWASAN EDUKATIF RAMAH ANAK," Jurnal Berdaya Mandiri, vol. 2, no. 1, pp. 202–214, Feb. 2020, doi: 10.31316/jbm.v2i1.423.
B. Maringka, Debby, and G. Sukowiyono, "BANTUAN TEKNIS PERENCANAAN SITE PLAN – REST AREA DESA KALISONGO, KECAMATAN DAU, KABUPATEN MALANG," Pawon: Jurnal Arsitektur, vol. 5, no. 2, pp. 213–222, Aug. 2021, doi: 10.36040/pawon.v5i2.3690.
E. Y. Titisari and D. Asikin, "Penataan Lansekap Pada Program Kampung Agropreneur Di Tembalangan Malang," Review of Urbanism and Architectural Studies, vol. 13, no. 2, pp. 12–19, Dec. 2015, doi: 10.21776/ub.ruas.2015.013.02.2.
O. W. al Pratama and R. S. Wibowo, "KOMPOSISI PORTRAIT LANDSCAPE DENGAN OBJEK PEMANDANGAN PADA 12 LOKASI DI BALI," Jurnal Ilmiah Publipreneur, vol. 2, no. 1, pp. 51–65, Jun. 2014, doi: 10.46961/jip.v2i1.124.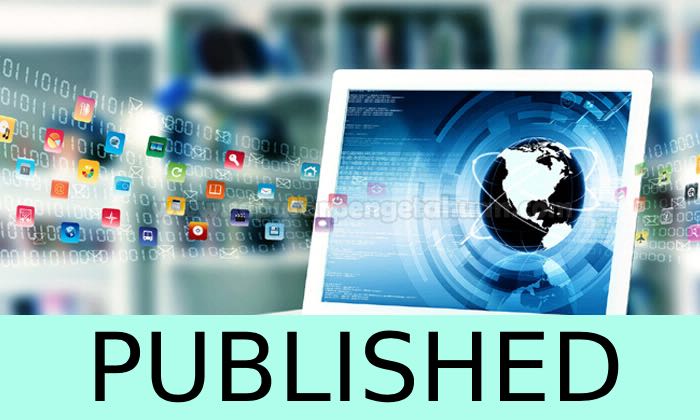 Copyright (c) 2022 Jurnal Pengabdian Masyarakat Multidisiplin
This work is licensed under a Creative Commons Attribution-NonCommercial-ShareAlike 4.0 International License.
1. Copyright of all journal manuscripts is held by the Jurnal Pengabdian Masyarakat Multidisiplin.Formal legal provisions to access digital articles of electronic journal are subject to the provision of the Creative
2. Commons Attribution-ShareAlike license (CC BY-NC-SA), which means that Jurnal Pengabdian Masyarakat Multidisiplin is rightful to keep, transfer media/format, manage in the form of databases, maintain, and
3. publish articles.Published manuscripts both printed and electronic are open access for educational, research, and library purposes. Additionally, the editorial board is not responsible for any violations of copyright law.
licensed under a Creative Commons Attribution-ShareAlike 4.0 International License.

PDF (Bahasa Indonesia)

Abstract views: 136

downloads: 83