Perancangan Prototype Alat Bajak Sawah Dengan Pengontrolan Menggunakan Bluetooth Berbasis Arduino
Arief Cahya Purnomo

Universitas Putra Batam
Abstract
Indonesia is a country that has extensive paddy fields, these lands are plowed manually or traditionally, manually plowing the fields by plowing the fields by pushing the plows around the land and the traditional way of plowing the fields using cattle. In the current era of technology, it is needed a field plow that can be controlled remotely. The purpose of the authors designed this tool so that it can simplify the work of farmers and change the system of plowing rice fields from manual to modern. There are two important parts of the design of this tool namely the design of hardware (hardware) in the form of a prototype of a rice plow tool and the design of software (software) in the form of a control program. The design of the control of the rice plow consists of several components, including: android application as a control device, bluetooth HC-05 as a communication medium to Arduino Nano, Arduino Nano as a microcontroller that gives commands to the L298N Driver to drive a DC motor. This test is carried out 3 times by activating and deactivating the power supply. The results obtained from this test are 100% successful without any errors / damage.
Keywords:
Android, Bluetooth HC-05, Arduino Nano, Driver L298N, Motor DC
References
Setiawan, S. I. A. (2011). Google SketchUp Perangkat Alternatif dalam Pemodelan 3D. Jurnal Ultimatics, 3(2),6–10. https://doi.org/10.31937/ti.v3i2.298
Jayantilal, S. H. (2014). Interfacing of AT Command based HC-05 Serial Bluetooth Module with Minicom in Linux. 2(03), 329–332.
Daud, M., Handika, V., & Bintoro, A. (2018). Design and realization of fuzzy logic control for Ebb and flow hydroponic system. International Journal of Scientific and Technology Research, 7(9), 138–144.
Thowil Afif, M., & Ayu Putri Pratiwi, I. (2015). Analisis Perbandingan Baterai Lithium-Ion, Lithium-Polymer, Lead Acid dan Nickel-Metal Hydride pada Penggunaan Mobil Listrik - Review. Jurnal Rekayasa Mesin, 6(2), 95–99. https://doi.org/10.21776/ub.jrm.2015.006.02.1
Andrianto, H. & D. A. (2016). Arduino Belajar Cepat dan Pemrograman. Informatika Bandung.
Rosalina, Qosim, I., & Mujirudin, M. (2017). Analisis Pengaturan Kecepatan Motor DC Menggunakan Kontrol PID ( Proportional Integral Derivative ). Seminar Nasional Teknoka, 2(2502–8782), 89–94.
Sadewo, A. D. B., Widasari, E. R., & Muttaqin, A. (2017). Perancangan Pengendali Rumah menggunakan Smartphone Android dengan Konektivitas Bluetooth. Jurnal Pengembangan Teknologi Informasi Dan Ilmu Komputer, 1(5), 415–425.
Rio Bagus, R., Elektro, S. T., Teknik, F., Surabaya, U. N., Elektro, D. T., Teknik, F., & Surabaya, U. N. (2018). Pengembangan Two Wheels Self Balancing Robot Dengan Pi Controller Berbasis Labview 2014 Bagus Rio Rynaldo Endryansyah pada Two Wheels Self Balancing Robot Berbasis Arduino. 127–136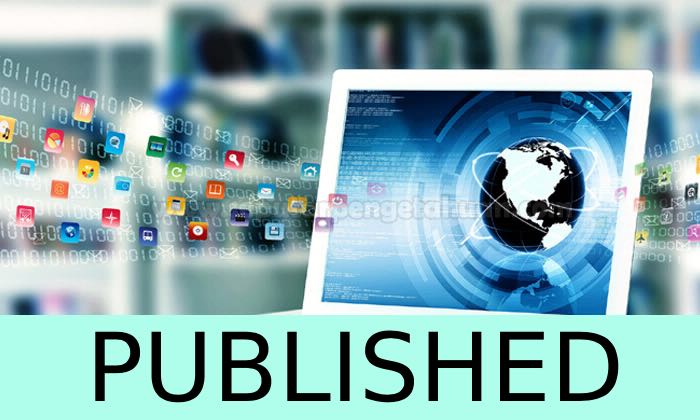 How to Cite
[1]
A. Purnomo, "Perancangan Prototype Alat Bajak Sawah Dengan Pengontrolan Menggunakan Bluetooth Berbasis Arduino", rabit, vol. 5, no. 1, pp. 9-19, Jan. 2020.
Please find the rights and licenses in RABIT : Jurnal Teknologi dan Sistem Informasi Univrab. By submitting the article/manuscript of the article, the author(s) accept this policy.
1. License
The non-commercial use of the article will be governed by the Creative Commons Attribution license as currently displayed on Creative Commons Attribution-NonCommercial-ShareAlike 4.0 International License.
2. Author's Warranties
The author warrants that the article is original, written by stated author(s), has not been published before, contains no unlawful statements, does not infringe the rights of others, is subject to copyright that is vested exclusively in the author and free of any third party rights, and that any necessary written permissions to quote from other sources have been obtained by the author(s).
3. User Rights
RABIT's spirit is to disseminate articles published are as free as possible. Under the Creative Commons license, RABIT permits users to copy, distribute, display, and perform the work for non-commercial purposes only. Users will also need to attribute authors and RABIT on distributing works in the journal.
4. Rights of Authors
Authors retain all their rights to the published works, such as (but not limited to) the following rights;
Copyright and other proprietary rights relating to the article, such as patent rights,
The right to use the substance of the article in own future works, including lectures and books,
The right to reproduce the article for own purposes,
The right to self-archive the article,
The right to enter into separate, additional contractual arrangements for the non-exclusive distribution of the article's published version (e.g., post it to an institutional repository or publish it in a book), with an acknowledgment of its initial publication in this journal (RABIT : Jurnal Teknologi dan Sistem Informasi Univrab).
5. Co-Authorship
If the article was jointly prepared by other authors, any authors submitting the manuscript warrants that he/she has been authorized by all co-authors to be agreed on this copyright and license notice (agreement) on their behalf, and agrees to inform his/her co-authors of the terms of this policy. RABIT will not be held liable for anything that may arise due to the author(s) internal dispute. RABIT will only communicate with the corresponding author.
6. Royalties
This agreement entitles the author to no royalties or other fees. To such extent as legally permissible, the author waives his or her right to collect royalties relative to the article in respect of any use of the article by RABIT.
7. Miscellaneous
RABIT will publish the article (or have it published) in the journal if the article's editorial process is successfully completed. RABIT's editors may modify the article to a style of punctuation, spelling, capitalization, referencing and usage that deems appropriate. The author acknowledges that the article may be published so that it will be publicly accessible and such access will be free of charge for the readers as mentioned in point 3.

PDF (Bahasa Indonesia)

Abstract views: 532

downloads: 488