ANALISIS KEBUTUHAN PERANCANGAN ULANG APLIKASI MOBILE TEMAN BUMIL MENGGUNAKAN FRAMEWORK SCRUM
Meiliani Kuswandi

Program Studi Sistem Informasi, Universitas Atma Jaya Yogyakarta

Clara Hetty Primasari

Program Studi Sistem Informasi, Universitas Atma Jaya Yogyakarta

Yohanes Priadi Wibisono

Program Studi Sistem Informasi, Universitas Atma Jaya Yogyakarta

Aloysius Bagas Pradipta Irianto

Program Studi Sistem Informasi, Universitas Atma Jaya Yogyakarta
Abstract
Seeing the potential for healthtech startups that continue to emerge in Indonesia, of course companies must continue to create innovations to be able to compete with existing and future competitors, one of which is by doing a revamp or a process to change the appearance and user journey. As was done by one of the healthtech startup companies, namely PT. Global Urban Essentials in one of its products, namely the Teman Bumil application. This research was conducted to redesign the display and user journey in the Teman pregnant woman application. The design method used was the Scrum framework. The Scrum stages carried out are the first meeting, sprint planning meeting, sprint, sprint review meeting and sprint retrospective meeting. Data collection was carried out by studying documentation, observation, and interviews. Then the data were analyzed using the Miles and Huberman model with the stages of data reduction, data presentation, and conclusions. Through this research, it is known that the redesign was carried out to change the appearance and improve the experience by shortening the flow of application use, as well as the application design documentation process using the product requirements document guide which consists of three main parts, namely user requirements, interface pages, and flowcharts.
Keywords:
revamp, scrum, teman bumil, startup, healthtech
References
Y. Yenny, "Layanan Healthtech di Asia Berkembang Pesat, di Indonesia Belum Signifikan," 2018. [Online]. Available: https://dailysocial.id/post/healthtech-di-asia.
R. Dewi, P. A. Janitra, and N. Aristi, "Pemanfaatan Internet Sebagai Sumber Informasi Kesehatan Bagi Masyarakat MKK: Volume 1 No 2 November 2018 MKK: Volume 1 No 2 November 2018," vol. 1, no. 2, pp. 162–172.
Indonesian Internet Service Provider Association, "Penetrasi dan Perilaku Pengguna Internet Indonesia," Apjii, 2017.
Kersa, "'Melirik' Trend Startup Di 2020." [Online]. Available: https://cubic.id/journals/melirik-trend- startup-di-2020.
F. D. P. Sari and S. N. B. Sitepu, "Peran Faktor Internal dan Faktor Eksternal pada Keberlangsungan Start-Up Bisnis Kota Surabaya," J. Manaj. Teor. dan Terap., vol. 9, no. 1, pp. 12–22, 2016, doi: http://dx.doi.org/10.20473/jmtt.v9i1.2783.
R. A. Wijaya, N. Ilhama, and B. Paramastri, "Pentingnya Pengelolaan Inovasi Dalam Era Persaingan," vol. 5, no. 2, pp. 217–227, 2019.
E. Fitriyadi, "Masyarakat Industri 4 . 0," J. Teknol. dan Inf. ESIT, vol. XIV, no. 11, pp. 34–39, 2019.
P. Harian, "Revamp & Refactor, apasih definisinya bagi programmer?," 2019. [Online]. Available: https://medium.com/@harianprogrammer/revamp- refactor-apasih-definisinya-bagi-programmer- 5e381a160315.
M. G. Hartadi, I. W. Swandi, and I. W. Mudra, "Warna Dan Prinsip Desain User Interface (Ui) Dalam Aplikasi Seluler 'Bukaloka,'" J. Dimens. DKV Seni Rupa dan Desain, vol. 5, no. 1, p. 105, 2020, doi: 10.25105/jdd.v5i1.6865.
P. D. Sugiyono, Metode Penelitian Kualitatif. Bandung: Penerbit Alfabeta, 2020.
P. Samiaji Sarosa, S.E., M.Info.Sys., Penelitian Kualitatif Dasar-Dasar, 2nd ed. Jakarta: Penerbit Indeks, 2017.
A. Ufie, "Kearifan Lokal (local Wisdom) Budaya Ain Ni Ain Masyarakat Kei Sebagai Sumber Belajar Sejarah Lokal Untuk Memperkokoh Kohesi Sosial Siswa," Repository.Upi.Edu, pp. 39–55, 2011.
N. S. Sibarani et al., "Metode Scrum," Imp. J. Interdiscip. Res., vol. 2, no. 12, pp. 293–298, 2017.
M. A. Firdaus, "Implementasi Kerangka Kerja Scrum Sistem Informasi," Semin. Nas. Teknol. Inf. dan Multimed. 2017, vol. 1, no. 2, pp. 283–288, 2017.
J. Sutherland, SCRUM Meningkatkan Produktivitas Dua Kali Lipat dalam Waktu Setengahnya Saja. Yogyakarta: Penerbit Bentang, 2017.
M. C. Layton and D. Morrow, Scrum 2nd Edition.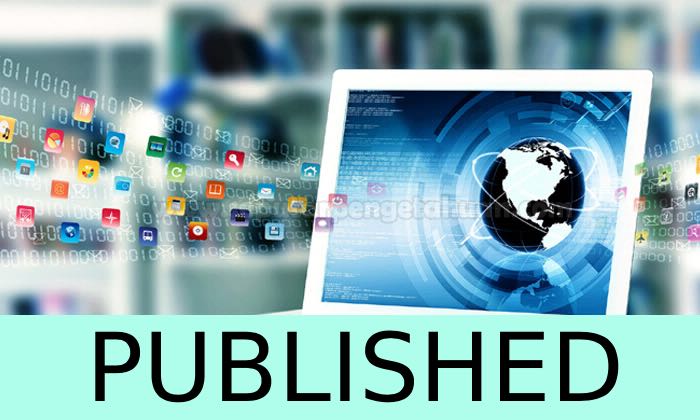 How to Cite
[1]
M. Kuswandi, C. Hetty Primasari, Y. Wibisono, and A. Pradipta Irianto, "ANALISIS KEBUTUHAN PERANCANGAN ULANG APLIKASI MOBILE TEMAN BUMIL MENGGUNAKAN FRAMEWORK SCRUM", rabit, vol. 6, no. 2, pp. 92-99, Jul. 2021.
Copyright (c) 2021 RABIT:Jurnal Teknologi dan Sistem Informasi Univrab
This work is licensed under a Creative Commons Attribution-NonCommercial-ShareAlike 4.0 International License.
Please find the rights and licenses in RABIT : Jurnal Teknologi dan Sistem Informasi Univrab. By submitting the article/manuscript of the article, the author(s) accept this policy.
1. License
The non-commercial use of the article will be governed by the Creative Commons Attribution license as currently displayed on Creative Commons Attribution-NonCommercial-ShareAlike 4.0 International License.
2. Author's Warranties
The author warrants that the article is original, written by stated author(s), has not been published before, contains no unlawful statements, does not infringe the rights of others, is subject to copyright that is vested exclusively in the author and free of any third party rights, and that any necessary written permissions to quote from other sources have been obtained by the author(s).
3. User Rights
RABIT's spirit is to disseminate articles published are as free as possible. Under the Creative Commons license, RABIT permits users to copy, distribute, display, and perform the work for non-commercial purposes only. Users will also need to attribute authors and RABIT on distributing works in the journal.
4. Rights of Authors
Authors retain all their rights to the published works, such as (but not limited to) the following rights;
Copyright and other proprietary rights relating to the article, such as patent rights,
The right to use the substance of the article in own future works, including lectures and books,
The right to reproduce the article for own purposes,
The right to self-archive the article,
The right to enter into separate, additional contractual arrangements for the non-exclusive distribution of the article's published version (e.g., post it to an institutional repository or publish it in a book), with an acknowledgment of its initial publication in this journal (RABIT : Jurnal Teknologi dan Sistem Informasi Univrab).
5. Co-Authorship
If the article was jointly prepared by other authors, any authors submitting the manuscript warrants that he/she has been authorized by all co-authors to be agreed on this copyright and license notice (agreement) on their behalf, and agrees to inform his/her co-authors of the terms of this policy. RABIT will not be held liable for anything that may arise due to the author(s) internal dispute. RABIT will only communicate with the corresponding author.
6. Royalties
This agreement entitles the author to no royalties or other fees. To such extent as legally permissible, the author waives his or her right to collect royalties relative to the article in respect of any use of the article by RABIT.
7. Miscellaneous
RABIT will publish the article (or have it published) in the journal if the article's editorial process is successfully completed. RABIT's editors may modify the article to a style of punctuation, spelling, capitalization, referencing and usage that deems appropriate. The author acknowledges that the article may be published so that it will be publicly accessible and such access will be free of charge for the readers as mentioned in point 3.

PDF (Bahasa Indonesia)

Abstract views: 182

downloads: 137