PEMAKAIAN MOBILE ROBOT DALAM MENINGKATKAN PERKEMBANGAN KOGNITIF ANAK USIA DINI DI TAMAN KANAK-KANAK
anip Febtriko

universitas abdurrab
Abstract
Cognitive interpreted the intellectual potential consisting of stages of knowledge, understanding, application, analysis, synthesis, evaluation. Cognitive means issues involving the ability to develop rational skills (reason). This study aims to determine the improvement of cognitive development of children in recognizing the form after applied method of playing Mobile Robot in kindergarten. This type of research is a classroom action research conducted in two cycles. Population in the sampling amounted to 20 children. Research data on cognitive development in recognizing form and creativity collected by observation method. The data of the research were analyzed by using descriptive statistic analysis method and quantitative descriptive analysis method. The results of data analysis show that there is an increase in cognitive development in recognizing the form and creativity after the application of the method of playing Mobile Robot One way to increase creativity in children in kindergarten is by playing mobile robot therapy. Mobile robot media is an activity to control and regulate the movement of the robot that involves and requires coordination between the eyes, hands, and concentration. It is necessary to approach and use mobile robot in the effectiveness of cognitive improvement in children. Mobile robot as a medium that becomes a play therapy device with mobile robot capability that can move and move from one place to another by following the pattern of lines that have been designed. The main purpose of this research is to design creativity according to the level of complexity of mobile robot use for children. In addition to the use of mobile robot as a medium of play therapy there is also analysis in research using Pre experimental design. Data collection to assess cognitive in children, collected data were analyzed by descriptive analysis and Rank Wilcoxon test.
Keywords:
cognitive, mobile robot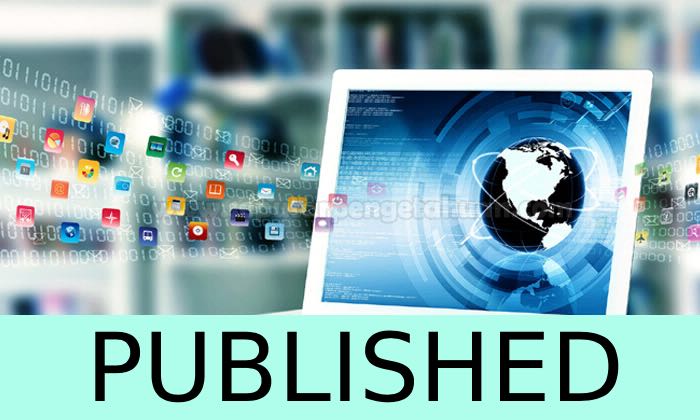 How to Cite
Febtriko, anip. (2017). PEMAKAIAN MOBILE ROBOT DALAM MENINGKATKAN PERKEMBANGAN KOGNITIF ANAK USIA DINI DI TAMAN KANAK-KANAK. Rabit : Jurnal Teknologi Dan Sistem Informasi Univrab, 2(2), 125-135. https://doi.org/10.36341/rabit.v2i2.215
1. Copyright of all journal manuscripts is held by the RABIT: Jurnal Teknologi dan Sistem Informasi Univrab
2. Formal legal provisions to access digital articles of electronic journal are subject to the provision of the Creative Commons Attribution-ShareAlike license (CC BY-NC-SA), which means that RABIT: Jurnal Teknologi dan Sistem Informasi Univrab is rightful to keep, transfer media/format, manage in the form of databases, maintain, and publish articles.
3. Published manuscripts both printed and electronic are open access for educational, research, and library purposes. Additionally, the editorial board is not responsible for any violations of copyright law.
licensed under a Creative Commons Attribution-ShareAlike 4.0 International License.

PDF (Bahasa Indonesia)

Abstract views: 324

downloads: 1989