APLIKASI PENGUKURAN KEPUASAN BEKERJA DARI RUMAH PADA DOSEN UNIVERSITAS ANDALAS BERDASARKAN SIKAP QANA'AH MENGHADAPI COVID-19
Tri Rahayuningsih

Universitas Andalas

Anip Febtriko

Universitas Putra Indonesia "YPTK" Padang

Guslendra Guslendra

Universitas Putra Indonesia "YPTK" Padang

Rini Sovia

Universitas Putra Indonesia "YPTK" Padang

Refli Noviardi

Universitas Putra Indonesia "YPTK" Padang
Abstract
The policy of the Covid-19 Pandemic that requires working from home during the quarantine period has an impact on the productivity of lecturers because work satisfaction is disrupted due to the dual roles performed by lecturers at home. Psychological problems such as boredom, fatigue, and stress that arise during this physical distancing period require an attitude to be able to accept unpleasant situations without excessive panic, namely Qana'ah (contentment) as a psychological model that is deemed appropriate to be a factor in job satisfaction from home to Andalas University (Unand) lecturers during the Covid-19 pandemic. Research on qana'ah in work is associated with performance and employee motivation. Thus, job satisfaction is about someone who loves his job, and finds accomplishment and fulfillment in it. It is also a mixture of a person's feelings and emotions about how work affects his life, including in the working from home period like today. The purpose of this study was to determine the relationship between qana'ah attitudes and job satisfaction from home at Unand lecturers during the Covid-19 pandemic. The planned activities that have been carried out are using a mix method, first a qualitative research method to formulate a measurement construct through open interviews with several religious leaders and Unand lecturers. Second, the quantitative stage for the trial was carried out through an online questionnaire for Unand lecturers. Third, after getting a valid item, a measuring instrument in the form of a scale is compiled and distributed online again. Fourth, making measurement applications on websites based on expert systems, so as to produce job satisfaction measurement products that can be used anytime.
Keywords:
Qana'ah, Covid-19, mix method, website.
References
S. K. Brooks et al., "The psychological impact of quarantine and how to reduce it: rapid review of the evidence," Lancet, vol. 395, no. 10227, pp. 912–920, 2020, doi: 10.1016/S0140-6736(20)30460-8.
T. Colbourn, "Comment COVID-19 : extending or relaxing distancing control measures," Lancet Public Heal., vol. 2667, no. 20, pp. 19–20, 2020, doi: 10.1016/S2468-2667(20)30072-4.
M. F. Ali, "Contentment (Qana'ah) and Its Role in Curbing Social and Environmental Problems," Islam Civilisational Renew. (ICR); Vol 5 No 3 July 2014, Jul. 2014.
H. A. Rahman, A. Raja, R. Shaari, S. A. Panatik, I. M. Shah, and K. Hamid, "Employees Contentment in an Organization," Procedia - Soc. Behav. Sci., vol. 40, no. 0, pp. 604–608, 2012, doi: http://dx.doi.org/10.1016/j.sbspro.2012.03.237.
B. Caulfield, "Does it pay to work from home? Examining the factors influencing working from home in the Greater Dublin Area," Case Stud. Transp. Policy, vol. 3, no. 2, pp. 206–214, 2015, doi: 10.1016/j.cstp.2015.04.004.
B. Schwartz, A. Ward, J. Monterosso, S. Lyubomirsky, K. White, and D. R. Lehman, "Maximizing versus satisficing: happiness is a matter of choice.," J. Pers. Soc. Psychol., vol. 83, no. 5, p. 1178, 2002.
K. Y. Lin and S. A. Burgard, "Working, parenting and work-home spillover: Gender differences in the work-home interface across the life course," Adv. Life Course Res., vol. 35, pp. 24–36, 2018, doi: 10.1016/j.alcr.2017.12.003.
S. Zhao, J. Zhang, Y. Liu, H. Ji, and B. Lew, "The association between psychological strains and life satisfaction: Evidence from medical staff in China," J. Affect. Disord., vol. 260, no. July 2019, pp. 105–110, 2020, doi: 10.1016/j.jad.2019.09.006.
R. E. Fanggidae, Y. Suryana, N. Efendi, and Hilmiana, "Effect of a Spirituality Workplace on Organizational Commitment and Job Satisfaction (Study on the Lecturer of Private Universities in the Kupang City -Indonesia)," Procedia - Soc. Behav. Sci., vol. 219, no. December 2015, pp. 639–646, 2016, doi: 10.1016/j.sbspro.2016.05.045.
A. Ahya, "Eksplorasi dan pengembangan skala qana'ah dengan pendekatan spiritual indigenous," J. Ilm. Psikol. Terap., vol. 7, no. 1, p. 13, 2019, doi: 10.22219/jipt.v7i1.7834.
K. A. Lane, J. Esser, B. Holte, and M. A. McCusker, "A study of nurse faculty job satisfaction in community colleges in Florida," Teach. Learn. Nurs., vol. 5, no. 1, pp. 16–26, 2010, doi: 10.1016/j.teln.2009.05.001.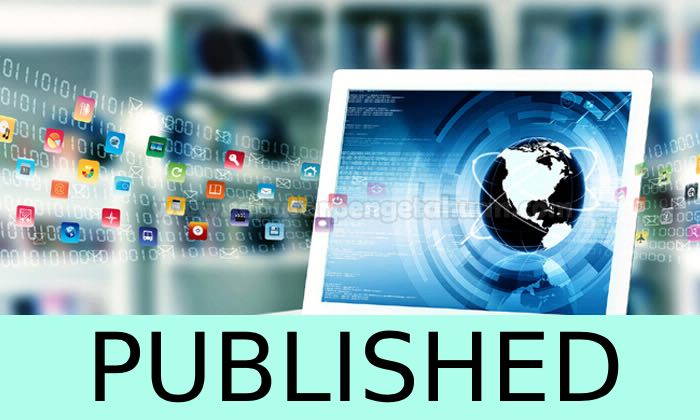 How to Cite
[1]
T. Rahayuningsih, A. Febtriko, G. Guslendra, R. Sovia, and R. Noviardi, "APLIKASI PENGUKURAN KEPUASAN BEKERJA DARI RUMAH PADA DOSEN UNIVERSITAS ANDALAS BERDASARKAN SIKAP QANA'AH MENGHADAPI COVID-19", rabit, vol. 7, no. 2, pp. 129-136, Jul. 2022.
This work is licensed under a Creative Commons Attribution-NonCommercial-ShareAlike 4.0 International License.
Please find the rights and licenses in RABIT : Jurnal Teknologi dan Sistem Informasi Univrab. By submitting the article/manuscript of the article, the author(s) accept this policy.
1. License
The non-commercial use of the article will be governed by the Creative Commons Attribution license as currently displayed on Creative Commons Attribution-NonCommercial-ShareAlike 4.0 International License.
2. Author's Warranties
The author warrants that the article is original, written by stated author(s), has not been published before, contains no unlawful statements, does not infringe the rights of others, is subject to copyright that is vested exclusively in the author and free of any third party rights, and that any necessary written permissions to quote from other sources have been obtained by the author(s).
3. User Rights
RABIT's spirit is to disseminate articles published are as free as possible. Under the Creative Commons license, RABIT permits users to copy, distribute, display, and perform the work for non-commercial purposes only. Users will also need to attribute authors and RABIT on distributing works in the journal.
4. Rights of Authors
Authors retain all their rights to the published works, such as (but not limited to) the following rights;
Copyright and other proprietary rights relating to the article, such as patent rights,
The right to use the substance of the article in own future works, including lectures and books,
The right to reproduce the article for own purposes,
The right to self-archive the article,
The right to enter into separate, additional contractual arrangements for the non-exclusive distribution of the article's published version (e.g., post it to an institutional repository or publish it in a book), with an acknowledgment of its initial publication in this journal (RABIT : Jurnal Teknologi dan Sistem Informasi Univrab).
5. Co-Authorship
If the article was jointly prepared by other authors, any authors submitting the manuscript warrants that he/she has been authorized by all co-authors to be agreed on this copyright and license notice (agreement) on their behalf, and agrees to inform his/her co-authors of the terms of this policy. RABIT will not be held liable for anything that may arise due to the author(s) internal dispute. RABIT will only communicate with the corresponding author.
6. Royalties
This agreement entitles the author to no royalties or other fees. To such extent as legally permissible, the author waives his or her right to collect royalties relative to the article in respect of any use of the article by RABIT.
7. Miscellaneous
RABIT will publish the article (or have it published) in the journal if the article's editorial process is successfully completed. RABIT's editors may modify the article to a style of punctuation, spelling, capitalization, referencing and usage that deems appropriate. The author acknowledges that the article may be published so that it will be publicly accessible and such access will be free of charge for the readers as mentioned in point 3.

PDF (Bahasa Indonesia)

Abstract views: 200

downloads: 120