IMPLEMENTASI ALGORITMA GENETIKA UNTUK PREDIKSI PENYAKIT AUTOIMUN
Debi Setiawan

STMIK Amik Riau

Ramalia Noratama Putri

Sekolah Tinggi Ilmu Komputer Pelita Indonesia

Reni Suryanita

Universitas Negri Riau Program Studi Teknik Sipil
Abstract
Penyakit autoimun merupakan penyakit yang tidak menular, namun penyakit yang mematikan. Jumlah pasien yang meninggal akibat penyakit autoimun di tahun 2016 adalah 550 kematian. Tingginya angka kematian akibat autoimun karena sulitnnya diagnosa penyakit autoimun. WHO menyatakan 5 juta orang di dunia menderita lupus, sedangkan di Indonesia jumlahnya mencapai 200 ribu orang. Untuk itu diperlukannya prediksi dalam diagnosa penyakit autoimun. Algoritma yang digunakan dalam penelitian ini adalah algoritma genetika. Tujuan dari penelitian ini adalah memprediksi penyakit autoimun dengan algoritma genetika. Data yang digunakan dalam penelitian ini adalah data pasien penyakit dalam selama bulan Agustus di rumah sakit Arifin Ahmad. Hasil dari penelitian ini adalah terindentifikasi penyakit auotoimun atau tidak pada pasien.
Keywords:
Autoimun, Prediksi, Genetika, Kromosom, Fitnees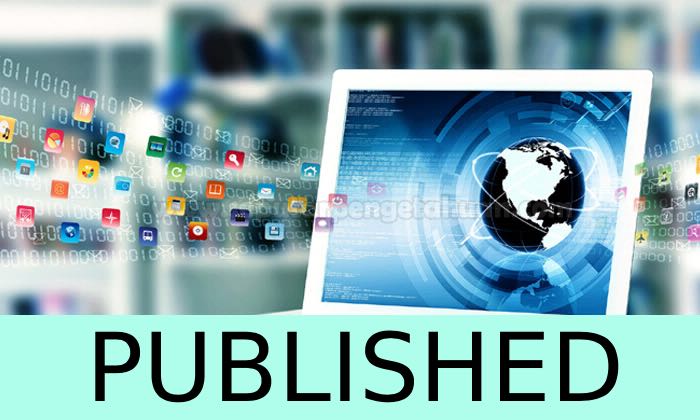 How to Cite
Setiawan, D., Putri, R., & Suryanita, R. (2019). IMPLEMENTASI ALGORITMA GENETIKA UNTUK PREDIKSI PENYAKIT AUTOIMUN. Rabit : Jurnal Teknologi Dan Sistem Informasi Univrab, 4(1), 8-19. https://doi.org/10.36341/rabit.v4i1.595
1. Copyright of all journal manuscripts is held by the RABIT: Jurnal Teknologi dan Sistem Informasi Univrab
2. Formal legal provisions to access digital articles of electronic journal are subject to the provision of the Creative Commons Attribution-ShareAlike license (CC BY-NC-SA), which means that RABIT: Jurnal Teknologi dan Sistem Informasi Univrab is rightful to keep, transfer media/format, manage in the form of databases, maintain, and publish articles.
3. Published manuscripts both printed and electronic are open access for educational, research, and library purposes. Additionally, the editorial board is not responsible for any violations of copyright law.
licensed under a Creative Commons Attribution-ShareAlike 4.0 International License.

PDF (Bahasa Indonesia)

Abstract views: 929

downloads: 798