SISTEM INFORMASI GEOGRAFIS WILAYAH RAWAN BANJIR DI KOTA PEKANBARU
luluk elvitaria elvitaria

universitas abdurrab

Miftahul Khasani

Teknik Inforamtika, Universitas Abdurrab
Abstract
Based on the geographical location of Pekanbaru City is one of the areas included in flood-prone areas, even said that the city of Pekanbaru is included in the red zone related to flooding, seeing from the majority of the existing area is the rawah and river banks. The National Flood Mitigation Agency (BNPB) noted that the city of Pekanbaru is one of the flood-prone cities on the island of Sumatra. In addition to determining flood-prone areas for the Regional BPBD Office in Pekanbaru City, the community also wants to know the location that often floods and determine the long-term rain intensity capacity that will cause flooding, so that it does not hinder the daily activities. To deal with this problem, a Geographical Information System needs to be developed that can determine areas that often occur in natural flooding. Geographical information systems are expected to be able to assist the BPBD Office in managing flood data that has occurred in the city of Pekanbaru, and help provide information about floods that are needed by the community to anticipate further flood events.
Keywords:
flood, BNPB, Pekanbaru City, region, geographic information system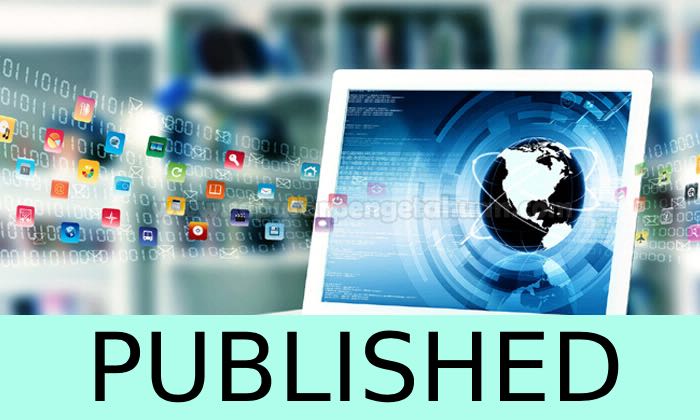 How to Cite
elvitaria, luluk, & Khasani, M. (2019). SISTEM INFORMASI GEOGRAFIS WILAYAH RAWAN BANJIR DI KOTA PEKANBARU. Rabit : Jurnal Teknologi Dan Sistem Informasi Univrab, 4(2), 120-133. https://doi.org/10.36341/rabit.v4i2.768
1. Copyright of all journal manuscripts is held by the RABIT: Jurnal Teknologi dan Sistem Informasi Univrab
2. Formal legal provisions to access digital articles of electronic journal are subject to the provision of the Creative Commons Attribution-ShareAlike license (CC BY-NC-SA), which means that RABIT: Jurnal Teknologi dan Sistem Informasi Univrab is rightful to keep, transfer media/format, manage in the form of databases, maintain, and publish articles.
3. Published manuscripts both printed and electronic are open access for educational, research, and library purposes. Additionally, the editorial board is not responsible for any violations of copyright law.
licensed under a Creative Commons Attribution-ShareAlike 4.0 International License.

PDF (Bahasa Indonesia)

Abstract views: 302

downloads: 526