IDENTIFIKASI KARAKTERISTIK SEL PRE-KANKER SERVIK DARI CITRA MIKROSKOP ELEKTRON
Juhesni Juhesni

Universitas Abdurrab

Ratih Ayuningtiyas

Universitas Abdurrab

Yessi Jusman

Universitas Muhammadiyah Yogyakarta
Abstract
Kanker rahim adalah penyakit yang banyak menyebabkan kematian wanita di dunia. Risiko wanita terkena penyakit kanker rahim meningkat ketika wanita tersebut mencapai usia 30 tahun. Setelah dijalani dan diinvestigasi, teknik screening memiliki kelemahan dan keterbatasan dari segi persiapan sampel yang tidak memuaskan sehingga berefek kepada ketelitian hasil screening. Di sisi lain, karakteristik yang membedakan antara sel normal dan abnormal memainkan peranan yang penting dalam meningkatkan kualitas data yang akan didiagnosis oleh patologi. Dengan menggunakan Field Emission Scanning Electron Microscopy (FE-SEM), citra sel serviks yang dilihat di bawah FE-SEM telah digunakan untuk mendiagnosis keabnormalannya. Namun, identifikasi lebih lanjut untuk melihat karakteristik sel serviks citra FE-SEM belum dilakukan. Sehingga, pada penelitian ini difokuskan untuk identifikasi karakteristik sel pre-kanker serviks dengan metode metanol dan mikroskop elektron.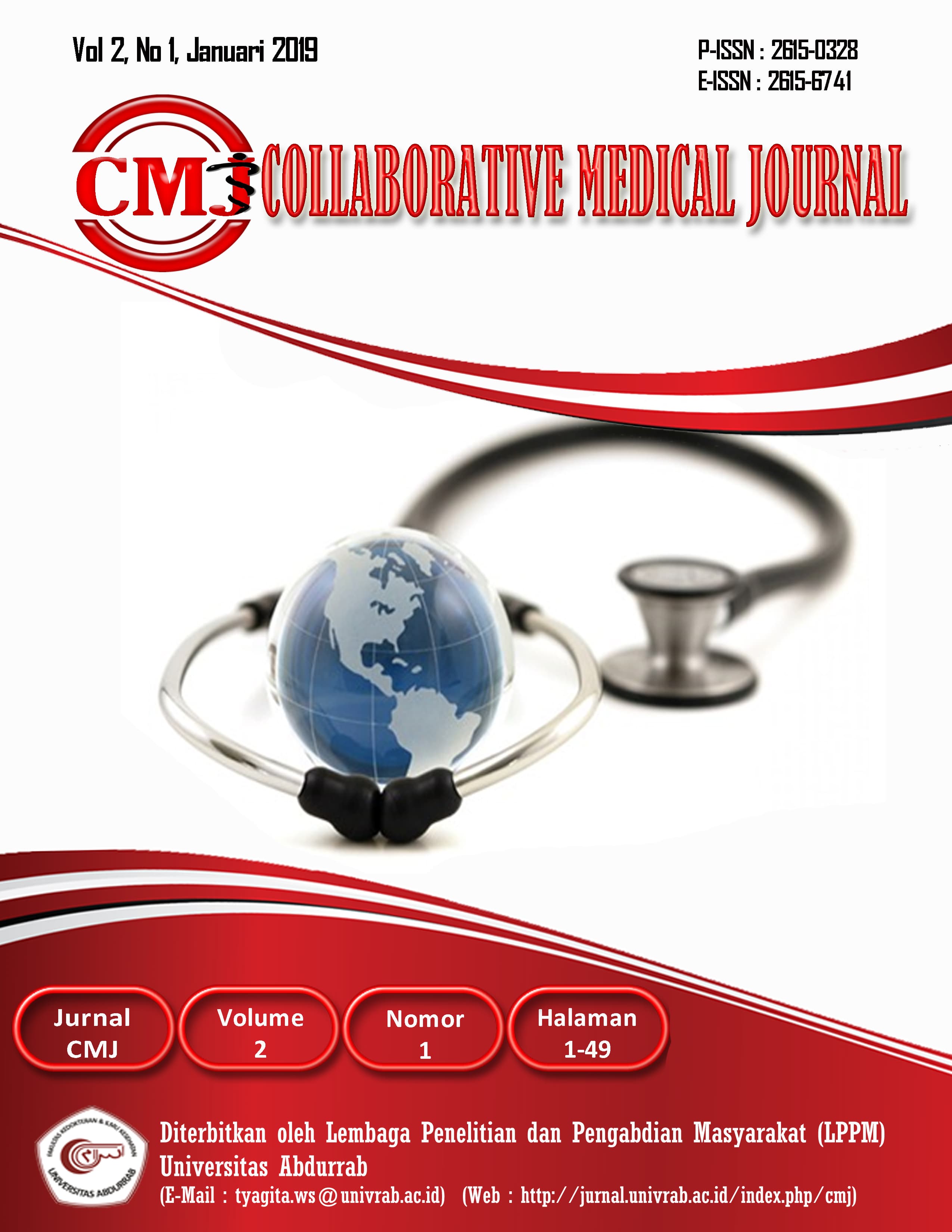 1. Copyright of all journal manuscripts is held by the Collaborative Medical Journal (CMJ)
2. Formal legal provisions to access digital articles of electronic journal are subject to the provision of the Creative Commons Attribution-ShareAlike license (CC BY-NC-SA), which means that Collaborative Medical Journal (CMJ) is rightful to keep, transfer media/format, manage in the form of databases, maintain, and publish articles.
3. Published manuscripts both printed and electronic are open access for educational, research, and library purposes. Additionally, the editorial board is not responsible for any violations of copyright law.
licensed under a Creative Commons Attribution-ShareAlike 4.0 International License.

PDF (Bahasa Indonesia)

Abstract views: 829

downloads: 714