Strategi Political Public Relations Partai Solidaritas Indonesia wilayah Riau pada Pemilihan Legislatif tahun 2019
Muhammad Tazri

Universitas Muhammadiyah Riau

Desy Mairita
Abstract
This research elaborates on the Political public relations strategy carried out by the novice politicians of the Indonesian Solidarity Party in the Riau region in the face of the 2019th Legislative Elections. This research is important because the Indonesian Solidarity Party (PSI) is a new party and politicians who participate in political contestation are also novice politicians. This research is a descriptive qualitative research with case study method, data retrieval through the stages of observation, interviews and documentation. The results of this study reveal that the Political public relations strategy undertaken by PSI politicians is by combining image building, political branding and political marketing.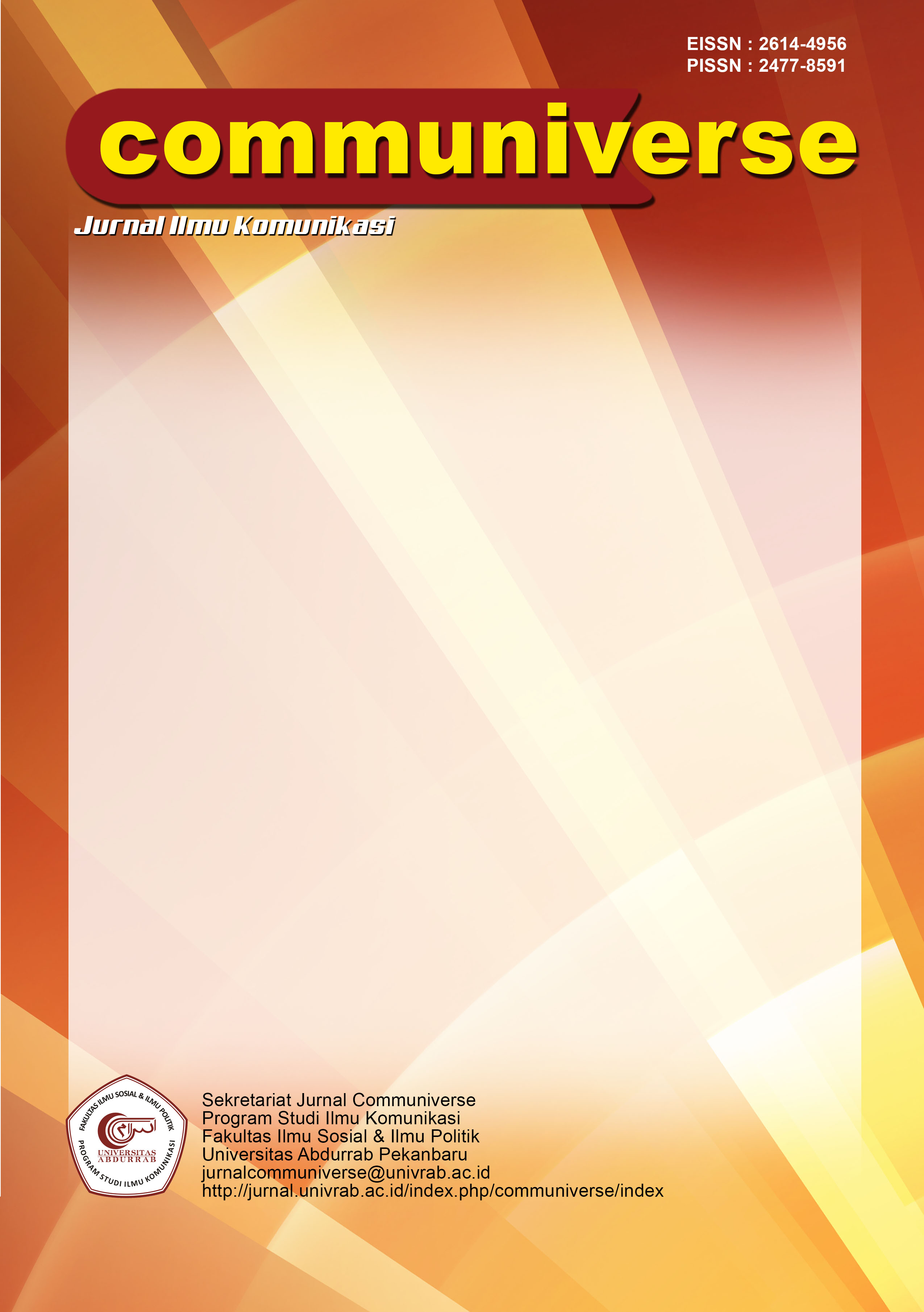 1. Copyright of all journal manuscripts is held by the Communiverse : Jurnal Ilmu Komunikasi
2. Formal legal provisions to access digital articles of electronic journal are subject to the provision of the Creative Commons Attribution-ShareAlike license (CC BY-NC-SA), which means that Communiverse : Jurnal Ilmu Komunikasi is rightful to keep, transfer media/format, manage in the form of databases, maintain, and publish articles.
3. Published manuscripts both printed and electronic are open access for educational, research, and library purposes. Additionally, the editorial board is not responsible for any violations of copyright law.
licensed under a Creative Commons Attribution-ShareAlike 4.0 International License.

pdf (Bahasa Indonesia)

Abstract views: 225

downloads: 366