PELATIHAN PEMBUATAN BAHAN AJAR DIGITAL MENGGUNAKAN APLIKASI KVSOFT FLIPBOOK DAN WEB ANYFLIP DI SMP NEGERI 41 PADANG
Widya Widya

STKIP Adzkia

Zaturrahmi Zaturrahmi

Sekolah Tinggi Keguruan dan Ilmu Pendidikan (STKIP) Adzkia

Desy Eka Muliani

Sekolah Tinggi Keguruan dan Ilmu Pendidikan (STKIP) Adzkia

Ena Suma Indrawati

Sekolah Tinggi Keguruan dan Ilmu Pendidikan (STKIP) Adzkia

Yusmanila Yusmanila

Sekolah Tinggi Keguruan dan Ilmu Pendidikan (STKIP) Adzkia

Yeni Nurpatri

Sekolah Tinggi Keguruan dan Ilmu Pendidikan (STKIP) Adzkia
Abstract
Technological developments have brought changes in the field of education. One of these changes is the provision of digital teaching materials to support online learning. Teachers as facilitators in education need to adapt to these changes. SMP Negeri 41 Padang views that there needs to be an increase in the ability of teachers to prepare teaching materials, especially in the form of digital teaching materials. Therefore, the team from physics education of STKIP Adzkia carried out community service in the form of training on making digital teaching materials using the kvsoft flipbook application and anyflip web for teachers of SMP Negeri 41 Padang. The service activities carried out for the teachers of SMP Negeri 41 Padang City are in the form of training on the development of Digital Teaching Materials using the flipbook and wb anyflip applications. This training has a significant impact on teachers in preparing digital teaching materials to provide teaching materials. This training received a good response from the school, both the principal and the teacher council. The principal welcomes this activity because this activity can improve teachers' ability to prepare quality materials and the times' demands. The teachers also found it very helpful in preparing teaching materials through this training.
Keywords:
flipbook, anyflip, learning materials, digital
References
"Sekolah Kita." http://sekolah.data.kemdikbud.go.id/index.php/chome/profil/7d72090e-cf91-438c-9b7c-e50fb9f34773 (accessed Oct. 29, 2020).
J. Nasution, N. Neviyarni, and A. Alizamar, "Motif Siswa memiliki Smartphone dan Penggunaannya," JPPI (Jurnal Penelitian Pendidikan Indonesia), vol. 3, p. 15, Dec. 2017, doi: 10.29210/02017114.
"PENGEMBANGAN BAHAN AJAR DIGITAL BERLANDASKAN MODEL GUIDED-PROJECT BASED LEARNING | Taufiqy | Jurnal Pendidikan: Teori, Penelitian, dan Pengembangan." http://journal.um.ac.id/index.php/jptpp/article/view/6228 (accessed Oct. 29, 2020).
W. Widya, E. S. Indrawati, D. E. Muliani, and M. Ridhatullah, "Design of Integrated Science Learning Materials Based on Creative Problem Solving Model Integrated with Anti-Corruption Characters," Kasuari: Physics Education Journal (KPEJ), vol. 2, no. 2, Art. no. 2, Dec. 2019, doi: 10.37891/kpej.v2i2.103.
I. W. Redhana, "MENGEMBANGKAN KETERAMPILAN ABAD KE-21 DALAM PEMBELAJARAN KIMIA," Jurnal Inovasi Pendidikan Kimia, vol. 13, no. 1, Art. no. 1, Feb. 2019, Accessed: Oct. 03, 2020. [Online]. Available: https://journal.unnes.ac.id/nju/index.php/JIPK/article/view/17824.
N. Nana and E. Surahman, "Pengembangan Inovasi Pembelajaran Digital Menggunakan Model Blended POE2WE di Era Revolusi Industri 4.0," Prosiding SNFA (Seminar Nasional Fisika dan Aplikasinya), vol. 4, no. 0, Art. no. 0, Dec. 2019, doi: 10.20961/prosidingsnfa.v4i0.35915.
W. Widya, E. S. Indrawati, and D. E. Mulyani, "PRELIMINARY ANALYSIS OF LEARNING MATERIALS DEVELOPMENT BASED ON CREATIVE SOLVING MODEL INTEGRATED BY ANTICORRUPTION CHARACTERS," Proceeding ASEAN Youth Conference, Oct. 2019, Accessed: Sep. 14, 2020. [Online]. Available: http://jurnal.aycppim.id/index.php/ayc/article/view/7.
D. T. Irafahmi and E. S. Andayani, "PENGEMBANGAN BAHAN AJAR AKUNTANSI BERBASIS KOMPUTER UNTUK SMK PROGRAM KEAHLIAN BISNIS & MANAJEMEN SE-KOTA MALANG," Journal of Accounting and Business Education, vol. 1, no. 2, Art. no. 2, Sep. 2016, doi: 10.26675/jabe.v1i2.6018.
"Student Centered Learning: Alternatif Pembelajaran Inovatif Abad 21 untuk Menyiapkan Guru Profesional | Santyasa | Quantum: Seminar Nasional Fisika, dan Pendidikan Fisika." http://seminar.uad.ac.id/index.php/quantum/article/view/347 (accessed Oct. 03, 2020).
"Studi Pendampingan Pengembangan Bahan Ajar Tematik Terintegrasi Literasi Baru dan Literasi Bencana Pada Guru IPA Kabupaten Agam | JURNAL EKSAKTA PENDIDIKAN (JEP)." http://jep.ppj.unp.ac.id/index.php/jep/article/view/431 (accessed Oct. 29, 2020).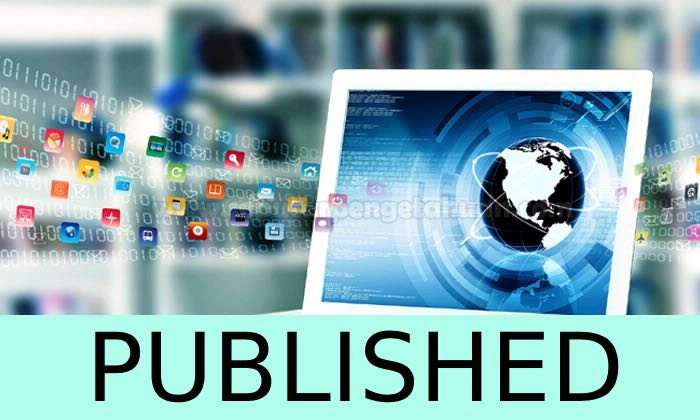 How to Cite
Widya, W., Zaturrahmi, Z., Muliani, D., Indrawati, E., Yusmanila, Y., & Nurpatri, Y. (2021). PELATIHAN PEMBUATAN BAHAN AJAR DIGITAL MENGGUNAKAN APLIKASI KVSOFT FLIPBOOK DAN WEB ANYFLIP DI SMP NEGERI 41 PADANG. Jurnal Pengabdian Masyarakat Multidisiplin, 4(3), 183-189. https://doi.org/10.36341/jpm.v4i3.1865
Copyright (c) 2021 Jurnal Pengabdian Masyarakat Multidisiplin
This work is licensed under a Creative Commons Attribution-NonCommercial-ShareAlike 4.0 International License.
1. Copyright of all journal manuscripts is held by the Jurnal Pengabdian Masyarakat Multidisiplin.Formal legal provisions to access digital articles of electronic journal are subject to the provision of the Creative
2. Commons Attribution-ShareAlike license (CC BY-NC-SA), which means that Jurnal Pengabdian Masyarakat Multidisiplin is rightful to keep, transfer media/format, manage in the form of databases, maintain, and
3. publish articles.Published manuscripts both printed and electronic are open access for educational, research, and library purposes. Additionally, the editorial board is not responsible for any violations of copyright law.
licensed under a Creative Commons Attribution-ShareAlike 4.0 International License.

PDF (Bahasa Indonesia)

Abstract views: 687

downloads: 380