PENGENALAN APLIKASI ROBOMIND KEPADA SANTRIWAN/SANTRIWATI DI PONDOK PESANTREN AL MUNAWARRAH
Wita Yulianti

Fakultas Teknik
Abstract
Robomind is a free software that can learn simulations of artificial intelligence systems such as robots. Robomind software was created as a learning in the field of robot technology. With this Robomind can be learned basic programming techniques in knowing the working process of a robot. Robomind software can be used in the world of education as a learning for beginners about robot simulation for junior high and high school students or equivalent. In the face of the industrial revolution 4.0 technological developments will continue to develop, then this technological life can not be denied. In order for these students to face the technological developments that have entered the industrial revolution 4.0, must be able to know the technology by learning and understanding the development of each update. One of the technological developments in the field of Artificial Intelligence or artificial intelligence. Robomind software is applied in the learning process to students in the form of a workshop at Al Munawarrah Islamic Boarding School Pekanbaru. Students study robot simulation to understand and know the basic mechanics of robots. In this simulation, basic programming in moving the robot is learned. The robomind simulation software displays a page for the robot to move and a column for programming the robot in the form of source coding that is used to move the robot. With this software, students at Pondok can understand and know how to run or use it and understand programming for robots.
Keywords:
Robomind software, robot, student
References
Gunardi, Y., Budiyanto, S., Ibnu Hajar, M. H., Andika, J., & Supegina, F. (2020). Pengenalan Teknologi Robot Menggunakan Software Robomind Untuk Remaja Masjid Al Hikmah Taman Aries Jakarta Barat. Minda Baharu, Vol. 4(No. 2), 115–121.
Kadir, A., Triwahyuni, T. (2013). Pengantar Teknologi Informasi (Revisi; H. Dewi, ed). Yogyakarta: Penerbit Andi.
Umi Kalsum, T., Aulia Trianggana, D., & Hermawansyah. (2013). Robot Pendeteksi Api Menggunakan Bahasa Pemrograman Basic Stamp. Jurnal Media Infotama, Vol. 9(No. 1), 21.
Robomind. Basic Instructions. https://www.robomind.net/en/docBasicInstructions.htm.
Sabril, A., & Mukhlisah Abdal, N. (2020). Perbandingan Waktu Tempuh Mobile Robot Dalam Arena Labirin Dengan Algoritma Tangan Kiri Dan Algoritma Tangan Kanan. Jurnal Media Elektrik, Vo. 17(No. 3), 3–7.
Yudanto, S. H. (2013). Belajar Pemrograman Dasar Robotik dengan Bantuan RoboMind. Retrieved from http://www.pusatgratis.com/software/belajar-pemrograman-dasar-robotik-dengan-bantuan-robomind.html.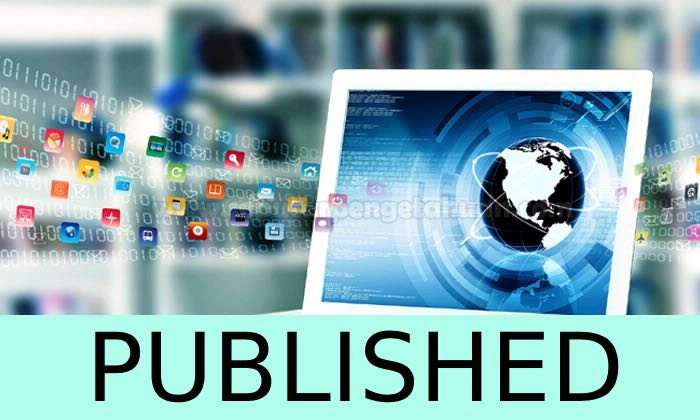 Copyright (c) 2021 Jurnal Pengabdian Masyarakat Multidisiplin
This work is licensed under a Creative Commons Attribution-NonCommercial-ShareAlike 4.0 International License.
1. Copyright of all journal manuscripts is held by the Jurnal Pengabdian Masyarakat Multidisiplin.Formal legal provisions to access digital articles of electronic journal are subject to the provision of the Creative
2. Commons Attribution-ShareAlike license (CC BY-NC-SA), which means that Jurnal Pengabdian Masyarakat Multidisiplin is rightful to keep, transfer media/format, manage in the form of databases, maintain, and
3. publish articles.Published manuscripts both printed and electronic are open access for educational, research, and library purposes. Additionally, the editorial board is not responsible for any violations of copyright law.
licensed under a Creative Commons Attribution-ShareAlike 4.0 International License.

PDF (Bahasa Indonesia)

Abstract views: 100

downloads: 86