PELATIHAN PENGGUNAAN MS POWER POINT SEBAGAI SARANA PEMBUATAN VIDEO PEMBELAJARAN PADA GURU MTS SIROJUL ATHFAL
Ahmad Fauzi

Universitas Indraprasta PGRI Jakarta

Eko Harli

Universitas Indraparsta PGRI Jakarta

Michael Sonny

Universitas Indraprasta PGRI Jakarta

Rina Mayanti
Abstract
Schools need resources to rebuild lost in learning during this pandemic, learning innovations during the pandemic must be improved so that educational goals can still be achieved. Difficulties in making interactive learning media such as videos are the main problem for every teacher in providing learning innovations today, where every activity must comply with health protocols. This activity aims to provide training in making interesting learning videos, thereby increasing student interest in learning during the pandemic. This service activity is a workshop that will be held online. The results to be achieved in this activity are the increasing skills of MTs Sirojul Athfal teachers in making learning media in the form of videos using Ms Power Point
Keywords:
learning video, ms power point, madrasah tsanawiyah, covid-19
References
L. Sun, Y. Tang, and W. Zuo, "Coronavirus pushes education online," Nat. Mater., vol. 19, no. 6, p. 687, 2020, doi: 10.1038/s41563-020-0678-8.
J. W. Kusuma and H. Hamidah, "Perbandingan Hasil Belajar Matematika Dengan Penggunaan Platform Whatsapp Group Dan Webinar Zoom Dalam Pembelajaran Jarak Jauh Pada Masa Pandemik Covid 19," JIPMat, vol. 5, no. 1, 2020, doi: 10.26877/jipmat.v5i1.5942.
L. D. Herliandry, N. Nurhasanah, M. E. Suban, and H. Kuswanto, "Pembelajaran Pada Masa Pandemi Covid-19," JTP - J. Teknol. Pendidik., vol. 22, no. 1, pp. 65–70, 2020, doi: 10.21009/jtp.v22i1.15286.
P. Madrasah and I. Muhammadiyah, "Penggunaan aplikasi zoom meeting untuk efektifitas pembelajaran daring pada madrasah ibtidaiyah muhammadiyah 01 pekanbaru 1)," vol. 5, no. 1, pp. 21–29, 2021.
A. Busyaeri, T. Udin, and A. Zaenudin, "Pengaruh Penggunaan Video Pembelajaran Terhadap Peningkatan Hasil Belajar Mapel Ipa Di Min Kroya Cirebon," Al Ibtida J. Pendidik. Guru MI, vol. 3, no. 1, pp. 116–137, 2016, doi: 10.24235/al.ibtida.snj.v3i1.584.
R. H. Syah, "Dampak Covid-19 pada Pendidikan di Indonesia: Sekolah, Keterampilan, dan Proses Pembelajaran," SALAM J. Sos. dan Budaya Syar-i, vol. 7, no. 5, 2020, doi: 10.15408/sjsbs.v7i5.15314.
A. Saefudin and R. Rindahan, Bimbingan dan Konseling. Cirebon: STAIN Perss, 2003.
S. Bahri Djamarah and A. Zain, Strategi Belajar Mengajar. Jakarta: PT. Rineka Cipta, 2010.
W. Guswiani, D. Darmawan, N. A. Hamdani, and M. A. Noordyana, "Efektivitas Penggunaan Video Pembelajaran Dalam Pembelajaran Front Office Di Kelas XI Akomodasi," JTEP-Jurnal Teknol. Pendidik. dan Pembelajaran, vol. 3, no. September, pp. 688–698, 2018.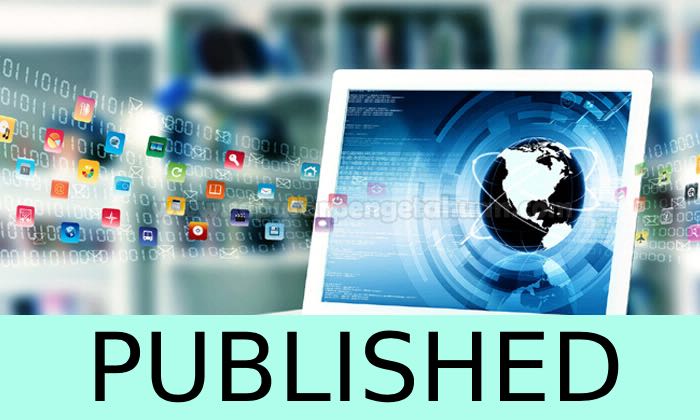 Copyright (c) 2022 Jurnal Pengabdian Masyarakat Multidisiplin
This work is licensed under a Creative Commons Attribution-NonCommercial-ShareAlike 4.0 International License.
1. Copyright of all journal manuscripts is held by the Jurnal Pengabdian Masyarakat Multidisiplin.Formal legal provisions to access digital articles of electronic journal are subject to the provision of the Creative
2. Commons Attribution-ShareAlike license (CC BY-NC-SA), which means that Jurnal Pengabdian Masyarakat Multidisiplin is rightful to keep, transfer media/format, manage in the form of databases, maintain, and
3. publish articles.Published manuscripts both printed and electronic are open access for educational, research, and library purposes. Additionally, the editorial board is not responsible for any violations of copyright law.
licensed under a Creative Commons Attribution-ShareAlike 4.0 International License.

PDF (Bahasa Indonesia)

Abstract views: 63

downloads: 47