ANALISIS TINGKAT KEPATUHAN PASIEN TBC RAWAT JALAN TERHADAP PENGGUNAAN OBAT ANTI TUBERKULOSIS DI PUSKESMAS SINDAR RAYA
Supartiningsih Supartiningsih

Universitas Sari Mutiara Indonesia

RD.Siti Riski Ainun

Universitas Sari Mutiara Indonesia
Abstract
ABSTRACT 
The incidence of pulmonary tuberculosis is still very high and difficult to reduce due to the lack of compliance in taking anti-tuberculosis drugs. The lack of knowledge and family support are some of the factors that affect the level of patients' compliancein taking anti-tuberculosis drugs. The purpose of this study is to have an overview of patients' compliance and to see how the relationship between knowledge and family support can affect TB outpatients in taking anti- tuberculosis drugs at the Sindar Raya Community Health Center. This type of research is quantitative using a cross-sectional approach to 20 respondents who do outpatient treatment at the Sindar Raya Community Center. The sampling technique uses the total sampling technique. The data collecting is done by giving questionnaires to each respondent. The data analysis uses univariate analysis and Chi Square test on bivariate analysis. The results of the univariate research showed that there were 10 respondents (50.0%) with a good level of knowledge,8 respondents (40.0%) with moderate level knowledge, and2 respondents (10.0%) with the lack of knowledge. Good family support showed as many as 9 respondents (45.0%),5 respondents (25.0%) with moderate support, and6 respondents (30.0%) with lack of support. As many as 15 respondents (75.0%) showed a good level of compliance while 5 respondents (25.0%) showed the lack of compliance level. Based on bivariate analysis with the chi square test, there was a significant relationship between knowledge and compliance to taking anti-tuberculosis drugs (P value = 0.036), and there was also a significant relationship between family support and compliance to taking anti-tuberculosis drugs (P value = 0.017).
Keywords:
Tuberculosis, Knowledge, Family Support, Drug Compliace
References
Anuku, T., Douglas, P., Jabes, K., dan Sonny, U. 2020. Evaluasi Rasionalitas Penggunaan Obat Antituberkulosis Paru di Puskesmas IBU Kabupaten Halmahera Barat. Jurnal BiofarmasetikalTropis. 3(1) : 101-107.
Buntuan, V. 2014. Gambaran Basil Tahan Asam (BTA) Positif Pada Penderita Diagnosa Klinis Tuberkulosis Paru di Rumah Sakit Islam Sitti Maryam Manado Periode Januari 2014 s/d Juni 2014. Jurnal e-Biomedik. 2(2) : 593-596.
Budiharjo, T. dan Kundjoro, A. P. 2016. Pengaruh Penanganan Sputum Terhadap Kualitas Sputum Penderita TBC Secara Mikroskopis Bakteri Tahan Asam. Jurnal Riset Kesehatan. 5(1) : 40-44.
Cik, I. J., dan Maikel, J. 2016. Sistem Pakar Diagnosa Penyakit Tuberkulosis (TBC) Pada Rumah Sakit Umum Daerah (RSUD) Besemah Pagaralam. Jurnal Ilmiah Matrik. 18(3) : 225-240.
Depkes RI. 2015. Pharmaceutical Care Untuk Penyakit Tuberkulosis, Direktorat Bina Farmasi Dan Klinik Direktorat Jenderal Bina Kefarmasian Dan Alat Kesehatan.
Desmulyati. 2015. Diagnosa Penyakit Tuberculosis (TBC) Menggunakan Sistem Neuro Fuzzy. Jurnal Techno Nusa Mandiri. 12(2) : 97-108.
Faradis, N. A.., dan Sofwan, I. 2018. Implementasi Kebijakan Permenkes Nomor 67 Tahun 2016 Tentang Penanggulangan Tuberkulosis. Higeia Journal Of Public Health Research AndDevelopment. 2(2) : 307-319.
Febrian, M. A. 2015. Faktor-Faktor Yang Berhubungan Dengan Kejadian TB Paru Anak di Wilayah Puskesmas Garuda Kota Bandung. Jurnal Ilmu Keperawatan. 3(2) : 64-79
Gannika, L. 2016. Tingkat Pengetahuan Keteraturan Berobat Dan Sikap Klien Terhadap Terjadinya Penyakit TBC Paru di Ruangan Perawat I Dan II RS Islam Faisal Makasar. JKSHSK. 1(1) : 909-916.
Irnawati, N. M., Iyone, E. T. S., Ronal, I., dan Ottay. 2016. Pengaruh Dukungan Keluarga Terhadap Kepatuhan Minum Obat Pada Penderita Tuberkulosis di Puskesmas Motoboi Kecil Kota Kotamobagu. Jurnal Kesehatan Komunitas dan Tropik. 4(1) : 59-64.
Kurniawan J. 2018. Gambaran Tingkat Kepatuhan Berobat Pada Pasien Tuberkulosis di Puskesmas Samata Kecamatan Somba Opu Kabupaten Goa. Skripsi Farmasi. Makasar: Fakultas Kedokteran dan Ilmu Kesehatan UIN Alaudin Makasar
K, B. 2019. Faktor Yang Mempengaruhi Tingkat Kegagalan Pengobatan Pasien Tuberkulosis (TB) Paru Pada Anak Di Puskesmas Kota Makasar. Jurnal Ilmiah Kesehatan Diagnosis. 13(6) : 680-685.
Musyarofah., Rosiana., dan Siswanti. 2013. Perbedaan Kepatuhan Minum Obat Sebelum Dan Sesudah Afirmasi Positif Pada Penderita TB Paru di Puskesmas Gribig Kabupaaten Kudus. JIKK. 4(2) : 59-69.
Widiyanto, A. 2016. Hubungan Kepatuhan Minum Obat Dengan Kesembuhan Pasien Tuberkulosis Paru BTA Positif di Puskesmas Delanggu Kabupaten Klaten. Jurnal TerpaduIlmu Kesehatan. 6(1) : 01-11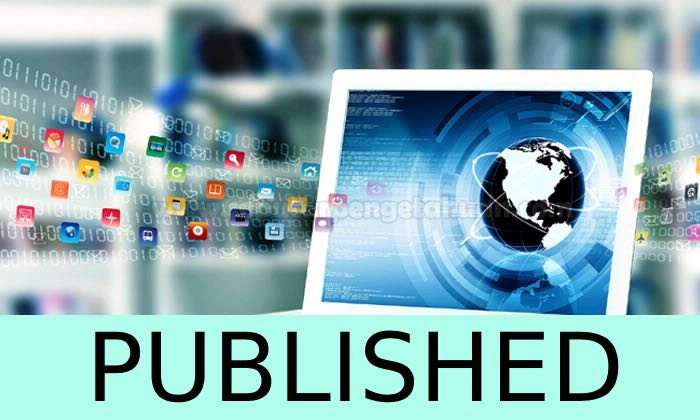 Copyright (c) 2021 Jurnal Pengabdian Masyarakat Multidisiplin
This work is licensed under a Creative Commons Attribution-NonCommercial-ShareAlike 4.0 International License.
1. Copyright of all journal manuscripts is held by the Jurnal Pengabdian Masyarakat Multidisiplin.Formal legal provisions to access digital articles of electronic journal are subject to the provision of the Creative
2. Commons Attribution-ShareAlike license (CC BY-NC-SA), which means that Jurnal Pengabdian Masyarakat Multidisiplin is rightful to keep, transfer media/format, manage in the form of databases, maintain, and
3. publish articles.Published manuscripts both printed and electronic are open access for educational, research, and library purposes. Additionally, the editorial board is not responsible for any violations of copyright law.
licensed under a Creative Commons Attribution-ShareAlike 4.0 International License.

PDF (Bahasa Indonesia)

Abstract views: 264

downloads: 269