PENGEMBANGAN UMKM WEDANG UWUH "MBAK DUK" DI DESA MANGUNAN, BANTUL, YOGYAKARTA
Yessi Jusman

Universitas Muhammadiyah Yogyakarta

M.Thariq Assary

Universitas Muhammadiyah Yogyakarta

Henny febriani

Universitas Muhammadiyah Yogyakarta

Dea Anisya

Universitas Muhammadiyah Yogyakarta

M. Alfadha Tumahadi

Universitas Muhammadiyah Yogyakarta
Abstract
Wedang uwuh was officially registered in the intangible cultural heritage in 2017. Wedang uwuh "mbak duk" efforts must be made to improve the quality of production and more modern marketing methods. This research was conducted using FGD and Mentoring/Coaching methods. The results of the research were the creation of a mini studio which was used for product photos, packaging changes and the giving of the wedang uwuh "mbak duk" logo on the packaging as product branding and the creation of an online media platform used for marketing activities. This activity is carried out periodically to foster and assist MSME partners to successfully use and utilize social media and market places to develop MSME product sales.
Keywords:
wedang, UMKM, wedang uwuh
References
. Agustin, R. (2021). Pelatihan Desain Logo Dan Kemasan Produk Umkm Di Wilayah Sekarpuro Kecamatan Pakis Kabupaten Malang. Jurnal Aplikasi Dan Inovasi Ipteks SOLIDITAS, 69-86.
. Mulyono, T. T. (2020, Desember). Fotografi Instagram: Studi Literatur. Buana Komunikasi, 1.
. Rini, M. N. (2018, Oktober). Strategi Media Sosial Untuk PEngembangan Media Sosial. JUTEI, 2, 159-170.
. SANTOSO, Budi; PURNAMA, Bambang Eka. Perancangan Studio Mini Berbasis Multimedia Universitas Surakarta. Speed-Sentra Penelitian Engineering dan Edukasi, 2011, 2.2.
. Wibawa, Muhammad Bayu, and Fahrizal Fahrizal. "pelatihan e-commerce bagi umkm aceh." jurnal pengabdian kepada masyarakat inotec UUI 1.2 (2019): 6-9.
. Suryaningsum, Sri. Effendy, Moch Irhas. Gusaptono, Raden Hendry. Sultan. (2014a).
. Penguatan Ekonomi Kebudayaan DIY Berbasis Anggaran Keuangan Danais. Prosiding Semnas FE UPNVY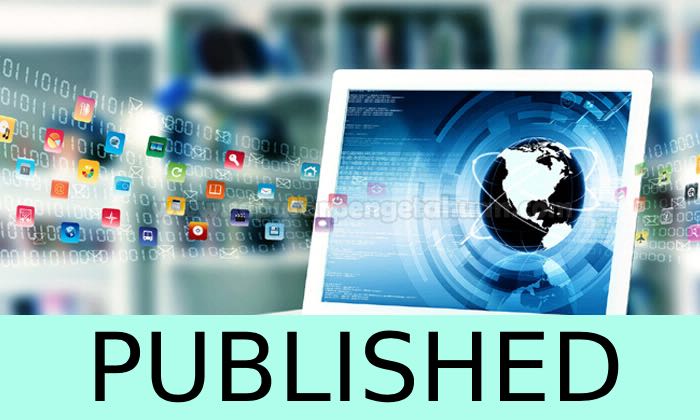 How to Cite
Jusman, Y., Assary, M., febriani, H., Anisya, D., & Tumahadi, M. A. (2022). PENGEMBANGAN UMKM WEDANG UWUH "MBAK DUK" DI DESA MANGUNAN, BANTUL, YOGYAKARTA. Jurnal Pengabdian Masyarakat Multidisiplin, 5(3), 148-154. https://doi.org/10.36341/jpm.v5i3.2494
Copyright (c) 2022 Jurnal Pengabdian Masyarakat Multidisiplin
This work is licensed under a Creative Commons Attribution-NonCommercial-ShareAlike 4.0 International License.
1. Copyright of all journal manuscripts is held by the Jurnal Pengabdian Masyarakat Multidisiplin.Formal legal provisions to access digital articles of electronic journal are subject to the provision of the Creative
2. Commons Attribution-ShareAlike license (CC BY-NC-SA), which means that Jurnal Pengabdian Masyarakat Multidisiplin is rightful to keep, transfer media/format, manage in the form of databases, maintain, and
3. publish articles.Published manuscripts both printed and electronic are open access for educational, research, and library purposes. Additionally, the editorial board is not responsible for any violations of copyright law.
licensed under a Creative Commons Attribution-ShareAlike 4.0 International License.

PDF (Bahasa Indonesia)

Abstract views: 232

downloads: 152