Analisis Data Sebaran Bandwidth Menggunakan Algoritma Dbscan Untuk Menentukan Tingkat Kebutuhan Bandwidth Di Kabupaten Purwakarta
Teguh Iman Hermanto

STT Wastukancana

Yusuf Muhyidin

STT Wastukancana Purwakarta
Abstract
Based on data recorded in 2018 there are 43 regional apparatus organizations in Purwakarta regency that have gained internet bandwidth. Each daetah device organization that has gained bandwidth has a different level of needs - but at this time the amount of bandwidth sharing and the level of needs cannot be grouped yet. The purpose of this study is to determine the level of bandwidth requirements in Purwakarta by analyzing data mining of existing data using the DBSCAN algorithm so that a cluster will be formed which is divided based on the level of need. In this study the analytical method used is SEMMA (Sample, Explore, Modify, Model, Assess) SEMMA stages include Data Selection, Pre-processing / cleaning, Transformation, Data Mining and Assess / Evaluation. The results of the analysis use the value of minpts = 5 and epsilon value = 3. Clusters formed are as many as 2 clusters, cluster 1 there are 15 regional device organizations with low bandwidth requirements and cluster 2 there are 21 regional device organizations with medium bandwidth requirements, and There are 7 regional organization devices with bandwidth requirements that are too high.
Keywords:
Analysis, Data Mining, SEMMA, DBSCAN
References
Sander, J., Ester, M., Kriegel, H.-P., & Xu, X. (1998). Density-based clustering in spatial databases: The algorithm GDBSCAN and its applications. Int. Journal, Kluwer Academic Publishers.
Turban, E., Aronson, J. ., Liang, T. –., & McCarthy, T. –. (2006). Decision Support Systems, Pearson Education. Decision Support Systems, Pearson Education.
Larose, D. T. (2005). Discovering Knowledge in Data: An Introduction to Data Mining. New Jersey: John Wiley & Sons, Inc.
Azevedo, Santos, A., & F, M. (2008). KDD, SEMMA AND CRISP-DM: A PARALLEL OVERVIEW. IADIS.
Nagpal, P. ., & Mann, P. . (2011). Comparative study if density of based clustering algorithms. American Jurnal of Applications
Prasetyo, E. (2012). Data Mining Konsep dan Aplikasi Menggunakan Matlab. Yogyakarta: ANDI
Arsih, N., Hajarisman, N., & Darwis, S. (n.d.). Metode Pengclusteran Berbasis Densitas Menggunakan Algoritma DBSCAN. Bandung: Prodi Statistika, Fakultas Matematika dan Ilmu Pengetahuan Alam, Universitas Islam Bandung.
Anindya Santika Devi, N.M., Gede Darma Putra, I.K. dan Sukarsa, I.M., 2015. Implementasi Metode Clustering DBSCAN pada Proses Pengambilan Keputusan. Lontar Komputer, 6(3), pp.185–191
lmanuel Ndaumanu, R., Kusrini dan Arief, M.R., 2014. Analisis Prediksi Tingkat Pengunduran Diri Mahasiswa dengan Metode K-Nearest Neighbor. Jatisi, 1(1).
Kusumo, D.S., Bijaksana, M.A. and Darmantoro, D., 2016. DATA MINING DENGAN ALGORITMA APRIORI PADA RDBMS ORACLE. TEKTRIKA - Jurnal Penelitian dan Pengembangan Telekomunikasi, Kendali, Komputer, Elektrik, dan Elektronika, 8(1), pp.1–5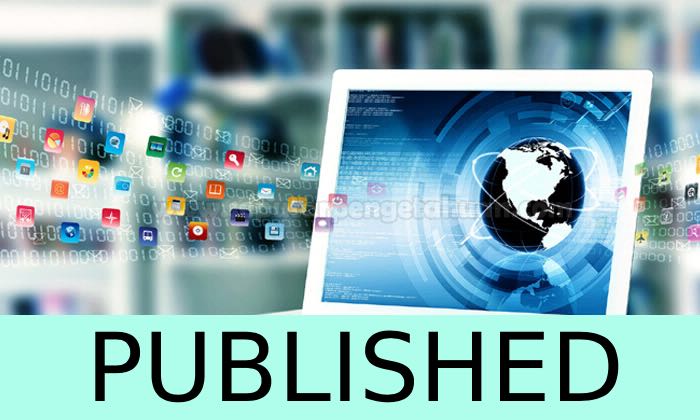 How to Cite
[1]
T. Hermanto and Y. Muhyidin, "Analisis Data Sebaran Bandwidth Menggunakan Algoritma Dbscan Untuk Menentukan Tingkat Kebutuhan Bandwidth Di Kabupaten Purwakarta", rabit, vol. 5, no. 2, pp. 130-137, Jul. 2020.
This work is licensed under a Creative Commons Attribution-NonCommercial-ShareAlike 4.0 International License.
Please find the rights and licenses in RABIT : Jurnal Teknologi dan Sistem Informasi Univrab. By submitting the article/manuscript of the article, the author(s) accept this policy.
1. License
The non-commercial use of the article will be governed by the Creative Commons Attribution license as currently displayed on Creative Commons Attribution-NonCommercial-ShareAlike 4.0 International License.
2. Author's Warranties
The author warrants that the article is original, written by stated author(s), has not been published before, contains no unlawful statements, does not infringe the rights of others, is subject to copyright that is vested exclusively in the author and free of any third party rights, and that any necessary written permissions to quote from other sources have been obtained by the author(s).
3. User Rights
RABIT's spirit is to disseminate articles published are as free as possible. Under the Creative Commons license, RABIT permits users to copy, distribute, display, and perform the work for non-commercial purposes only. Users will also need to attribute authors and RABIT on distributing works in the journal.
4. Rights of Authors
Authors retain all their rights to the published works, such as (but not limited to) the following rights;
Copyright and other proprietary rights relating to the article, such as patent rights,
The right to use the substance of the article in own future works, including lectures and books,
The right to reproduce the article for own purposes,
The right to self-archive the article,
The right to enter into separate, additional contractual arrangements for the non-exclusive distribution of the article's published version (e.g., post it to an institutional repository or publish it in a book), with an acknowledgment of its initial publication in this journal (RABIT : Jurnal Teknologi dan Sistem Informasi Univrab).
5. Co-Authorship
If the article was jointly prepared by other authors, any authors submitting the manuscript warrants that he/she has been authorized by all co-authors to be agreed on this copyright and license notice (agreement) on their behalf, and agrees to inform his/her co-authors of the terms of this policy. RABIT will not be held liable for anything that may arise due to the author(s) internal dispute. RABIT will only communicate with the corresponding author.
6. Royalties
This agreement entitles the author to no royalties or other fees. To such extent as legally permissible, the author waives his or her right to collect royalties relative to the article in respect of any use of the article by RABIT.
7. Miscellaneous
RABIT will publish the article (or have it published) in the journal if the article's editorial process is successfully completed. RABIT's editors may modify the article to a style of punctuation, spelling, capitalization, referencing and usage that deems appropriate. The author acknowledges that the article may be published so that it will be publicly accessible and such access will be free of charge for the readers as mentioned in point 3.

PDF (Bahasa Indonesia)

Abstract views: 569

downloads: 521