Peramalan Harga Saham Menggunakan Metode Autoregressive Dan Web Scrapping Pada Indeks Saham Lq45 Dengan Python
Dessy Tri Anggraeni

Universitas Gunadarma
Abstract
The Stock Exchange gives investors or traders the possibility to gain a profit (capital gains) or losses (capital loss) due to stock prices fluctuation. This uncertainty can be circumvented by applying forecasting methods to predict future stock prices. One of the method is Autoregressive. This method uses stock data in the past to get a formula to predict future stock prices. The stock price data history can be seen at several stock data provider pages and can be retrieved automatically using the Web Scrapper technique. This tehcnique make the result can be obtained quickly, easily, and accurately. The forecasting accuracy is measured using the MAPE (Mean Absolute Percent Error) method. This method was chosen because it is easier for commoner to understand. As a result, forecasting program are succed to give stock price predictions and their accuracy. The data tested in this study are all stocks incorporated in the LQ45 index. The average accuracy level obtained was 94,62%. The highest accuracy level is BKSL stock of 99,92% and the smallest one is ASRI stock of 90.13%.
References
IDX, "Saham", www.idx.com, 2018. [Online].
Tersedia: https://www.idx.co.id/produk/saham/. [Diakses: 17 April 2020]
Sunariyah, Pengantar Pengetahuan Pasar Modal, edisi ke-5. Yogyakarta: AMP YKPN, 2005.
Partiya, Eka, "Implementasi Support Vector Machine Pada Prediksi Harga Saham Gabungan (IHSG)", Jurnal Ilmiah Teknologi dan Rekayasa Volume 25 No 1, 2020
Ilyas, Isti Agustia, Puspita, Entiti, Rachmatin, Dewi, "Prediksi Harga Saham Menggunakan Model Jump Disfussion", Jurnal EurekaMatika, Vol 6, No 1, 2018.
Atijah, Nabihah Hanun, Djunaidy, Arif, Mahananto, Faizal, "Pembuatan Aplikasi Prediksi Harga Saham Berbasis Web Menggunakan Metode Holt's: Studi Kasus Di PT Bank Central Asia Tbk", Jurnal Teknik ITS Vol 6 No 2, 2017.
Anggraeni, D. T., "Peramalan Harga Saham Menggunakan Metode Simple Moving Average dan Web Scrapping", Jurnal Ilmiah MATRIK, Vol 21 No 3, hlm. 234-241, Desember 2019.
IDX, "Indeks", www.idx.com, 2018. [Online].
Tersedia: https://www.idx.co.id/produk/indeks/. [Diakses: 17 April 2020]
Indonesia Stocx Exchange. IDX LQ45 : Index Member Profile. Jakarta : Statistical Publication Unit, Research and Development Division, Indonesia Stock Exchange, 2019.
Josi, A., Andretti Abdillah, L., Suryayusra, "Penerapan Teknik Web Scraping Pada Mesin Pencari Artikel Ilmiah", arXiv e-prints arXiv:1410.5777
Atmaja, L. S., Memahami Statistika Bisnis, Yogyakarta: Andi, 1997.
Vulandari, Retno Tri, Andarasni Parwitasari, Tika, "Perbandingan Model AR(1), ARMA(1,1), dan ARIMA(1,1,1) Pada Prediksi Tinggi Muka Air Sungai Bengawan Solo Pada Pos Pemantauan Jurug". MUST : Journal of Mathematics Education, Science and Technology Vol. 3, No. 1, hlm 46 – 56, 2018.
Sanders, Nada, Peramalan Fundamentals, New York: Business Expert Press, 2016.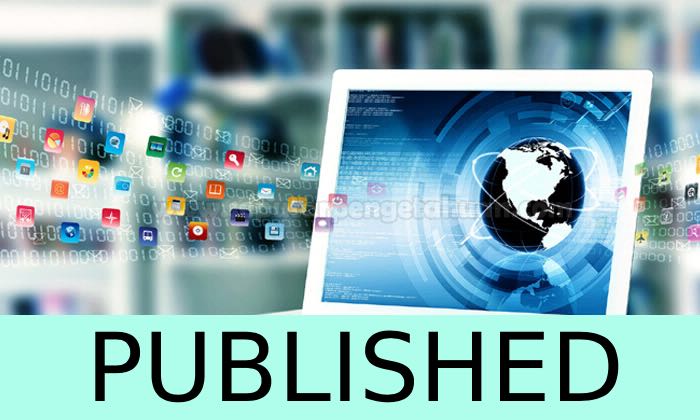 How to Cite
[1]
D. Anggraeni, "Peramalan Harga Saham Menggunakan Metode Autoregressive Dan Web Scrapping Pada Indeks Saham Lq45 Dengan Python", rabit, vol. 5, no. 2, pp. 138-145, Jul. 2020.
This work is licensed under a Creative Commons Attribution-NonCommercial-ShareAlike 4.0 International License.
Please find the rights and licenses in RABIT : Jurnal Teknologi dan Sistem Informasi Univrab. By submitting the article/manuscript of the article, the author(s) accept this policy.
1. License
The non-commercial use of the article will be governed by the Creative Commons Attribution license as currently displayed on Creative Commons Attribution-NonCommercial-ShareAlike 4.0 International License.
2. Author's Warranties
The author warrants that the article is original, written by stated author(s), has not been published before, contains no unlawful statements, does not infringe the rights of others, is subject to copyright that is vested exclusively in the author and free of any third party rights, and that any necessary written permissions to quote from other sources have been obtained by the author(s).
3. User Rights
RABIT's spirit is to disseminate articles published are as free as possible. Under the Creative Commons license, RABIT permits users to copy, distribute, display, and perform the work for non-commercial purposes only. Users will also need to attribute authors and RABIT on distributing works in the journal.
4. Rights of Authors
Authors retain all their rights to the published works, such as (but not limited to) the following rights;
Copyright and other proprietary rights relating to the article, such as patent rights,
The right to use the substance of the article in own future works, including lectures and books,
The right to reproduce the article for own purposes,
The right to self-archive the article,
The right to enter into separate, additional contractual arrangements for the non-exclusive distribution of the article's published version (e.g., post it to an institutional repository or publish it in a book), with an acknowledgment of its initial publication in this journal (RABIT : Jurnal Teknologi dan Sistem Informasi Univrab).
5. Co-Authorship
If the article was jointly prepared by other authors, any authors submitting the manuscript warrants that he/she has been authorized by all co-authors to be agreed on this copyright and license notice (agreement) on their behalf, and agrees to inform his/her co-authors of the terms of this policy. RABIT will not be held liable for anything that may arise due to the author(s) internal dispute. RABIT will only communicate with the corresponding author.
6. Royalties
This agreement entitles the author to no royalties or other fees. To such extent as legally permissible, the author waives his or her right to collect royalties relative to the article in respect of any use of the article by RABIT.
7. Miscellaneous
RABIT will publish the article (or have it published) in the journal if the article's editorial process is successfully completed. RABIT's editors may modify the article to a style of punctuation, spelling, capitalization, referencing and usage that deems appropriate. The author acknowledges that the article may be published so that it will be publicly accessible and such access will be free of charge for the readers as mentioned in point 3.

PDF (Bahasa Indonesia)

Abstract views: 711

downloads: 731