HIERARCHICAL TOKEN BUCKET (HTB) PADA QUALITY OF SERVICE PT. EKA BOGAINTI
Taufik Rahman

Universitas Bina Sarana Informatika

http://orcid.org/0000-0001-8802-1866

Buya Ibrahim

Universitas Bina Sarana Informatika

Hafis Nurdin

Universitas Nusa Mandiri

Muhammad Qomaruddin

Universitas Nusa Mandiri
Abstract
Jaringan komputer tentunya sangat dibutuhkan oleh sebuah institusi maupun perusahaan untuk dapat melakukan pertukaran data maupun mengerjakan pekerjaan dengan koneksi internet, maka bandwidth perlu diatur untuk kerja perusahaan, karena dengan adanya sebuah internet maka penyebaran data menjadi efisien dan informasi menjadi semakin luas. Akan tetapi, realitanya jaringan internet pada perusahaan tidak selalu memberikan akses internet yang baik ketika user bekerja dengan internet. Tujuan penelitian ini menyelesaikan masalah pada jaringan di PT. Eka Bogainti; Penggunaan bandwitdth yang tidak tepat, mengganggu proses keberlangsungan bisnis perusahaan, belum adanya management bandwidth sehingga pembagian bandwidth tidak merata pada semua client. Metode membagi dan menyebarkan bandwidth secara bertingkat Hierarchical Token Bucket (HTB) yang diterapkan berjalan lancar dan dapat meminimalisasi terjadinya bandwidth lebih pada pengguna jaringan yang berakibat down pada jaringan. Hasil nya kegiatan operasional perusahaan dapat tetap berjalan lancar. Administrator jaringan dapat menentukan prioritas pengguna jaringan internet pada perusahaan sehingga management bandwidth lebih teratur. Diperlukan perusahaan meng-Upgrade perangkat keras maupun perangkat lunak dengan spesifikasi update untuk mengimbangi jaringan yang telah diatur menjadi sesuai dengan kebutuhan sehingga meningkatkan kualitas kerja para karyawan.
Keywords:
Hierarchical Token Bucket, QoS, MikroTik, Network, Internet
References
S. Floyd and V. Jacobson, "Link-Sharing and Resource Management Models for Packet Networks," IEEE/ACM Trans. Netw., vol. 3, no. 4, pp. 365–386, 1995.
M. Devera and D. Cohen, "HTB Linux queuing discipline manual - user guide," pp. 1–10, 2002.
J. L. Valenzuela, A. Monleon, I. San Esteban, M. Portoles, and O. Salient, "A hierarchical token bucket algorithm to enhance QoS in IEEE 802.11:Proposal, implementation and evaluation," IEEE Veh. Technol. Conf., vol. 60, no. 4, pp. 2659–2662, 2004.
D. Ivancic, N. Hadjina, and D. Basch, "Analysis of precision of the HTB packet scheduler," 2005 18th Int. Conf. Appl. Electromagn. Commun. ICECom 2005, pp. 1–4, 2005.
D. G. Balan and D. A. Potorac, "Linux HTB queuing discipline implementations," 2009 1st Int. Conf. Networked Digit. Technol. NDT 2009, pp. 122–126, 2009.
S. Ren, Q. Feng, and W. Dou, "An end-to-end qos routing on software defined network based on hierarchical token bucket queuing discipline," ACM Int. Conf. Proceeding Ser., vol. Part F1287, pp. 0–4, 2017.
A. Saeed, N. Dukkipati, V. Valancius, V. Lam, C. Contavalli, and A. Vahdat, "Carousel: Scalable traffic shaping at end hosts," SIGCOMM 2017 - Proc. 2017 Conf. ACM Spec. Interes. Gr. Data Commun., pp. 404–417, 2017.
D. Toresa and F. Renadi, "Analisa QoS dengan Simple Queue , Queue Tree , dan Hierarchical Token Bucket ( Studi Kasus Pro Net Bangkinang )," pp. 1–15, 2020.
M. Bosk, M. Gaji, S. Schwarzmann, S. Lange, and T. Zinner, "HTBQueue : A Hierarchical Token Bucket Implementation for the OMNeT ++ / INET Framework," in Proceedings of the 8th OMNeT++ Community Summit, 2021, pp. 1–9.
T. O. Sidqi, I. Fitri, and N. D. Nathasia, "Implementasi Manajemen Bandwith Menggunakan Metode Htb (Hierarchical Token Bucket) Pada Jaringan Mikrotik," JIPI (Jurnal Ilm. Penelit. dan Pembelajaran Inform., vol. 6, no. 1, pp. 132–138, 2021.
Herwin and Khusaeri Andesa, "Penerapan Manajemen Bandwidth Berdasarkan Pppoe Pada Pondok Pesantren Miftahul Huda," SATIN - Sains dan Teknol. Inf., vol. 7, no. 2, pp. 121–128, 2021.
Y. Irawan, S. Aisyah, and R. Wahyuni, "Analisa Prioritas Bandwidth Menggunakan Metode HTB ( Hierarchical Token Bucket )," SATIN – Sains dan Teknol. Inf., vol. 8, no. 1, pp. 24–31, 2022.
A. C. Nurcahyo, L. Firgia, and Y. Mustaqim, "Implementasi dan Analisis Metode Hierarchical Token Bucket pada Manajemen Bandwidth Jaringan (Studi Kasus : Jaringan Rektorat Institut Shanti Bhuana)," J. Inf. Technol., vol. 1, no. 2, pp. 41–49, 2021.
T. Rahman, E. Sulistianto, A. Sudibyo, and B. Wijonarko, "Per Connection Classifier Load Balancing dan Failover MikroTik pada Dua Line Internet," JIKA J. Inform., vol. 5, no. 2, pp. 195–209, 2021.
K. G. W. P. Putra, G. S. Santyadiputra, and M. W. A. Kesiman, "Penerapan Manajemen Bandwidth Menggunakan Metode Hierarchical Token Bucket Pada Layanan Hotspot Mikrotik Undiksha," CESS (Journal Comput. Eng. Syst. Sci., vol. 5, no. 1, p. 146, 2020.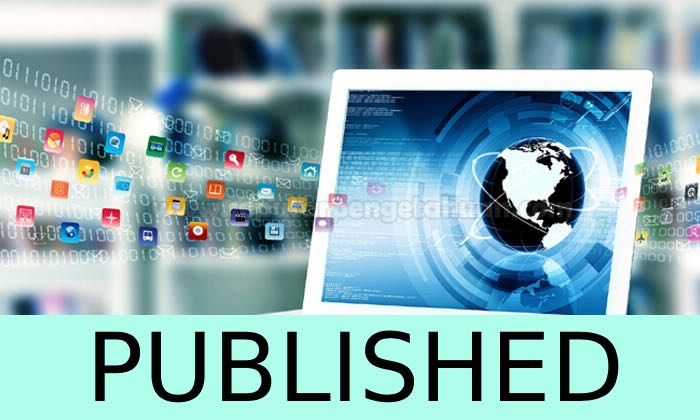 How to Cite
[1]
T. Rahman, B. Ibrahim, H. Nurdin, and M. Qomaruddin, "HIERARCHICAL TOKEN BUCKET (HTB) PADA QUALITY OF SERVICE PT. EKA BOGAINTI", rabit, vol. 8, no. 1, pp. 82-91, Jan. 2023.
This work is licensed under a Creative Commons Attribution-NonCommercial-ShareAlike 4.0 International License.
Please find the rights and licenses in RABIT : Jurnal Teknologi dan Sistem Informasi Univrab. By submitting the article/manuscript of the article, the author(s) accept this policy.
1. License
The non-commercial use of the article will be governed by the Creative Commons Attribution license as currently displayed on Creative Commons Attribution-NonCommercial-ShareAlike 4.0 International License.
2. Author's Warranties
The author warrants that the article is original, written by stated author(s), has not been published before, contains no unlawful statements, does not infringe the rights of others, is subject to copyright that is vested exclusively in the author and free of any third party rights, and that any necessary written permissions to quote from other sources have been obtained by the author(s).
3. User Rights
RABIT's spirit is to disseminate articles published are as free as possible. Under the Creative Commons license, RABIT permits users to copy, distribute, display, and perform the work for non-commercial purposes only. Users will also need to attribute authors and RABIT on distributing works in the journal.
4. Rights of Authors
Authors retain all their rights to the published works, such as (but not limited to) the following rights;
Copyright and other proprietary rights relating to the article, such as patent rights,
The right to use the substance of the article in own future works, including lectures and books,
The right to reproduce the article for own purposes,
The right to self-archive the article,
The right to enter into separate, additional contractual arrangements for the non-exclusive distribution of the article's published version (e.g., post it to an institutional repository or publish it in a book), with an acknowledgment of its initial publication in this journal (RABIT : Jurnal Teknologi dan Sistem Informasi Univrab).
5. Co-Authorship
If the article was jointly prepared by other authors, any authors submitting the manuscript warrants that he/she has been authorized by all co-authors to be agreed on this copyright and license notice (agreement) on their behalf, and agrees to inform his/her co-authors of the terms of this policy. RABIT will not be held liable for anything that may arise due to the author(s) internal dispute. RABIT will only communicate with the corresponding author.
6. Royalties
This agreement entitles the author to no royalties or other fees. To such extent as legally permissible, the author waives his or her right to collect royalties relative to the article in respect of any use of the article by RABIT.
7. Miscellaneous
RABIT will publish the article (or have it published) in the journal if the article's editorial process is successfully completed. RABIT's editors may modify the article to a style of punctuation, spelling, capitalization, referencing and usage that deems appropriate. The author acknowledges that the article may be published so that it will be publicly accessible and such access will be free of charge for the readers as mentioned in point 3.

PDF (Bahasa Indonesia)

Abstract views: 119

downloads: 64