PERANCANGAN SPK TENTANG KETERAMPILAN MAHASISWA DENGAN METODE SAW
Niko Akbar

Universitas Dinamika Bangsa Jambi
Abstract
In college, there are hundreds of students, including in the classroom. Nowadays, students are equipped with technological assistance and work in instant ways so they don't consider aspects of basic abilities so they take actions that shouldn't be done, such as looking for answers with other friends. So they don't make answers based on their self-confidence and ability to solve their problems. Each student has their quality based on confidence in their abilities and skills. So to assess and determine some students who have confidence in the abilities needed research to produce alternatives to students who have the highest scores and choose the top of the assessment. This study aims to design a Decision Support System (DSS) using data in the form of students who are selected using the SAW calculation method. The results of the research help lecturers determine which students are the best in their abilities and have the skills for their beliefs.
Keywords:
Students, Universities, SPK, SAW
References
Tim Penyusun Pedoman Pilmapres 2022, "Pedoman Pemilihan Mahasiswa Berprestasi Tahun 2022," Pusat Prestasi Nasional, vol., no., p. 40, 2022. [Online]. Available: https://www.ptonline.com/articles/how-to-get-better-mfi-results
A. Syam and Amri, "Pengaruh Kepercayaan Diri (Self Confidence) Berbasis Kaderisasi Imm Terhadap Prestasi Belajar Mahasiswa (Studi Kasus Di Program Studi Pendidikan Biologi Fakultas Keguruan Dan Ilmu Pendidikan Universitas Muhammadiyah Parepare)," J. Biotek, vol. 5, no. 1, pp. 87–102, 2017, doi: https://doi.org/10.24252/jb.v5i1.3448.
E. Krisnanik, Q. Saphira, D. Intan, and H. Indriana, "Desain Model MBKM Dan Kolaborasi Kerja Sama Model Pentahelix Guna Meningkatkan Daya Saing Lulusan," Konf. Nas. Ilmu Komput. 2021, pp. 1–5, 2021.
H. Harsiti and H. Aprianti, "Sistem Pendukung Keputusan Pemilihan Smartphone dengan Menerapkan Metode Simple Additive Weighting (SAW)," JSiI (Jurnal Sist. Informasi), vol. 4, pp. 19–24, 2017, doi: 10.30656/jsii.v4i0.372.
T. Limbong, M. Muttaqin, A. Iskandar, A. P. Windarto, and ..., Sistem Pendukung Keputusan: Metode & Implementasi. books.google.com, 2020. [Online]. Available: https://books.google.com/books?hl=en%5C&lr=%5C&id=6FnYDwAAQBAJ%5C&oi=fnd%5C&pg=PR5%5C&dq=sistem+pendukung+keputusan%5C&ots=XeOWdALMlN%5C&sig=l450Y9-BNqU8TKDRb21YsvyiNLk
A. Mubarok, H. D. Suherman, Y. Ramdhani, and S. Topiq, "Sistem Pendukung Keputusan Kelayakan Pemberian Kredit Dengan Metode TOPSIS," J. Inform., vol. 6, no. 1, pp. 37–46, 2019, doi: 10.31311/ji.v6i1.4739.
N. Nuris, "Sistem Keputusan Metode Saw Dan Topsis Untuk Pemilihan Staff Peduli Laka Studi Kasus: Pt Express Pool Cipayung," Evolusi J. Sains dan Manaj., vol. 5, no. 2, pp. 59–65, 2017, doi: 10.31294/evolusi.v5i2.2599.
M. J. Liberatore and W. P. Wagner, "Simon's Decision Phases and User Performance: An Experimental Study," J. Comput. Inf. Syst., vol. 62, no. 4, pp. 667–679, Jul. 2022, doi: 10.1080/08874417.2021.1878476.
M. Dhanya and C. Alamelu, "Factors influencing the acquisition of writing skills," Int. J. Innov. Technol. Explor. Eng., vol. 8, no. 7C2, pp. 259–263, 2019.
Z. H. Ma, W. Y. Hwang, and T. K. Shih, "Effects of a peer tutor recommender system (PTRS) with machine learning and automated assessment on vocational high school students' computer application operating skills," J. Comput. Educ., vol. 7, no. 3, pp. 435–462, 2020, doi: 10.1007/s40692-020-00162-9.
N. H. Astuti, A. Rusilowati, and B. Subali, "STEM-Based Learning Analysis to Improve Students' Problem Solving Abilities in Science Subject: a Literature Review," J. Innov. Sci. Educ., vol. 9, no. 3, pp. 79–86, 2021, doi: 10.15294/jise.v9i2.38505.
S. R. Hidayat et al., "Pengembangan instrumen tes keterampilan pemecahan masalah pada materi getaran, gelombang, dan bunyi," J. Penelit. Pengemb. Pendidik. Fis., vol. 3, no. 2, pp. 157–166, 2017.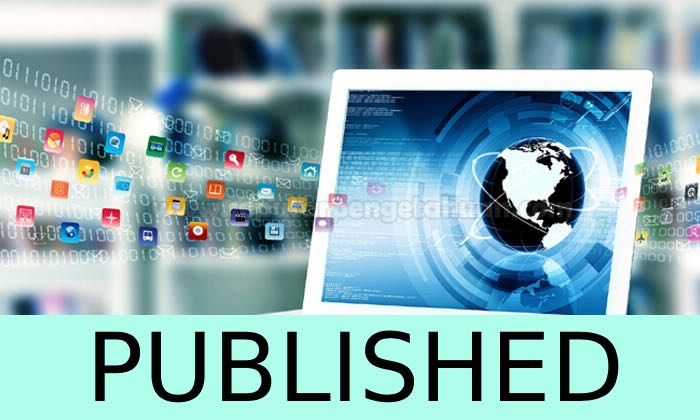 How to Cite
[1]
N. Akbar, "PERANCANGAN SPK TENTANG KETERAMPILAN MAHASISWA DENGAN METODE SAW", rabit, vol. 8, no. 1, pp. 105-112, Jan. 2023.
This work is licensed under a Creative Commons Attribution-NonCommercial-ShareAlike 4.0 International License.
Please find the rights and licenses in RABIT : Jurnal Teknologi dan Sistem Informasi Univrab. By submitting the article/manuscript of the article, the author(s) accept this policy.
1. License
The non-commercial use of the article will be governed by the Creative Commons Attribution license as currently displayed on Creative Commons Attribution-NonCommercial-ShareAlike 4.0 International License.
2. Author's Warranties
The author warrants that the article is original, written by stated author(s), has not been published before, contains no unlawful statements, does not infringe the rights of others, is subject to copyright that is vested exclusively in the author and free of any third party rights, and that any necessary written permissions to quote from other sources have been obtained by the author(s).
3. User Rights
RABIT's spirit is to disseminate articles published are as free as possible. Under the Creative Commons license, RABIT permits users to copy, distribute, display, and perform the work for non-commercial purposes only. Users will also need to attribute authors and RABIT on distributing works in the journal.
4. Rights of Authors
Authors retain all their rights to the published works, such as (but not limited to) the following rights;
Copyright and other proprietary rights relating to the article, such as patent rights,
The right to use the substance of the article in own future works, including lectures and books,
The right to reproduce the article for own purposes,
The right to self-archive the article,
The right to enter into separate, additional contractual arrangements for the non-exclusive distribution of the article's published version (e.g., post it to an institutional repository or publish it in a book), with an acknowledgment of its initial publication in this journal (RABIT : Jurnal Teknologi dan Sistem Informasi Univrab).
5. Co-Authorship
If the article was jointly prepared by other authors, any authors submitting the manuscript warrants that he/she has been authorized by all co-authors to be agreed on this copyright and license notice (agreement) on their behalf, and agrees to inform his/her co-authors of the terms of this policy. RABIT will not be held liable for anything that may arise due to the author(s) internal dispute. RABIT will only communicate with the corresponding author.
6. Royalties
This agreement entitles the author to no royalties or other fees. To such extent as legally permissible, the author waives his or her right to collect royalties relative to the article in respect of any use of the article by RABIT.
7. Miscellaneous
RABIT will publish the article (or have it published) in the journal if the article's editorial process is successfully completed. RABIT's editors may modify the article to a style of punctuation, spelling, capitalization, referencing and usage that deems appropriate. The author acknowledges that the article may be published so that it will be publicly accessible and such access will be free of charge for the readers as mentioned in point 3.

PDF (Bahasa Indonesia)

Abstract views: 235

downloads: 214