PEMETAAN PERGERAKAN MASYARAKAT KABUPATEN ROKAN HULU PROVINSI RIAU DENGAN SISTEM INFORMASI GEOGRAFIS (SIG)
fitra Ramdhani

Universitas Abdurrab
Abstract
Rokan Hulu is a regency from region expansion of Kampar Regency with Pasir Pangaraian as a capital of regency, Riau Province. Transportation Development in this area should be able to support distribution and dissemination of regional development. The need for movement always creates of problems, especially when people want to move for same purpose in  certain area at the same time. This research aims to determine the magnitude of estimated distribution movement in Rokan Hulu by knowing movement pattern using synthetic method (spatial interaction) called gravity model (GR) in Destination Origin Matrices (MAT) and desire line with Geographic Information Systems (GIS). Movement Distribution is performed with dividing Rokan Hulu into 16 zones. Movement analysis distribution using Gravity Model with trip generation and trip attraction (PACGR).The largest distribution of movement in Rokan Hulu is 75% based on internal movement and 25% based on inter-zone movement. The largest Distribution of inter-zone movement that occurred in Pendalian IV Koto District which has purpose of movement to Rokan IV Koto District. The largest distribution of movement occurred for Rambah Samo, Kunto Darussalam and Pagaran Tapah District has purpose of movement to Ujung Batu District. This is because Ujung Batu District is center of industry and commerce in Rokan Hulu.
Keywords:
Distribution Of Movement, Gravity Models, Destination Origin Matrices (O-D Matrix), Geographic Information Systems (GIS)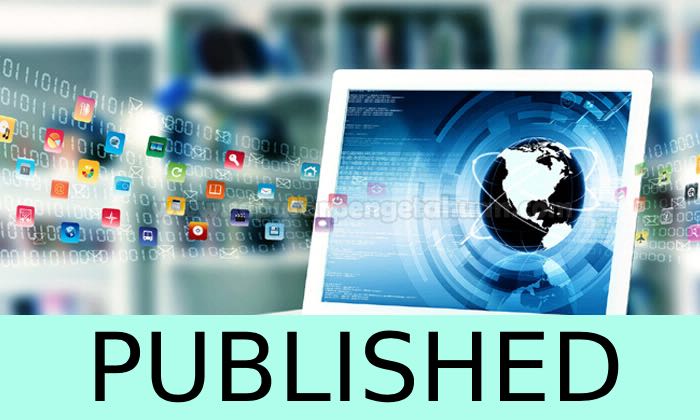 How to Cite
Ramdhani, fitra. (2019). PEMETAAN PERGERAKAN MASYARAKAT KABUPATEN ROKAN HULU PROVINSI RIAU DENGAN SISTEM INFORMASI GEOGRAFIS (SIG). Rabit : Jurnal Teknologi Dan Sistem Informasi Univrab, 4(2), 97-108. https://doi.org/10.36341/rabit.v4i2.718
1. Copyright of all journal manuscripts is held by the RABIT: Jurnal Teknologi dan Sistem Informasi Univrab
2. Formal legal provisions to access digital articles of electronic journal are subject to the provision of the Creative Commons Attribution-ShareAlike license (CC BY-NC-SA), which means that RABIT: Jurnal Teknologi dan Sistem Informasi Univrab is rightful to keep, transfer media/format, manage in the form of databases, maintain, and publish articles.
3. Published manuscripts both printed and electronic are open access for educational, research, and library purposes. Additionally, the editorial board is not responsible for any violations of copyright law.
licensed under a Creative Commons Attribution-ShareAlike 4.0 International License.

PDF (Bahasa Indonesia)

Abstract views: 206

downloads: 239