IMPLEMENTASI ALGORITMA NAIVE BAYES DALAM ANALISIS POLARISASI OPINI MASYARAKAT TERKAIT VAKSIN COVID-19
Abd. Charis Fauzan

Universitas Nahdlatul Ulama Blitar

Khoiril Hikmah

Universitas Nahdlatul Ulama Blitar
Abstract
Until 2022, Indonesia was hit by the Covid-19 pandemic. Covid-19 is a virus that spreads very easily, so the World Health Organization (WHO) has declared the Covid-19 virus status as a global pandemic. The first case of Covid-19 was detected in Indonesia on March 2, 2020. Since then, many cases have been confirmed positive. The Indonesian government has made efforts to suppress the spread of Covid-19 so that the negative impacts caused by COVID-19 can be controlled, including the Covid-19 vaccination program which is divided into several stages, namely the administration of the Covid-19 vaccine, dose one, dose two, and the booster vaccine. However, the COVID-19 vaccination program for the community has raised various opinions in the social media universe, especially Twitter. Opinions expressed tend to be polarized into sentiments of support and rejection. For this reason, this study aims to determine the polarization of public opinion about the Covid-19 vaccination program using the Naive Bayes algorithm. The process of opinion polarization analysis includes collecting data via Twitter using the RapidMiner tools, then preprocessing the data by means of case folding, tokenizing, filtering and stemming. The last step is to classify public opinion using the Naive Bayes algorithm. This study resulted in polarization of public opinion including tweets of positive sentiment by 67%, tweets of neutral sentiment 9% and tweets of negative sentiment 32%. Also obtained the accuracy and recall rates of 88% and 97%.
Keywords:
naive bayes, opinion polarization, covid-19, vaccine
References
Wulandari, "Komunikasi Mui Provinsi Bengkulu Dalam Mensosialisasikan Vaksinasi Covid-19," 2021, [Online]. Available: http://repository.iainbengkulu.ac.id/6819/.
B. Laurensz and Eko Sediyono, "Analisis Sentimen Masyarakat terhadap Tindakan Vaksinasi dalam Upaya Mengatasi Pandemi Covid-19," J. Nas. Tek. Elektro dan Teknol. Inf., vol. 10, no. 2, pp. 118–123, 2021, doi: 10.22146/jnteti.v10i2.1421.
T. K. K. P. C. V. Covid-19, "Angka Kesembuhan COVID-19 Meningkat Mencapai 4.110.327 Orang," 13 Desember 2021, 2021. https://covid19.go.id/p/berita/angka-kesembuhan-covid-19-meningkat-mencapai-4110327-orang.
S. Lestari and S. Saepudin, "ANALISIS SENTIMEN VAKSIN SINOVAC PADA TWITTER MENGGUNAKAN ALGORITMA NAIVE BAYES," 2021.
F. Septianingrum, J. H. Jaman, and U. Enri, "Analisis Sentimen Pada Isu Vaksin Covid-19 di Indonesia dengan Metode Naive Bayes Classifier," vol. 5, pp. 1431–1437, 2021, doi: 10.30865/mib.v5i4.3260.
N. Hadinata, F. Teknik, I. Komputer, and U. B. Darma, "Analisis Pro Kontra Vaksin Covid 19 Menggunakan Sentiment Analysis Sumber Media Sosial Twitter," vol. 2, no. 1, pp. 34–42, 2021.
S. H. Putra, Merdeka Kreatif di Era Pandemi Covid-19, Mesran. GREEN PRESS, 2020.
A. Saleh, "Implementasi Metode Klasifikasi Naïve Bayes Dalam Memprediksi Besarnya Penggunaan Listrik Rumah Tangga," Creat. Inf. Technol. J., vol. 2, no. 3, pp. 207–217, 2015.
I. A. Setiawan, T. H. P, and D. Nursantika, "KLASIFIKASI ARTIKEL BERITA MENGGUNAKAN METODE TEXT," pp. 1–6, 2017.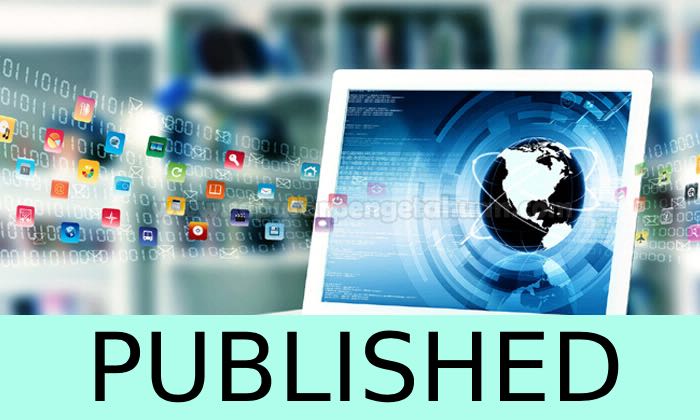 How to Cite
[1]
A. C. Fauzan and K. Hikmah, "IMPLEMENTASI ALGORITMA NAIVE BAYES DALAM ANALISIS POLARISASI OPINI MASYARAKAT TERKAIT VAKSIN COVID-19", rabit, vol. 7, no. 2, pp. 122-128, Jul. 2022.
This work is licensed under a Creative Commons Attribution-NonCommercial-ShareAlike 4.0 International License.
Please find the rights and licenses in RABIT : Jurnal Teknologi dan Sistem Informasi Univrab. By submitting the article/manuscript of the article, the author(s) accept this policy.
1. License
The non-commercial use of the article will be governed by the Creative Commons Attribution license as currently displayed on Creative Commons Attribution-NonCommercial-ShareAlike 4.0 International License.
2. Author's Warranties
The author warrants that the article is original, written by stated author(s), has not been published before, contains no unlawful statements, does not infringe the rights of others, is subject to copyright that is vested exclusively in the author and free of any third party rights, and that any necessary written permissions to quote from other sources have been obtained by the author(s).
3. User Rights
RABIT's spirit is to disseminate articles published are as free as possible. Under the Creative Commons license, RABIT permits users to copy, distribute, display, and perform the work for non-commercial purposes only. Users will also need to attribute authors and RABIT on distributing works in the journal.
4. Rights of Authors
Authors retain all their rights to the published works, such as (but not limited to) the following rights;
Copyright and other proprietary rights relating to the article, such as patent rights,
The right to use the substance of the article in own future works, including lectures and books,
The right to reproduce the article for own purposes,
The right to self-archive the article,
The right to enter into separate, additional contractual arrangements for the non-exclusive distribution of the article's published version (e.g., post it to an institutional repository or publish it in a book), with an acknowledgment of its initial publication in this journal (RABIT : Jurnal Teknologi dan Sistem Informasi Univrab).
5. Co-Authorship
If the article was jointly prepared by other authors, any authors submitting the manuscript warrants that he/she has been authorized by all co-authors to be agreed on this copyright and license notice (agreement) on their behalf, and agrees to inform his/her co-authors of the terms of this policy. RABIT will not be held liable for anything that may arise due to the author(s) internal dispute. RABIT will only communicate with the corresponding author.
6. Royalties
This agreement entitles the author to no royalties or other fees. To such extent as legally permissible, the author waives his or her right to collect royalties relative to the article in respect of any use of the article by RABIT.
7. Miscellaneous
RABIT will publish the article (or have it published) in the journal if the article's editorial process is successfully completed. RABIT's editors may modify the article to a style of punctuation, spelling, capitalization, referencing and usage that deems appropriate. The author acknowledges that the article may be published so that it will be publicly accessible and such access will be free of charge for the readers as mentioned in point 3.

PDF (Bahasa Indonesia)

Abstract views: 475

downloads: 421