APLIKASI E-COMMERCE UNTUK MENINGKATKAN USER EXPERIENCE PADA PT. JAYA UTAMA BEARING
Jacky Setiawan

Universitas Dinamika

Ayouvi Poerna Wardhanie

Dinamika University

Endra Rahmawati

Universitas Dinamika
Abstract
One of the keys to success in building e-commerce that can provide convenience and comfort for its users is knowing the users' needs. This study aims to create a website-based online store application that can improve user experience, especially for Jaya Utama Bearing companies engaged in selling industrial goods and auto spare parts so that they have detailed with clear product information, consumers can easily make transactions online, have an attractive visual design, and makes it easier for companies to manage and store sales reports. Based on the results of interviews with 30 customers using the User Experience Questionnaire, it was found that on the previous website, for the factors of attractiveness, clarity, efficiency, accuracy, stimulation and novelty, the results were below average and even bad, causing a decrease in income due to lost consumer loyalty. The results of this study are a catalog feature that can be filtered by category to display detailed product information, product purchase features, chat features to accommodate customer questions before buying, review or feedback features after a purchase transaction, and a sales report recording feature. The researcher also compared websites before and after using UEQ with the same 30 respondents, where it was seen that the scores for the six factors had increased from below average to above average and bad to good.
Keywords:
e-commerce, user experience, user experience questionnaire, spare part automotive.
References
R. R.Rerung, E-Commerce. Yogyakarta: Deepublish, 2018.
S. Handayani, "Perancangan Sistem Informasi Penjualan Berbasis E-commerce Studi Kasus Toko Kun Jakarta," ILKOM Jurnal Ilmiah, vol. 10, no. 2, pp. 182–189, Aug. 2018.
Basiroh, D. Asmarajati, and W. Fatmafury, "Pengaruh User Interface Toko Online Terhadap Kenyamanan Pengguna Studi Kasus Pada E-Commerce Wonosobo Mall," JURNAL DEVICE, vol. 10, no. 1, pp. 33–37, 2020.
R. A. Negoro, A. Triayudi, and A. Iskandar, "Implementasi E-Commerce Clothing Line Menggunakan Metode Design Thinking dan System Usability Scale," Jurnal Riset Komputer), vol. 10, no. 1, pp. 2407–389, 2023, doi: 10.30865/jurikom.v10i1.5634.
A. Muqoddas, A. Farantika Yogananti, and H. Bastian, "Usability User Interface Desain pada Aplikasi Ecommerce (Studi Komparasi Terhadap Pengalaman Pengguna Shopee, Lazada, dan Tokopedia)," ANDHARUPA: Jurnal Desain Komunikasi Visual & Multimedia, vol. 6, no. 1, pp. 73–82, 2020, [Online]. Available: http://publikasi.dinus.ac.id/index.php/andharupa
D. A. Saputra, "Pengaruh Customer Experience dan Complaint Handling Terhadap Customer Satisfaction pada Nasabah Pembiayaan Murabahah di BMT La Tahzan Indonesia Lampung Selatan," Universitas Islam Negeri Raden Intan Lampung, 2020.
P. Zukhruf Dinata, M. Ainul Urwah, M. Reza Rahmawan, E. Junaeti, and P. Korespondensi, "Perancangan UI/UX pada web e-commerce 'Hallo Coffee' menggunakan metode user-centered design," Jambura Journal of Informatics, vol. 5, no. 1, pp. 45–58, 2023, doi: 10.37905/jji.v412.17511.
K. Angelina, E. Sutomo, and V. Nurcahyawati, "Desain UI UX Aplikasi Penjualan dengan Menyelaraskan Kebutuhan Bisnis menggunakan Pendekatan Design Thinking," TEMATIK, vol. 9, no. 1, pp. 70–78, Jun. 2022, doi: 10.38204/tematik.v9i1.915.
I. A. Insani and R. Adhitama, "Analisis dan Perancangan UI/UX Aplikasi Penjualan Online Berbasis Web Menggunakan Metode User Centered Design (UCD) Studi Kasus Lapak Jajan Pwt," LEDGER : Journal Informatic and Information Technology, vol. 1, no. 3, pp. 1–9, Oct. 2022, doi: 10.20895/ledger.v1i3.736.
R. S. Pressman, Rekayasa Perangkat Lunak: Pendekatan Praktisi Buku 1, 1st ed. Yogyakarta: ANDI, 2015.
R. Y. Endra and D. S. Aprilita, "E-report Berbasis Web Menggunakan Metode Model View Controller Untuk Mengetahui Peningkatan Perkembangan Prestasi Anak Didik," Explore - Jurnal Sistem Informasi dan Telematika, vol. 9, no. 1, pp. 15–22, 2018.
A. N. Aniesiyah, H. Tolle, and H. Muslimah Az-Zahra, "Perancangan User Experience Aplikasi Pelaporan Keluhan Masyarakat Menggunakan Metode Human-Centered Design," Jurnal Pengembangan Teknologi Informasi dan Ilmu Komputer, vol. 2, no. 11, pp. 5503–5511, Nov. 2018, [Online]. Available: http://j-ptiik.ub.ac.id
A. G. Hartzani, "Evaluasi User Experience pada Dompet Digital OVO Menggunakan User Experience Questionnaire UEQ," UIN Syarif Hidayatullah Jakarta, Jakarta, 2021.
M. A. Kushendriawan, H. B. Santoso, P. O. H. Putra, and M. Schrepp, "Evaluating User Experience of a Mobile Health Application Halodoc using User Experience Questionnaire and Usability Testing," Journal of Information System), vol. 17, no. 1, pp. 58–71, 2021.
I. A. Aziz, B. Setiawan, R. Khanh, G. Nurdiyansyah, and Y. Yulianti, "Pengujian Black Box pada Aplikasi Sistem Kasir Berbasis Website Menggunakan Teknik Equivalence Partitions," Jurnal Teknologi Sistem Informasi dan Aplikasi, vol. 3, no. 2, pp. 82–89, 2020.
S. Arifiani, "Pembentukan Data Uji Menggunakan Algoritma Optimisasi Koloni Semut dan Pendekatan Teknik Pengujian Kotak Abu-Abu ," Doctoral Dissertation, Institut Teknologi Sepuluh Nopember, 2016.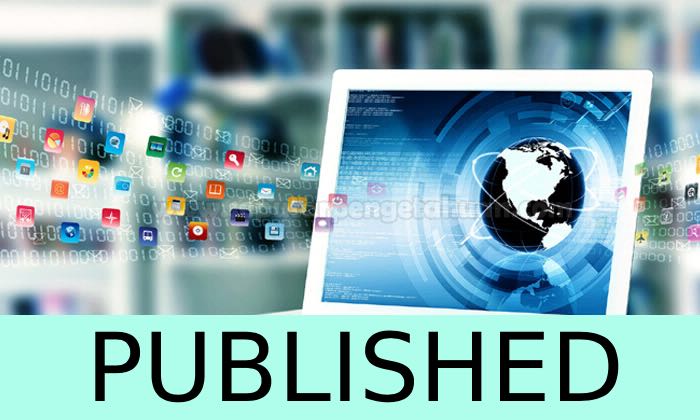 How to Cite
[1]
J. Setiawan, A. Wardhanie, and E. Rahmawati, "APLIKASI E-COMMERCE UNTUK MENINGKATKAN USER EXPERIENCE PADA PT. JAYA UTAMA BEARING", rabit, vol. 8, no. 2, pp. 221-230, Jul. 2023.
This work is licensed under a Creative Commons Attribution-NonCommercial-ShareAlike 4.0 International License.
Please find the rights and licenses in RABIT : Jurnal Teknologi dan Sistem Informasi Univrab. By submitting the article/manuscript of the article, the author(s) accept this policy.
1. License
The non-commercial use of the article will be governed by the Creative Commons Attribution license as currently displayed on Creative Commons Attribution-NonCommercial-ShareAlike 4.0 International License.
2. Author's Warranties
The author warrants that the article is original, written by stated author(s), has not been published before, contains no unlawful statements, does not infringe the rights of others, is subject to copyright that is vested exclusively in the author and free of any third party rights, and that any necessary written permissions to quote from other sources have been obtained by the author(s).
3. User Rights
RABIT's spirit is to disseminate articles published are as free as possible. Under the Creative Commons license, RABIT permits users to copy, distribute, display, and perform the work for non-commercial purposes only. Users will also need to attribute authors and RABIT on distributing works in the journal.
4. Rights of Authors
Authors retain all their rights to the published works, such as (but not limited to) the following rights;
Copyright and other proprietary rights relating to the article, such as patent rights,
The right to use the substance of the article in own future works, including lectures and books,
The right to reproduce the article for own purposes,
The right to self-archive the article,
The right to enter into separate, additional contractual arrangements for the non-exclusive distribution of the article's published version (e.g., post it to an institutional repository or publish it in a book), with an acknowledgment of its initial publication in this journal (RABIT : Jurnal Teknologi dan Sistem Informasi Univrab).
5. Co-Authorship
If the article was jointly prepared by other authors, any authors submitting the manuscript warrants that he/she has been authorized by all co-authors to be agreed on this copyright and license notice (agreement) on their behalf, and agrees to inform his/her co-authors of the terms of this policy. RABIT will not be held liable for anything that may arise due to the author(s) internal dispute. RABIT will only communicate with the corresponding author.
6. Royalties
This agreement entitles the author to no royalties or other fees. To such extent as legally permissible, the author waives his or her right to collect royalties relative to the article in respect of any use of the article by RABIT.
7. Miscellaneous
RABIT will publish the article (or have it published) in the journal if the article's editorial process is successfully completed. RABIT's editors may modify the article to a style of punctuation, spelling, capitalization, referencing and usage that deems appropriate. The author acknowledges that the article may be published so that it will be publicly accessible and such access will be free of charge for the readers as mentioned in point 3.

PDF (Bahasa Indonesia)

Abstract views: 48

downloads: 37