PENERAPAN SISTEM PAKAR BERBASIS FRAME UNTUK IDENTIFIKASI JENIS PADA RAS KUCING
Ira Puspita Sari

Universitas Abdurrab

Liza Trisnawati

Universitas Abdurrab

Nia Silviana

Universitas Abdurrab
Abstract
There are already many cat-loving communities in Indonesia, one of which is in the city of Pekanbaru. Most cat lovers in the community are still unaware of the breeds of cats they keep. Departing from these problems, an expert system was created to identify cat breeds to help cat lovers know exactly the breed of cats being kept. The system is made to apply a frame-based method for the representation of its knowledge, the method is applied to obtain cat breed results based on physical characteristics owned and firebase as a place to store data. Data collection in the form of literature research, interviews and observations. The research process uses quantitative methods by conducting tests. The cat breed expert system was tested using black box testing successfully and the User Accaptance Test (UAT) was carried out by obtaining an average score of 88.06% from 58 cat lovers. This Expert System is expected to help cat lovers know exactly the breed of cats being kept.
Keywords:
AI, frame based, cat, expert system, firebase
References
D. Fauziah, H. Mubarok, And N. I. Kurniati, "Sistem Pakar Untuk Mendiagnosa Penyakit Hewan Peliharaan Menggunakan Metode Certainty Factor," J. Tek. Inform. Dan Sist. Inf., Vol. 4, No. 1, Pp. 1–16, 2018.
S. Kusumadewi, "Artificial Intelligence (Teknik Dan Aplikasinya)," 2003.
R. Rimadani, "Sistem Pakar Berbasis Frame Untuk Mendeteksi Kerusakan Pada Mobil Suzuki Ertiga ." Sistem Informasi, 2017.
M. Fadli, "Klasifikasi Jenis Ras Kucing Menggunakan SSD-Mobilenet Secara Real-Time Berbasis Desktop," 2021.
N. D. S. Alexsander, "Sistem Pakar Berbasis Frame Untuk Identifikasi Ras Kelinci."
A. Johar And D. D. Palupi, "Implementasi Metode Frame Untuk Mendiagnosa Gangguan Kepribadian Dramatik Menggunakan Sistem Pakar," 2011.
Y. I. Nurhasanah, G. Tresnadi, M. R. Satria, And F. M. Raihan, "Aplikasi Sistem Pakar Untuk Konsultasi Diagnosa Kekurangan Vitamin Dan Mineral," REKA KARYA J. Pengabdi. Kpd. Masy., Vol. 1, No. 2, Pp. 113–125, 2022.
M. A. A. Fawwaz, K. N. Ramadhani, And F. Sthevanie, "Klasifikasi Ras Pada Kucing Menggunakan Algoritma Convolutional Neural Network (Cnn)," Eproceedings Eng., Vol. 8, No. 1, 2021.
N. A. Choirunisa, T. Karlita, And R. Asmara, "Deteksi Ras Kucing Menggunakan Compound Model Scaling Convolutional Neural Network," Technomedia J., Vol. 6, No. 2 Februari, Pp. 236–251, 2022.
N. A. Pradhana, "Sistem Pengenalan Jenis Kodok Berbasis Frame."
F. Puppe, Systematic Introduction To Expert Systems: Knowledge Representations And Problem-Solving Methods. Springer Science & Business Media, 2012.
S. Ayumida, M. Tabrani, F. Natalia, And K. A. Hariri, "Aplikasi Propas (Program Pengarsipan Surat) Pada Kantor Desa Cihambulu-Subang," J. Interkom J. Publ. Ilm. Bid. Teknol. Inf. Dan Komun., Vol. 14, No. 3, Pp. 102–109, 2019.
D. Lahay And S. Suleman, "Perancangan Sistem Informasi Pengelolaan Tagihan Iuran Pemasangan Jaringan Pada Pt. Molindo Media Persada Berbasis Android," In Semantech (Seminar Nasional Teknologi, Sains Dan Humaniora), 2019, Vol. 1, No. 1, Pp. 44–49.
T. S. Jaya, "Pengujian Aplikasi Dengan Metode Blackbox Testing Boundary Value Analysis (Studi Kasus: Kantor Digital Politeknik Negeri Lampung)," J. Inform. J. Pengemb. It, Vol. 3, No. 1, Pp. 45–48, 2018.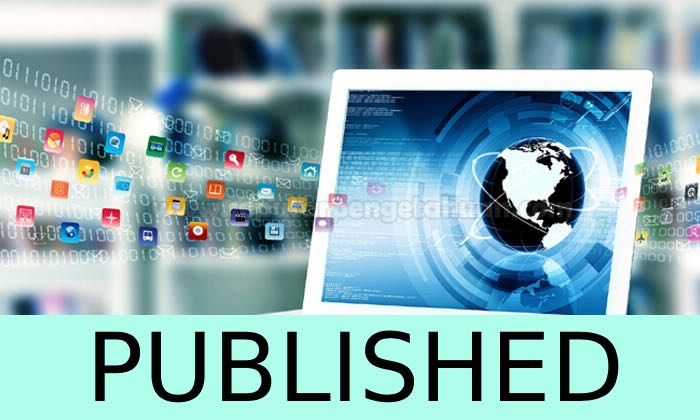 How to Cite
[1]
I. Sari, L. Trisnawati, and N. Silviana, "PENERAPAN SISTEM PAKAR BERBASIS FRAME UNTUK IDENTIFIKASI JENIS PADA RAS KUCING", rabit, vol. 8, no. 1, pp. 59-68, Jan. 2023.
This work is licensed under a Creative Commons Attribution-NonCommercial-ShareAlike 4.0 International License.
Please find the rights and licenses in RABIT : Jurnal Teknologi dan Sistem Informasi Univrab. By submitting the article/manuscript of the article, the author(s) accept this policy.
1. License
The non-commercial use of the article will be governed by the Creative Commons Attribution license as currently displayed on Creative Commons Attribution-NonCommercial-ShareAlike 4.0 International License.
2. Author's Warranties
The author warrants that the article is original, written by stated author(s), has not been published before, contains no unlawful statements, does not infringe the rights of others, is subject to copyright that is vested exclusively in the author and free of any third party rights, and that any necessary written permissions to quote from other sources have been obtained by the author(s).
3. User Rights
RABIT's spirit is to disseminate articles published are as free as possible. Under the Creative Commons license, RABIT permits users to copy, distribute, display, and perform the work for non-commercial purposes only. Users will also need to attribute authors and RABIT on distributing works in the journal.
4. Rights of Authors
Authors retain all their rights to the published works, such as (but not limited to) the following rights;
Copyright and other proprietary rights relating to the article, such as patent rights,
The right to use the substance of the article in own future works, including lectures and books,
The right to reproduce the article for own purposes,
The right to self-archive the article,
The right to enter into separate, additional contractual arrangements for the non-exclusive distribution of the article's published version (e.g., post it to an institutional repository or publish it in a book), with an acknowledgment of its initial publication in this journal (RABIT : Jurnal Teknologi dan Sistem Informasi Univrab).
5. Co-Authorship
If the article was jointly prepared by other authors, any authors submitting the manuscript warrants that he/she has been authorized by all co-authors to be agreed on this copyright and license notice (agreement) on their behalf, and agrees to inform his/her co-authors of the terms of this policy. RABIT will not be held liable for anything that may arise due to the author(s) internal dispute. RABIT will only communicate with the corresponding author.
6. Royalties
This agreement entitles the author to no royalties or other fees. To such extent as legally permissible, the author waives his or her right to collect royalties relative to the article in respect of any use of the article by RABIT.
7. Miscellaneous
RABIT will publish the article (or have it published) in the journal if the article's editorial process is successfully completed. RABIT's editors may modify the article to a style of punctuation, spelling, capitalization, referencing and usage that deems appropriate. The author acknowledges that the article may be published so that it will be publicly accessible and such access will be free of charge for the readers as mentioned in point 3.

PDF (Bahasa Indonesia)

Abstract views: 75

downloads: 86