IMPLEMENTASI ALGORITMA REGRESI LINEAR BERGANDA UNTUK MEMPREDIKSI PRODUKSI PADI DI KABUPATEN BANTUL
Ervan Triyanto

Informatika, Ilmu Komputer, Universitas Amikom Yogyakarta

Heri Sismoro

Informatika, Ilmu Komputer, Universitas Amikom Yogyakarta

Arif Dwi Laksito

Universitas Amikom Yogyakarta
Abstract
Sufficient and equitable food availability is one of the pillars of the realization of food security. Every year rice production in Bantul Regency is always changing. Multiple Linear Regression Method is a forecasting method that uses more than two factors that can influence the results so that it can find maximum results. With this method of Multiple Linear Regression, get the mean absolute deviation (MAD) 0.101 with training data from 2009 - 2017. Multiple linear regression equations obtained were Y = 8307,561443282 + 5,9294543706657x1 + 118,28063200866x2 + 175,71009241484x3.
Keywords:
Multiple linear regression, Prediction of rice production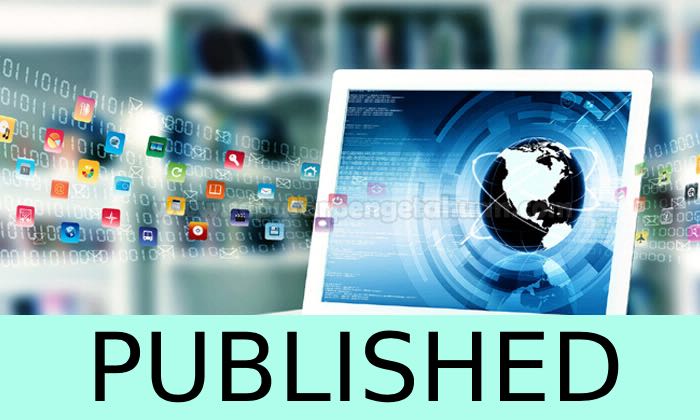 How to Cite
Triyanto, E., Sismoro, H., & Laksito, A. (2019). IMPLEMENTASI ALGORITMA REGRESI LINEAR BERGANDA UNTUK MEMPREDIKSI PRODUKSI PADI DI KABUPATEN BANTUL. Rabit : Jurnal Teknologi Dan Sistem Informasi Univrab, 4(2), 73-86. https://doi.org/10.36341/rabit.v4i2.666
1. Copyright of all journal manuscripts is held by the RABIT: Jurnal Teknologi dan Sistem Informasi Univrab
2. Formal legal provisions to access digital articles of electronic journal are subject to the provision of the Creative Commons Attribution-ShareAlike license (CC BY-NC-SA), which means that RABIT: Jurnal Teknologi dan Sistem Informasi Univrab is rightful to keep, transfer media/format, manage in the form of databases, maintain, and publish articles.
3. Published manuscripts both printed and electronic are open access for educational, research, and library purposes. Additionally, the editorial board is not responsible for any violations of copyright law.
licensed under a Creative Commons Attribution-ShareAlike 4.0 International License.

PDF (Bahasa Indonesia)

Abstract views: 871

downloads: 977