STUDI KOMPARASI FRAMEWORK NIST DAN ISO 27001 SEBAGAI STANDAR AUDIT DENGAN METODE DESKRIPTIF STUDI PUSTAKA
Hendi Sama

Universitas Internasional Batam

Licen Licen

Universitas Internasional Batam

Jodi Saputra Dermawan Saragi

Universitas Internasional Batam

Meiliverani Erline

Universitas Internasional Batam

Kelvin Kelvin

Universitas Internasional Batam

Yudi Hartanto

Universitas Internasional Batam

Jenry Winata

Universitas Internasional Batam

Melvy Devalia

Universitas Internasional Batam
Abstract
The rapid development of information technology has had various positive impacts on companies that implement it in order to achieve their vision, mission, and goals. However, the benefits of the development of information technology also carry various threats and risks of its use. One of the risks referred to is cyber attacks. There are various standard frameworks that can be used to audit/measure the level of cybersecurity security, including NIST and ISO 27001. The purpose of this study is to make a comparison of the cybersecurity framework standards NIST and ISO 27001 with descriptive literature study methods. The results of this study obtain the advantages and disadvantages of each standard framework.
Keywords:
NIST CSF, ISO 27001, Information Security, cyber security
References
E. Handoyo, "Analisis Tingkat Keamanan Informasi: Studi Komparasi Framework Cobit 5 Subdomain Manage Security Services (DSS05) dan NIST Sp 800 – 55," J. CoSciTech (Computer Sci. Inf. Technol., vol. 1, no. 2, pp. 76–83, 2020.
"Rekap Serangan Siber (Januari – April 2020) | bssn.go.id." .
"BSSN: Malware Trojan Dominasi Serangan Siber di 2020 - Tempo.co." .
"Laporan Tahunan 2019 PUSOPSKAMSINAS BSSN | bssn.go.id." .
A. Ključnikov, L. Mura, and D. Sklenár, "Information security management in smes: Factors of success," Entrep. Sustain. Issues, vol. 6, no. 4, pp. 2081–2094, 2019.
Department for Digital Culture Media and Sport, "Reino Unido Cyber Security 2018," Cyber Secur. Breaches Surv., no. 1, pp. 1–58, 2018.
M. G. Cains, L. Flora, D. Taber, Z. King, and D. S. Henshel, "Defining Cyber Security and Cyber Security Risk within a Multidisciplinary Context using Expert Elicitation," Risk Anal., 2021.
D. Sulistyowati, F. Handayani, and Y. Suryanto, "Comparative analysis and design of cybersecurity maturity assessment methodology using nist csf, cobit, iso/iec 27002 and pci dss," Int. J. Informatics Vis., vol. 4, no. 4, pp. 225–230, 2020.
A. Ramadhani, "Keamanan Informasi," Nusant. - J. Inf. Libr. Stud., vol. 1, no. 1, p. 39, 2018.
R. Hadianto and T. W. Purboyo, "A Survey Paper on Botnet Attacks and Defenses in Software Defined Networking," Int. J. Appl. Eng. Res., vol. 13, no. 1, pp. 483–489, 2018.
D. R. F. Dits Prasanti, "Penelitian Kepustakaan (Library Research) dalam Penelitian Pendidikan IPA," Pembentukan Anak Usia Dini keluarga, Sekolah, Dan Komunitas, vol. 2, no. 1, p. 15, 2018.
P. P. Roy, "A High-Level Comparison between the NIST Cyber Security Framework and the ISO 27001 Information Security Standard," 2020 Natl. Conf. Emerg. Trends Sustain. Technol. Eng. Appl. NCETSTEA 2020, vol. 53, pp. 27001–27003, 2020.
D. Rutanaji, S. S. Kusumawardani, W. W. Winarno, U. Gadjah, and J. Grafika, "ISO 27001 Sebagai Metode Alternatif Bagi Perancangan Tata Kelola Keamanan Informasi ( Sebuah Usulan Untuk Diterapkan di Arsip Nasional RI )," pp. 168–173, 2017.
P. Paradise, K. Kusrini, and A. Nasiri, "Audit Keamanan Aplikasi E-Cash Menggunakan ISO 27001," Creat. Inf. Technol. J., vol. 5, no. 4, p. 243, 2020.
M. B. Firmansyah, "Manajemen Keamanan Informasi di Perpustakaan Menggunakan Framework SNI ISO/IEC 27001," Media Pustak., vol. 25, no. 1, pp. 46–53, 2018.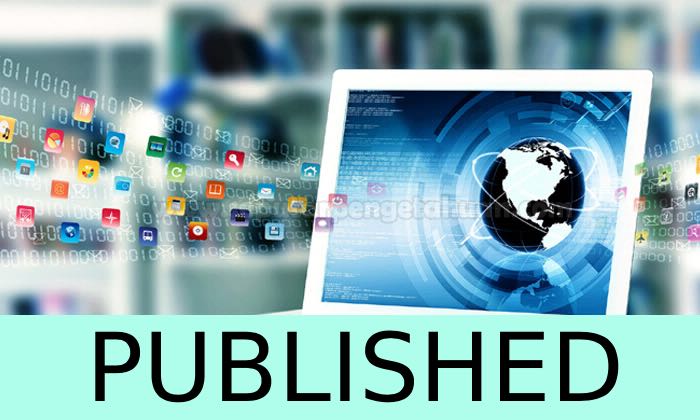 How to Cite
[1]
H. Sama, "STUDI KOMPARASI FRAMEWORK NIST DAN ISO 27001 SEBAGAI STANDAR AUDIT DENGAN METODE DESKRIPTIF STUDI PUSTAKA", rabit, vol. 6, no. 2, pp. 116-121, Jul. 2021.
This work is licensed under a Creative Commons Attribution-NonCommercial-ShareAlike 4.0 International License.
Please find the rights and licenses in RABIT : Jurnal Teknologi dan Sistem Informasi Univrab. By submitting the article/manuscript of the article, the author(s) accept this policy.
1. License
The non-commercial use of the article will be governed by the Creative Commons Attribution license as currently displayed on Creative Commons Attribution-NonCommercial-ShareAlike 4.0 International License.
2. Author's Warranties
The author warrants that the article is original, written by stated author(s), has not been published before, contains no unlawful statements, does not infringe the rights of others, is subject to copyright that is vested exclusively in the author and free of any third party rights, and that any necessary written permissions to quote from other sources have been obtained by the author(s).
3. User Rights
RABIT's spirit is to disseminate articles published are as free as possible. Under the Creative Commons license, RABIT permits users to copy, distribute, display, and perform the work for non-commercial purposes only. Users will also need to attribute authors and RABIT on distributing works in the journal.
4. Rights of Authors
Authors retain all their rights to the published works, such as (but not limited to) the following rights;
Copyright and other proprietary rights relating to the article, such as patent rights,
The right to use the substance of the article in own future works, including lectures and books,
The right to reproduce the article for own purposes,
The right to self-archive the article,
The right to enter into separate, additional contractual arrangements for the non-exclusive distribution of the article's published version (e.g., post it to an institutional repository or publish it in a book), with an acknowledgment of its initial publication in this journal (RABIT : Jurnal Teknologi dan Sistem Informasi Univrab).
5. Co-Authorship
If the article was jointly prepared by other authors, any authors submitting the manuscript warrants that he/she has been authorized by all co-authors to be agreed on this copyright and license notice (agreement) on their behalf, and agrees to inform his/her co-authors of the terms of this policy. RABIT will not be held liable for anything that may arise due to the author(s) internal dispute. RABIT will only communicate with the corresponding author.
6. Royalties
This agreement entitles the author to no royalties or other fees. To such extent as legally permissible, the author waives his or her right to collect royalties relative to the article in respect of any use of the article by RABIT.
7. Miscellaneous
RABIT will publish the article (or have it published) in the journal if the article's editorial process is successfully completed. RABIT's editors may modify the article to a style of punctuation, spelling, capitalization, referencing and usage that deems appropriate. The author acknowledges that the article may be published so that it will be publicly accessible and such access will be free of charge for the readers as mentioned in point 3.

PDF (Bahasa Indonesia)

Abstract views: 1755

downloads: 1560