PENERAPAN METODE K-MEANS CLUSTERING UNTUK MENENTUKAN STATUS GIZI BAIK DAN GIZI BURUK PADA BALITA (STUDI KASUS KABUPATEN ROKAN HULU)
Dona Dona

Universitas Pasir Pengarain

Mi'rajul Rifqi

Universitas Pasir Pengaraian
Abstract
Kekurangan gizi atau yang biasa disebut malnutrisi merupakan salah satu masalah kesehatan yang cukup sering menimpa balita-balita di Indonesia. Kepedulian orang tua dan aparat desa (dalam hal ini petugas Pusat Pelayanan Kesehatan Masyarakat – PUSKESMAS) untuk memantau gizi balita sangat diperlukan. Penelitian yang dilakukan mencoba untuk melakukan pengelompokan 15 balita di Kab. Rokan Hulu kedalam 2 cluster status gizi. Pengelompokan status gizi balita di Kab. Rokan Hulu menggunakan metode K-Means dilakukan melalui beberapa tahapan yaitu : penentuan tujuan bisnis, pengumpulan data 15 balita di Kab. Rokan Hulu, pengelompokan status gizi balita ke dalam 2 cluster yaitu cluster 1 - gizi baik; cluster 2 -Gizi Baik, pengelompokan status gizi balita menggunakan algoritma K-Means, dan yang terakhir melakukan pengujian dengan membandingkan hasil pengelompokan algoritma K-means dan Rapid Miner.
Kata kunci : Data Mining , Clustering , K -Means
Keywords:
Data Mining, Clustering, K-Means
References
E. N. Wahyudi, A. Jananto, and Narwati, "Analisa Profil Data Mahasiswa Baru terhadap Program Studi yang dipilih di Perguruan Tinggi Swasta Jawa Tengah dengan Menggunakan Teknik Data Mining," J. Teknol. Inf. Din., vol. 16, no. 1, pp. 29–43, 2011.
A. Prajana, "Aplikasi Data Mining Untuk Perbandingan Manajemen Laba Terhadap Tingkat Resiko Investasi Pada Perusahaan Perbankan Di Indonesia Stock Exchange," Int. J. Nat. Sci. Eng., vol. 1, no. 1, p. 28, 2017, doi: 10.23887/ijnse.v1i1.12437.
F. Nasari and S. Darma, "Seminar Nasional Teknologi Informasi dan Multimedia 2015 Penerapan K-Means Clustering Pada Data Penerimaan Mahasiswa Baru (Studi Kasus : Universitas Potensi Utama)," pp. 6–8, 2015.
D. D. C. Nugraha, Z. Naimah, M. Fahmi, and N. Setiani, "Klasterisasi Judul Buku dengan Menggunakan Metode K-Means," Semin. Nas. Apl. Teknol. Inf. Yogyakarta, vol. 21, no. 1, pp. 1907–5022, 2014.
E. Muningsih and S. Kiswati, "Penerapan Metode K-Means Untuk Clustering Produk Online Shop Dalam Penentuan Stok Barang," J. Bianglala Inform., vol. 3, no. 1, pp. 10–17, 2015.
B. M. Metisen and H. L. Sari, "Analisis clustering menggunakan metode K-Means dalam pengelompokkan penjualan produk pada Swalayan Fadhila," J. Media Infotama, vol. 11, no. 2, pp. 110–118, 2015.
Asroni and R. Adrian, "Penerapan Metode K-Means Untuk Clustering Mahasiswa Berdasarkan Nilai Akademik Dengan Weka Interface Studi Kasus Pada Jurusan Teknik Informatika UMM Magelang," Semesta Tek., vol. 18, no. 1, pp. 76–82, 2016, doi: 10.18196/st.v18i1.708.
D. Puspitasari, C. Rahmad, and M. Astiningrum, "Normalisasi Tabel Pada Basisdata Relasional," J. Pros. SENTIA | ISSN 2085-2347, vol. 8, no. 1, pp. 340–345, 2016.
G. Triyono, "Pertimbangan Melakukan Denormalisasi Pada Model Basis Data Relasi," J. Telemat. MKOM | ISSN 2085-725X, vol. 3, no. 2, pp. 19–25, 2016.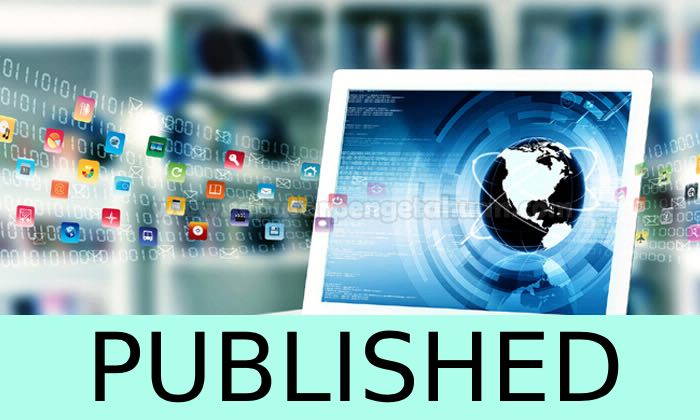 How to Cite
[1]
D. Dona and M. Rifqi, "PENERAPAN METODE K-MEANS CLUSTERING UNTUK MENENTUKAN STATUS GIZI BAIK DAN GIZI BURUK PADA BALITA (STUDI KASUS KABUPATEN ROKAN HULU)", rabit, vol. 7, no. 2, pp. 179-191, Jul. 2022.
This work is licensed under a Creative Commons Attribution-NonCommercial-ShareAlike 4.0 International License.
Please find the rights and licenses in RABIT : Jurnal Teknologi dan Sistem Informasi Univrab. By submitting the article/manuscript of the article, the author(s) accept this policy.
1. License
The non-commercial use of the article will be governed by the Creative Commons Attribution license as currently displayed on Creative Commons Attribution-NonCommercial-ShareAlike 4.0 International License.
2. Author's Warranties
The author warrants that the article is original, written by stated author(s), has not been published before, contains no unlawful statements, does not infringe the rights of others, is subject to copyright that is vested exclusively in the author and free of any third party rights, and that any necessary written permissions to quote from other sources have been obtained by the author(s).
3. User Rights
RABIT's spirit is to disseminate articles published are as free as possible. Under the Creative Commons license, RABIT permits users to copy, distribute, display, and perform the work for non-commercial purposes only. Users will also need to attribute authors and RABIT on distributing works in the journal.
4. Rights of Authors
Authors retain all their rights to the published works, such as (but not limited to) the following rights;
Copyright and other proprietary rights relating to the article, such as patent rights,
The right to use the substance of the article in own future works, including lectures and books,
The right to reproduce the article for own purposes,
The right to self-archive the article,
The right to enter into separate, additional contractual arrangements for the non-exclusive distribution of the article's published version (e.g., post it to an institutional repository or publish it in a book), with an acknowledgment of its initial publication in this journal (RABIT : Jurnal Teknologi dan Sistem Informasi Univrab).
5. Co-Authorship
If the article was jointly prepared by other authors, any authors submitting the manuscript warrants that he/she has been authorized by all co-authors to be agreed on this copyright and license notice (agreement) on their behalf, and agrees to inform his/her co-authors of the terms of this policy. RABIT will not be held liable for anything that may arise due to the author(s) internal dispute. RABIT will only communicate with the corresponding author.
6. Royalties
This agreement entitles the author to no royalties or other fees. To such extent as legally permissible, the author waives his or her right to collect royalties relative to the article in respect of any use of the article by RABIT.
7. Miscellaneous
RABIT will publish the article (or have it published) in the journal if the article's editorial process is successfully completed. RABIT's editors may modify the article to a style of punctuation, spelling, capitalization, referencing and usage that deems appropriate. The author acknowledges that the article may be published so that it will be publicly accessible and such access will be free of charge for the readers as mentioned in point 3.

PDF (Bahasa Indonesia)

Abstract views: 461

downloads: 375