Aplikasi Informasi Pelaporan Dan Penemuan Barang Tertinggal Berbasis Android (Studi Kasus: Pt Kereta Commuter Indonesia)
Muhamad Ridwan Shobari

universitas mercubuana

Fajar Masya

Universitas Mercubuana
Abstract
In carrying out the process of reporting and finding items left behind at PT Kereta Commuter Indonesia, the mechanism is still using making a loss letter. When the Passenger wants to know the items left behind are reported to the station clerk, then he must contact the passanger officer and fill in the loss form, then from the passanger service, coordinate via mobile phone to find out the item's position. The method used in the analysis is the PIECES application method, the development method used is the waterfall method but only to the needs analysis and system design while the data collection methods used in this study are literature studies, observations and interviews. The results of this study are android-based applications that can be used by PT Kereta Commuter Indonesia, Passanger Service Officers in reporting and finding leftovers, the value of paper writing into storage in the database.
Keywords:
Pelaporan, Penemuan, Pemberitahuan informasi
References
Angela malau, "Arsitektur system informasi menggunakan togaf: strategi peningkatan keamanan pada perusahaan jasa pengiriman," E-journal sistem informasi., vol 11, no1, 2019.
Handrie Noripson, Budiyarti, "Aplikasi manajemen pemeliharaan produk perangkat lunak," Journal scientific and applied informatics., vol 1, 2018.
Arbi Juniar Setiawan, Ucuk Darusalam, dan Septi Andryana, "Rekayasa perangkat lunak aplikasi keputusan multi kriteria dengan algoritma Analytic Network Process berbasis android," JSI., vol 14, 2018.
Denti Denita Putri, "Pengembangan learning management system menggunakan framework codeigniter dan angularjs di PT. XYZ," Jurnal Sistem Informasi (Journal of Information System)., vol 14, 2018.
Harry Purnomo dan Nani K. Tachjar, "Aplikasi administrative surat menyurat menggunakan metodologi pemodelan berbasis objek," Jurnal Sistem Informasi (Journal of Information System)., vol 10, 2014.
Mohamad Tri Wicaksono dan Benny Ranti, "Kajian profilsasi asset informasi menggunakan information asset profiling dan kuantifikasi nilai ekonomisnya berdasarkan analisis risiko pada industry rumah sakit," Jurnal Sistem Informasi (Journal of Information System)., vol 7, 2011.
Miftahul Maulana dan Dana Indra, "Perancangan strategis system informasi: studi kasus direktorat jendral penyelenggaraan haji dan umroh departemen agama ri," Jurnal Sistem Informasi (Journal of Information System)., vol 7, 2011.
Muh. Abdur Rohman, Beta Noranita, dan Andi Wibowo, "Pembangunan prototype system informasi administrasi kependudukan berbasis data terdistribusi," Jurnal Sistem Informasi (Journal of Information System)., vol 6, 2010.
Fajar Masya, "Sistem pelayanan pengaduan masyarakat pada divisi humas polri berbasis web," International Journal of Computer Science and Mobile Computing,, vol 7, 2012.
Fajar Masya, "Aplikasi system inspeksi bus berbasis web pada terminal bus pulogebang," Juss (Jurnal Sains Dan Sistem Informasi)., vol 1, 2018.
A. Supriyatna dan V. Maria, "Analisis Tingkat Kepuasan Pengguna dan Tingkat Kepentingan Penerapan Sistem Informasi DJP Online dengan Kerangka Pieces," Khazanah Informatika, 211jurnal Teknologi & Manajemen Informatika VOL.4 NO.2 2018 Jurnal Teknologi & Manajemen Informatikavol., Volume 3, p. 1, 2017.
Budi Prasetyo, "Perancangan dan Pembuatan Sistem Informasi Gudang (Studi Kasus : PT. PLN (Persero)," Ejournal.ikado., vol 4, 2015.
Dadi Rosadi, Feby Oktarisa Andriawan, "Aplikasi Sistem Informasi Pencarian Tempat Kos Di Kota Bandung Berbasis Android," Jurnal computech & bisnis., vol 10, 2016.
Bachti, "Seberapa besar pengaruh penggunaan tabloid Kontak terhadap pemenuhan kebutuhan infromasi karyawan di PT. Kereta Api Indonesia (persero) Daerah Operasi 1 Jakarta?", vol 5, 2015.
Ryan Muhamad, "Definisi, jenis-jenis, dan ciri-ciri laporan," 2013.
Parta Setiawan, "Pengertian informasi," 2020.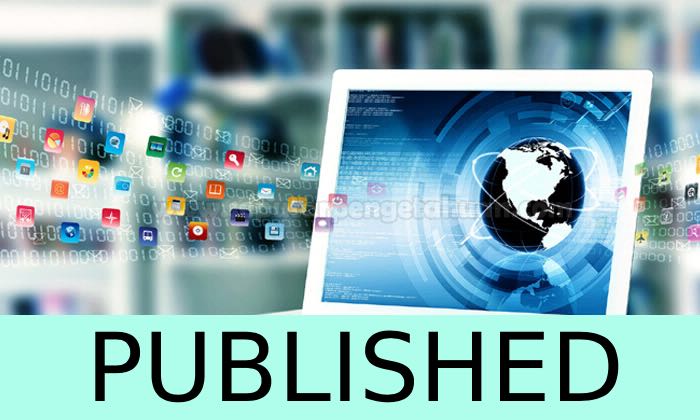 How to Cite
[1]
M. Shobari and F. Masya, "Aplikasi Informasi Pelaporan Dan Penemuan Barang Tertinggal Berbasis Android (Studi Kasus: Pt Kereta Commuter Indonesia)", rabit, vol. 5, no. 2, pp. 86-96, Jul. 2020.
This work is licensed under a Creative Commons Attribution-NonCommercial-ShareAlike 4.0 International License.
Please find the rights and licenses in RABIT : Jurnal Teknologi dan Sistem Informasi Univrab. By submitting the article/manuscript of the article, the author(s) accept this policy.
1. License
The non-commercial use of the article will be governed by the Creative Commons Attribution license as currently displayed on Creative Commons Attribution-NonCommercial-ShareAlike 4.0 International License.
2. Author's Warranties
The author warrants that the article is original, written by stated author(s), has not been published before, contains no unlawful statements, does not infringe the rights of others, is subject to copyright that is vested exclusively in the author and free of any third party rights, and that any necessary written permissions to quote from other sources have been obtained by the author(s).
3. User Rights
RABIT's spirit is to disseminate articles published are as free as possible. Under the Creative Commons license, RABIT permits users to copy, distribute, display, and perform the work for non-commercial purposes only. Users will also need to attribute authors and RABIT on distributing works in the journal.
4. Rights of Authors
Authors retain all their rights to the published works, such as (but not limited to) the following rights;
Copyright and other proprietary rights relating to the article, such as patent rights,
The right to use the substance of the article in own future works, including lectures and books,
The right to reproduce the article for own purposes,
The right to self-archive the article,
The right to enter into separate, additional contractual arrangements for the non-exclusive distribution of the article's published version (e.g., post it to an institutional repository or publish it in a book), with an acknowledgment of its initial publication in this journal (RABIT : Jurnal Teknologi dan Sistem Informasi Univrab).
5. Co-Authorship
If the article was jointly prepared by other authors, any authors submitting the manuscript warrants that he/she has been authorized by all co-authors to be agreed on this copyright and license notice (agreement) on their behalf, and agrees to inform his/her co-authors of the terms of this policy. RABIT will not be held liable for anything that may arise due to the author(s) internal dispute. RABIT will only communicate with the corresponding author.
6. Royalties
This agreement entitles the author to no royalties or other fees. To such extent as legally permissible, the author waives his or her right to collect royalties relative to the article in respect of any use of the article by RABIT.
7. Miscellaneous
RABIT will publish the article (or have it published) in the journal if the article's editorial process is successfully completed. RABIT's editors may modify the article to a style of punctuation, spelling, capitalization, referencing and usage that deems appropriate. The author acknowledges that the article may be published so that it will be publicly accessible and such access will be free of charge for the readers as mentioned in point 3.

PDF (Bahasa Indonesia)

Abstract views: 455

downloads: 408