ANALISA BANDWIDTH MENGGUNAKAN METODE ANTRIAN Per Connection Queue
Sukri, Jumiati

Universitas Abdurrab
Abstract
Jaringan internet yang ada saat ini dibeberapa tempat seperti warnet (warung internet), sering kali terjadi adanya dominasi bandwidth antar client yang diakibatkan salah satu atau beberapa client melakukan download sehingga akan mengganggu client lain. Untuk mengatasi permasalahan dominasi bandwidth antar client yang terjadi, maka dilakukanlah pembagian bandwidth. Dengan memanfaatkan router network, administrator jaringan dapat dengan mudah melakukan manajemen bandwidth terhadap komputer client yang terhubung dalam jaringan. Teknologi yang digunakan untuk mengimplementasikannya didasarkan pada pendekatan yang disebut QoS (Quality of Service) dan disesuaikan dengan standar TIPHON. Cara kerjanya yaitu dengan mengidentifikasi lewat lalu lintas data yang melalui jaringan, kemudian menerapkan kebijakan QoS yang digunakan untuk melindungi dan memprioritaskannya. Tujuan yang hendak dicapai oleh penulis adalah menyeimbangkan alokasi bandwidth sesuai untuk kebutuhan user, menerapkan aturan antrian pada lalu lintas data agar tidak terjadi antrian. Metode antrian yang digunakan dalam penelitian ini yaitu menggunakan metode Per Connection Queue dan winbox sebagai software untuk remote router.
Keywords:
Bandwidth, PCQ, Simple Queue, Queue Tree, Quality O f Service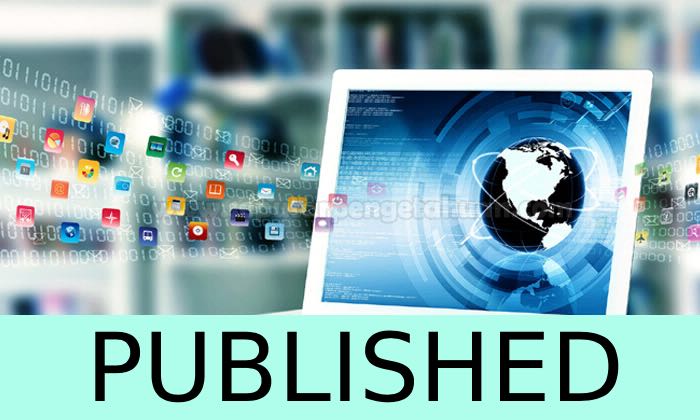 How to Cite
Jumiati, S. (2017). ANALISA BANDWIDTH MENGGUNAKAN METODE ANTRIAN Per Connection Queue. Rabit : Jurnal Teknologi Dan Sistem Informasi Univrab, 2(2), 136-151. https://doi.org/10.36341/rabit.v2i2.213
1. Copyright of all journal manuscripts is held by the RABIT: Jurnal Teknologi dan Sistem Informasi Univrab
2. Formal legal provisions to access digital articles of electronic journal are subject to the provision of the Creative Commons Attribution-ShareAlike license (CC BY-NC-SA), which means that RABIT: Jurnal Teknologi dan Sistem Informasi Univrab is rightful to keep, transfer media/format, manage in the form of databases, maintain, and publish articles.
3. Published manuscripts both printed and electronic are open access for educational, research, and library purposes. Additionally, the editorial board is not responsible for any violations of copyright law.
licensed under a Creative Commons Attribution-ShareAlike 4.0 International License.

PDF (Bahasa Indonesia)

Abstract views: 472

downloads: 1909