SISTEM PAKAR KONSELING DAN PSIKOTERAPI MASALAH KEPRIBADIAN DRAMATIK MENGGUNAKAN METODE FORWARD CHAINING BERBASIS WEB
januardi nasir

Dosen Universitas Putera Batam

Jahro Jahro

Program Studi Teknik Informatika, Fakultas Teknik, Universitas Putera Batam
Abstract
Diagnosa terjadinya masalah kepribadian dramatik pada seseorang yang didasarkan pada bentuk perilaku, mood, sosial interaksi, impulsif, dapat menjadi suatu hal yang kontroversial dan merugikan diri sendiri. Rendahnya fungsi interaksi sosial dilingkungan kerja, ikut memperburuk kondisi dan suasana emosi dengan cara mendramatisir, menyimpan erat, mengulang atau mengingat kembali suasana hati. Untuk membantu masyarakat yang menderita masalah kepribadian dramatik diperlukan alat bantu berbasis komputerisasi berupa Sistem Pakar yang dirancang dalam suatu program komputer untuk menentukan nilai ketidak pastian tersebut dan mempunyai kemampuan seperti seorang dokter. Sistem pakar ini menggunakan bahasa programan PHP dan MySQL sebagai basis datannya dengan metode forward chaining yang berbasis web dengan cara konsultasi dapat menjawab setiap pertanyaan dengan ya atau tidak, guna untuk mengetahui informasi mengenai gejala-gejala serta masalah kepribadian dramatik yang ada dan solusinya terapi untuk gejala tersebut.
Keywords:
Diagnosa Masalah Kepribadian Dramatik, Sistem Pakar, Forward chaining, Web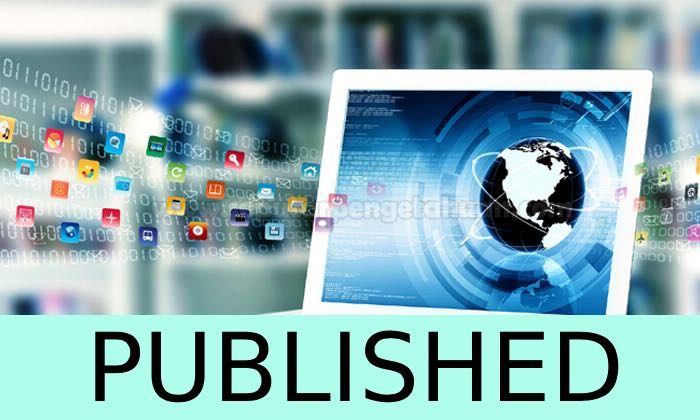 How to Cite
nasir, januardi, & Jahro, J. (2018). SISTEM PAKAR KONSELING DAN PSIKOTERAPI MASALAH KEPRIBADIAN DRAMATIK MENGGUNAKAN METODE FORWARD CHAINING BERBASIS WEB. Rabit : Jurnal Teknologi Dan Sistem Informasi Univrab, 3(1), 35-46. https://doi.org/10.36341/rabit.v3i1.225
1. Copyright of all journal manuscripts is held by the RABIT: Jurnal Teknologi dan Sistem Informasi Univrab
2. Formal legal provisions to access digital articles of electronic journal are subject to the provision of the Creative Commons Attribution-ShareAlike license (CC BY-NC-SA), which means that RABIT: Jurnal Teknologi dan Sistem Informasi Univrab is rightful to keep, transfer media/format, manage in the form of databases, maintain, and publish articles.
3. Published manuscripts both printed and electronic are open access for educational, research, and library purposes. Additionally, the editorial board is not responsible for any violations of copyright law.
licensed under a Creative Commons Attribution-ShareAlike 4.0 International License.

PDF (Bahasa Indonesia)

Abstract views: 1137

downloads: 1066