KAJIAN KOTA LAYAK HUNI DI KOTA PEKANBARU
Muhamad Iqbal Hisyam

Universitas Islam Riau

Febby Asteriani

UIR

Muhammad Sofwan

Universitas Islam Riau

Ade Wahyudi

Universitas Islam Riau
Abstract
A livable city is a development idea that focuses on the escalation of quality of life and conflict management by integrating the value of amenities and economic viability in urban design. A study conducted by the Indonesia Association of Planners said Pekanbaru City was one the unlivable city in Indonesia in 2017, or it only achieved 57,8% and was in sixth place. This research aims to analyze the components of a livable city and provide a strategy to develop a livable city in Pekanbaru. There are 29 criteria will be examined, and in-depth interviews with experts who completely know about the livable city concepts. The analytical hierarchy process is applied to analyze the livable city components and provide the optimum strategy to enhance the livable city level. The result showed that the livable city index had improved by 60% since 2017 or increased by 2,2% over the past three years. However, the important indicators that need to be raised were cleanliness (40%), economic (46%), pedestrians (44%), and accessibility (46%). Meanwhile, urban revitalization, maintenance of public facilities, open space, security and social, economic facilities, and sanitation management have become a major focus to make Pekanbaru a livable city.
Keywords:
AHP, Livable, Strategy
References
A. Makalalag, P. H. Gosal, and P. Hanny, "Kajian Kota Kotamobagu Menuju Kota Layak Huni (Livable City)," Spasial, vol. 6, no. 2, pp. 199–210, 2019.
R. Rachmatullah, T. Endaryanto, and M. I. Affandi, "Pengarusutamaan Sustainable Development Goals (SDGS) Program Pengentasan Kemiskinan di Kota Pagar Alam," Tataloka, vol. 23, no. 2, pp. 239–251, 2021, doi: 10.14710/tataloka.23.2.239-251.
D. I. et al. Darise, "Kajian Kota Manado Sebagai Kota Layak Huni Berdasarkan Kriteria (Iap) Ikatan Ahli Perencanaan," Spasial, vol. 1, no. 1, pp. 131–140, 2015.
B. S. D. Banteng, "Menuju Kota Layak Huni dan Berkelanjutan Studi Kasus Kota Gorontalo," Semin. Nas. Sains dan Teknol. 2015, no. 17 November, pp. 1–7, 2015, [Online]. Available: jurnal.ftumj.ac.id/index.php/semnastek.
A. E. Munthafa, H. Mubarok, J. Teknik, and I. Universitas, "Application of the Analytical Hierarchy Process Method in the Decision Support System for Determining Outstanding Students," J. Siliwangi, vol. 3, no. 2, pp. 192–201, 2017.
T. L. Saaty, "Decision making with the Analytical Hierarchy process". International Journal services science vol. 1, no 1. 2008.
Most Livable City Index 2017, Ikatan
Ahli Perencana, 2017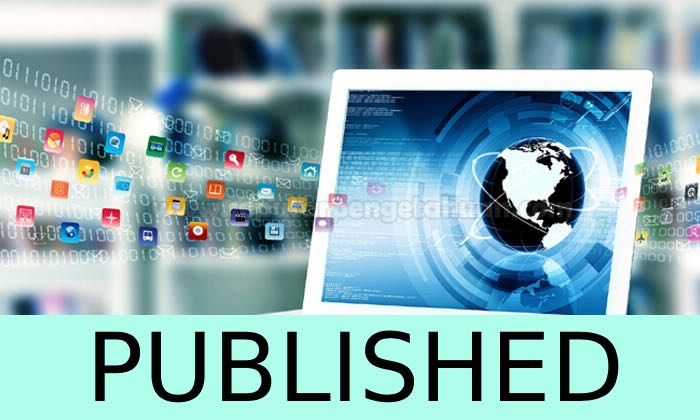 How to Cite
[1]
M. Hisyam, F. Asteriani, M. Sofwan, and A. Wahyudi, "KAJIAN KOTA LAYAK HUNI DI KOTA PEKANBARU", rabit, vol. 8, no. 1, pp. 26-34, Jan. 2023.
This work is licensed under a Creative Commons Attribution-NonCommercial-ShareAlike 4.0 International License.
Please find the rights and licenses in RABIT : Jurnal Teknologi dan Sistem Informasi Univrab. By submitting the article/manuscript of the article, the author(s) accept this policy.
1. License
The non-commercial use of the article will be governed by the Creative Commons Attribution license as currently displayed on Creative Commons Attribution-NonCommercial-ShareAlike 4.0 International License.
2. Author's Warranties
The author warrants that the article is original, written by stated author(s), has not been published before, contains no unlawful statements, does not infringe the rights of others, is subject to copyright that is vested exclusively in the author and free of any third party rights, and that any necessary written permissions to quote from other sources have been obtained by the author(s).
3. User Rights
RABIT's spirit is to disseminate articles published are as free as possible. Under the Creative Commons license, RABIT permits users to copy, distribute, display, and perform the work for non-commercial purposes only. Users will also need to attribute authors and RABIT on distributing works in the journal.
4. Rights of Authors
Authors retain all their rights to the published works, such as (but not limited to) the following rights;
Copyright and other proprietary rights relating to the article, such as patent rights,
The right to use the substance of the article in own future works, including lectures and books,
The right to reproduce the article for own purposes,
The right to self-archive the article,
The right to enter into separate, additional contractual arrangements for the non-exclusive distribution of the article's published version (e.g., post it to an institutional repository or publish it in a book), with an acknowledgment of its initial publication in this journal (RABIT : Jurnal Teknologi dan Sistem Informasi Univrab).
5. Co-Authorship
If the article was jointly prepared by other authors, any authors submitting the manuscript warrants that he/she has been authorized by all co-authors to be agreed on this copyright and license notice (agreement) on their behalf, and agrees to inform his/her co-authors of the terms of this policy. RABIT will not be held liable for anything that may arise due to the author(s) internal dispute. RABIT will only communicate with the corresponding author.
6. Royalties
This agreement entitles the author to no royalties or other fees. To such extent as legally permissible, the author waives his or her right to collect royalties relative to the article in respect of any use of the article by RABIT.
7. Miscellaneous
RABIT will publish the article (or have it published) in the journal if the article's editorial process is successfully completed. RABIT's editors may modify the article to a style of punctuation, spelling, capitalization, referencing and usage that deems appropriate. The author acknowledges that the article may be published so that it will be publicly accessible and such access will be free of charge for the readers as mentioned in point 3.

PDF (Bahasa Indonesia)

Abstract views: 107

downloads: 106