SISTEM INFORMASI PENJUALAN ONLINE PADA PT. SR12 HERBAL PERKASA DISTRIBUTOR UTAMA BEKASI
Rani Herdiyanti

Universitas Adhirajasa Reswara Sanjaya
Abstract
SR12 Herbal Perkasa Main Distributor Bekasi is a business engaged in the field of beauty. Having an average turnover of 120 million per month, the management of online sales which are operated through Microsoft Excel is not optimal so that several obstacles are found in the running business processes. For example, forgetting to record customer orders, late processing orders via Whatsapp, typing in wrong addresses and goods which result in wrong shipments. Thus, it's necessary to have an information system to assist the running of business processes within the company. The research method used is SDLC. The author uses the PHP programming language, Bootstrap framework, MySQL database server, and Sublime text editor software. This information system can facilitate the process of online sales transactions because customers can access and make purchases in real time, reports are generated more accurately so that sales records become more organized, effective and efficient.
Keywords:
Selling, Information System, Waterfall
References
F. Febrinastri, "Hingga Juli 2022, Industri Kosmetik Meningkat 83% dan Didominasi UKM," 2022, [Online]. Available: https://www.suara.com/pressrelease/2022/09/13/105011/hingga-juli-2022-industri-kosmetik-meningkat-83-dan-didominasi-ukm
O. Endarwati, "Gila Pandemi Bikin Orang Suka Dandan, Buktinya Penjualan Produk Kosmetik Online Melonjak," 2020, [Online]. Available: https://ekbis.sindonews.com/read/243320/34/gila-pandemi-bikin-orang-suka-dandan-buktinya-penjualan-produk-kosmetik-online-melonjak-1606183866
L. Krishnan, "Spreadsheet, Daya Tarik serta Kekurangannya, dan Mengapa ini Saatnya untuk Beralih," 2021. https://www.pointstar-consulting.com/id/blog/spreadsheet-daya-tarik-serta-kekurangannya-dan-mengapa-ini-saatnya-untuk-beralih
H. Agustin, "Sistem Informasi Manajemen Menurut Prespektif Islam," J. Tabarru' Islam. Bank. Financ., vol. 1, no. 1, pp. 63–70, 2018, doi: 10.25299/jtb.2018.vol1(1).2045.
Y. Heriyanto, "Perancangan Sistem Informasi Rental Mobil Berbasis Web Pada PT.APM Rent Car," J. Intra-Tech, vol. 2, no. 2, pp. 64–77, 2018.
G. Farell, H. K. Saputra, and I. Novid, "Rancang Bangun Sistem Informasi Pengarsipan Surat Menyurat (Studi Kasus Fakultas Teknik Unp)," J. Teknol. Inf. dan Pendidik., vol. 11, no. 2, pp. 56–62, 2018.
D. Karmila and D. Rusda, "E-marketplace penjualan dan pemasaran barang furniture pada toko mebel menggunakan php dan mysql server," J. Penelit. Dosen Fikom, vol. 10, no. 1, 2019.
A. Surya and I. Hasibuan, "pengaruh sistem informasi pemasaran terhadap volume penjualan pada pt . Ids medical system indonesia cabang medan oleh : abstrak the influence of marketing information systems on sales volume in pt . Ids medical systems indonesia cabang medan pendahuluan," vol. 10, no. 2, pp. 456–476, 2020.
M. I. Sa'ad, Otodidak Web Programming: Membuat Website Edutainment. Jakarta: PT Elex Media Komputindo, 2020. [Online]. Available: https://books.google.co.id/books?id=I73NDwAAQBAJ&pg=PA3&dq=website+menurut&hl=jv&sa=X&ved=2ahUKEwjqzuur6dH6AhWq0XMBHUtxDogQ6AF6BAgFEAI#v=onepage&q=website menurut&f=false
P. Mauliana, R. Firmansyah, and A. Sutardi, "Perancangan Sistem I Nformasi Panti Asuhan ' E - Panti ' Berbasis Web," pp. 62–71.
A. Suryadi and Y. S. Zulaikhah, "Rancang Bangun Sistem Pengelolaan Arsip Surat Berbasis Web Menggunakan Metode Waterfall," J. Khatulistiwa Inform., vol. 7, no. 1, pp. 13–21, 2019, doi: 10.31294/jki.v7i1.5738.
I. F. Anshori, S. A. Kaffah, N. Supa, and R. Setiawan, "Perancangan Game Edukasi Pengenalan Bahasa Pemrograman Menggunakan Construct 2 Pemrograman komputer untuk anak-anak akhir – akhir ini telah menjadi semakin populer . Orang tua sangat terpikat dengan gagasan bahwa anak- anak mereka belajar koding , dengan," vol. 5, no. 2, pp. 275–286, 2022.
U. Rusmawan, Teknik Penulisan Tugas Akhir dan Skripsi Pemrograman. Elex Media Komputindo, 2019. [Online]. Available: https://books.google.co.id/books?id=3cSZDwAAQBAJ&lpg=PA89&dq=tahap waterfall&pg=PA89#v=onepage&q=tahap waterfall&f=false
R. Usman and S. Susanti, "Sistem Informasi Penjualan Furniture Berbasis Website Pada Cv Sinar Terang," vol. 2, no. 1, 2021.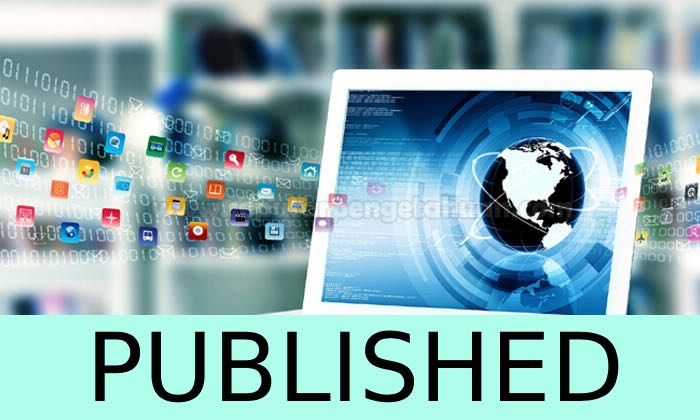 How to Cite
[1]
R. Herdiyanti, "SISTEM INFORMASI PENJUALAN ONLINE PADA PT. SR12 HERBAL PERKASA DISTRIBUTOR UTAMA BEKASI", rabit, vol. 8, no. 1, pp. 35-46, Jan. 2023.
This work is licensed under a Creative Commons Attribution-NonCommercial-ShareAlike 4.0 International License.
Please find the rights and licenses in RABIT : Jurnal Teknologi dan Sistem Informasi Univrab. By submitting the article/manuscript of the article, the author(s) accept this policy.
1. License
The non-commercial use of the article will be governed by the Creative Commons Attribution license as currently displayed on Creative Commons Attribution-NonCommercial-ShareAlike 4.0 International License.
2. Author's Warranties
The author warrants that the article is original, written by stated author(s), has not been published before, contains no unlawful statements, does not infringe the rights of others, is subject to copyright that is vested exclusively in the author and free of any third party rights, and that any necessary written permissions to quote from other sources have been obtained by the author(s).
3. User Rights
RABIT's spirit is to disseminate articles published are as free as possible. Under the Creative Commons license, RABIT permits users to copy, distribute, display, and perform the work for non-commercial purposes only. Users will also need to attribute authors and RABIT on distributing works in the journal.
4. Rights of Authors
Authors retain all their rights to the published works, such as (but not limited to) the following rights;
Copyright and other proprietary rights relating to the article, such as patent rights,
The right to use the substance of the article in own future works, including lectures and books,
The right to reproduce the article for own purposes,
The right to self-archive the article,
The right to enter into separate, additional contractual arrangements for the non-exclusive distribution of the article's published version (e.g., post it to an institutional repository or publish it in a book), with an acknowledgment of its initial publication in this journal (RABIT : Jurnal Teknologi dan Sistem Informasi Univrab).
5. Co-Authorship
If the article was jointly prepared by other authors, any authors submitting the manuscript warrants that he/she has been authorized by all co-authors to be agreed on this copyright and license notice (agreement) on their behalf, and agrees to inform his/her co-authors of the terms of this policy. RABIT will not be held liable for anything that may arise due to the author(s) internal dispute. RABIT will only communicate with the corresponding author.
6. Royalties
This agreement entitles the author to no royalties or other fees. To such extent as legally permissible, the author waives his or her right to collect royalties relative to the article in respect of any use of the article by RABIT.
7. Miscellaneous
RABIT will publish the article (or have it published) in the journal if the article's editorial process is successfully completed. RABIT's editors may modify the article to a style of punctuation, spelling, capitalization, referencing and usage that deems appropriate. The author acknowledges that the article may be published so that it will be publicly accessible and such access will be free of charge for the readers as mentioned in point 3.

PDF (Bahasa Indonesia)

Abstract views: 96

downloads: 95