BUKU BERGAMBAR SEBAGAI MEDIA PEMBELAJARAN KISAH SAHABAT NABI DENGAN PEMANFAATAN AUGMENTED REALITY
Pratama Benny Herlandy

Pendidikan Informatika Universitas Muhammadiyah Riau

Rhoma doni

Teknik Informatika Universitas Muhammadiyah Riau

Harun Mukhtar

Teknik Informatika Universitas Muhammadiyah Riau
Abstract
Pada awal tahun 2014, sebuah survey penggunaan smartphone dan tablet oleh anak-anak telah dilakukan oleh theAsianParent Insight bersama Samsung Kidstime di Asia Tenggara. Sebanyak 2.714 orang tua beserta 3.917 orang anak berusia 3-8 tahun telah menjadi responden survey ini. 85% orang tua mengharapkan anaknya untuk menggunakan smartphone untuk aplikasi pendidikan, namun 72% anak usia dini lebih memilih bermain game. Metode NFT merupakan penggabungan dari beberapa metode seperti SIFT dan Ferns yang terdapat pada SDK Vuforia SDK untuk mengembangkan aplikasi dengan teknologi augmented reality. Dengan menerapan teknologi augmented reality pada buku cerita bergambar ini, diharapkan buku dapat menigkatkan kualitas pendidikan. Dari hasil pengujian Black Box, aplikasi ARBook ini dapat menjalankan setiap fungsi-fungsinya dengan baik.
Keywords:
Pendidikan, Augmented Reality, NFT, SIFT, Ferns, Buku Cerita Bergambar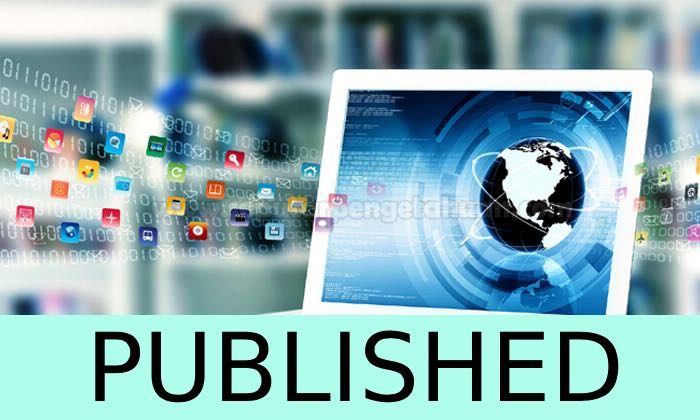 How to Cite
Herlandy, P., doni, R., & Mukhtar, H. (2018). BUKU BERGAMBAR SEBAGAI MEDIA PEMBELAJARAN KISAH SAHABAT NABI DENGAN PEMANFAATAN AUGMENTED REALITY. Rabit : Jurnal Teknologi Dan Sistem Informasi Univrab, 3(1), 22-28. https://doi.org/10.36341/rabit.v3i1.415
1. Copyright of all journal manuscripts is held by the RABIT: Jurnal Teknologi dan Sistem Informasi Univrab
2. Formal legal provisions to access digital articles of electronic journal are subject to the provision of the Creative Commons Attribution-ShareAlike license (CC BY-NC-SA), which means that RABIT: Jurnal Teknologi dan Sistem Informasi Univrab is rightful to keep, transfer media/format, manage in the form of databases, maintain, and publish articles.
3. Published manuscripts both printed and electronic are open access for educational, research, and library purposes. Additionally, the editorial board is not responsible for any violations of copyright law.
licensed under a Creative Commons Attribution-ShareAlike 4.0 International License.

PDF (Bahasa Indonesia)

Abstract views: 198

downloads: 262