RANCANG BANGUN WEBSITE SEKOLAH TINGGI EKONOMI ISLAM (STEI) IQRA ANNISA SEBAGAI WADAH PENYEBARAN INFORMASI
Salamun Salamun

Universitas Abdurrab
Abstract
informasi seputar institusi sangat dibutuhkan oleh kalangan mahasiswa ataupun masyarakat, baik itu informasi tentang perkuliahan maupun informasi yang bersifat umum yang mana bertujuan untuk memberikanberita seputar kampus STEI Iqra Annisa Pekanbaru. Dalam penelitian ini membahas tentang bagaimana membuat sebuah wadah untuk mendapatkan informasi yang berguna bagi mahasiswa pada khususnya dan masyarakat pada umumnya. Dalam pembuatan website ini dilakukan beberapa observasi lapangan untuk mendapatkan informasi apa saja yang sedang dibutuhkan oleh masyarakat dan mahasiswa dari kampus STEI Iqra Annisa Pekanbaru. Dari hasil survey lapangan yang telah dilakukan, maka didapatlah sebuah kesimpuan bahwa pada saat ini informasi yang sangat dibutuhkan oleh mahasiswa adalah tentang jadwal perkuliahan, data dosen, informasi kegiatan terbaru dan informasi tentang kurikulum. Sedangkan bagi masyarakat umum, website dapat menyajikan informasi berupa seputar kegiatan kampus yang akan di adakan, maupun yang telah diadakan.
Keywords:
STEI Iqra Annisa, Informasi, website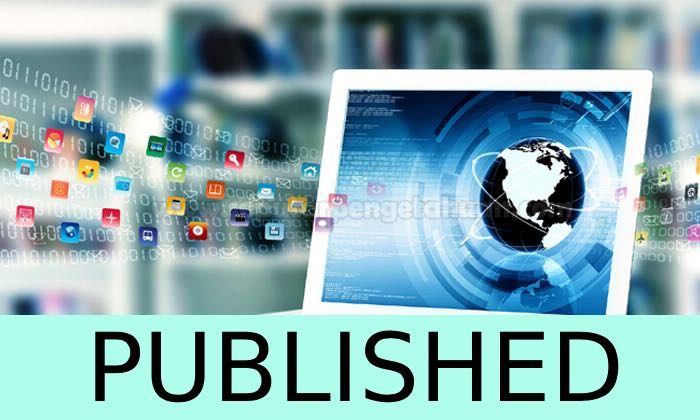 How to Cite
Salamun, S. (2018). RANCANG BANGUN WEBSITE SEKOLAH TINGGI EKONOMI ISLAM (STEI) IQRA ANNISA SEBAGAI WADAH PENYEBARAN INFORMASI. Rabit : Jurnal Teknologi Dan Sistem Informasi Univrab, 3(1), 29-34. https://doi.org/10.36341/rabit.v3i1.416
1. Copyright of all journal manuscripts is held by the RABIT: Jurnal Teknologi dan Sistem Informasi Univrab
2. Formal legal provisions to access digital articles of electronic journal are subject to the provision of the Creative Commons Attribution-ShareAlike license (CC BY-NC-SA), which means that RABIT: Jurnal Teknologi dan Sistem Informasi Univrab is rightful to keep, transfer media/format, manage in the form of databases, maintain, and publish articles.
3. Published manuscripts both printed and electronic are open access for educational, research, and library purposes. Additionally, the editorial board is not responsible for any violations of copyright law.
licensed under a Creative Commons Attribution-ShareAlike 4.0 International License.

PDF (Bahasa Indonesia)

Abstract views: 143

downloads: 97