SISTEM INFORMASI PROSES AKUNTASI MENGGUNAKAN SAK-ETAP BERBASIS WEB PADA PELAKU USAHA
Puspita Rama Nopiana

Universitas Putera Batam
Abstract
The number of entrepreneurs in question is SMEs (Small and Holding Enterprises), where its activities only focus on business operations alone tampa pay attention to financial performance for the long term. This causes the difficulty of SMEs to last long in building their business, plus the lack of knowledge in the field of accounting, especially SMEs in the city of Batam. The purpose of the research is to design an accounting process information system in accordance Financial Accounting Standards Entity Without Public Accountability (SAK-ETAP) on the small business actors. The research method used is the experiment to design the process of information system of accounting process of companies engaged in services, trade and manufacturing. The results explain that the accounting process information system in the preparation of financial statements are needed SMEs, which currently presenting financial statements are still presented manually. The information system designed in the form of accounting software is named Financial Statement Information System Standardized Entity Without Public Accountability abbreviated with "SIKBAP Accounting". The software presented is able to petrify business actors in presenting the financial performance of preparing financial statements consisting of the initial balance sheet, general journal, ledger, trial balance, adjustment journal processed computerized so as to provide output in the form of income statement, statement of owner equity, balance sheet.
Keywords:
Information System, Accounting Process, SAK-ETAP, Web, Businessmen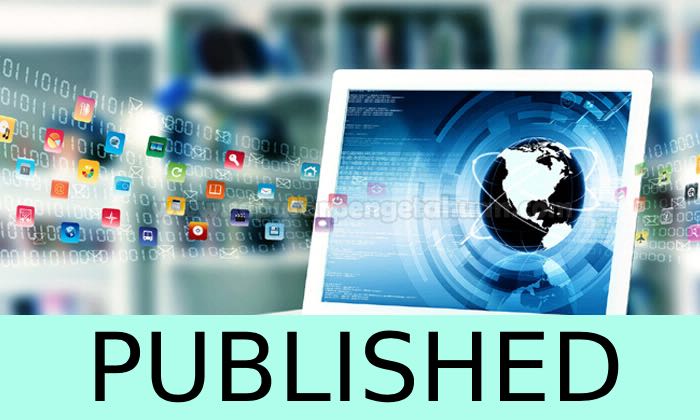 How to Cite
Nopiana, P. (2018). SISTEM INFORMASI PROSES AKUNTASI MENGGUNAKAN SAK-ETAP BERBASIS WEB PADA PELAKU USAHA. Rabit : Jurnal Teknologi Dan Sistem Informasi Univrab, 3(2), 93-107. https://doi.org/10.36341/rabit.v3i2.461
1. Copyright of all journal manuscripts is held by the RABIT: Jurnal Teknologi dan Sistem Informasi Univrab
2. Formal legal provisions to access digital articles of electronic journal are subject to the provision of the Creative Commons Attribution-ShareAlike license (CC BY-NC-SA), which means that RABIT: Jurnal Teknologi dan Sistem Informasi Univrab is rightful to keep, transfer media/format, manage in the form of databases, maintain, and publish articles.
3. Published manuscripts both printed and electronic are open access for educational, research, and library purposes. Additionally, the editorial board is not responsible for any violations of copyright law.
licensed under a Creative Commons Attribution-ShareAlike 4.0 International License.

PDF (Bahasa Indonesia)

Abstract views: 125

downloads: 248