PERBANDINGAN SLM DAN DBM UNTUK MENGANALISA PENYUSUTAN NILAI PERALATAN LABORATORIUM KOMPUTER UNIVERSITAS ABDURRAB
Dona Rahmat Putra

STUDENT

Wita Yulianti

Teknik Informatika, Fakultas Teknik, Universitas Abdurrab

Diki Arisandi

Teknik Informatika, Fakultas Teknik, Universitas Abdurrab
Abstract
Universitas Abdurrab, sebagai salah satu instansi pendidikan di Riau yang memiliki laboratorium komputer yang terdiri dari peralatan komputer dan jaringan lokal. Peralatan komputer dan jaringan yang ada memiliki masa ekonomis, serta setiap tahunnya akan terjadi depresiasi atau penurunan nilai aset. Tujuan dari penelitian ini adalah untuk mengetahui penyusutan peralatan laboratorium komputer, menganalisa penyusutan nilai peralatan komputer dengan membandingkan metode penyusutan, merancang sistem yang sedang berjalan dan memberikan gambaran, masukan serta rekomendasi tentang penggunaan metode penyusutan. Metode penyusutan yang dikomparasikan dalam penelitian ini adalah straight line method dan declining balance method. Metode penyusutan straight line method mengestimasi biaya penyusutan aktiva selalu sama setiap tahunnya, sedangkan declining balance method mengestimasi biaya penyusutan pertahun aktiva cenderung menurun. Kesimpulan dari komparasi kedua motede penyusutan ini yaitu aktiva yang tidak memiliki nilai residu lebih sesuai menggunakan straight line method, sementara aktiva yang memiliki nilai residu dan aktiva yang tergantung pada volume produk lebih sesuai menggunakan declining balance method.
Kata Kunci: depresiasi, komparasi, straight line method, declining balance method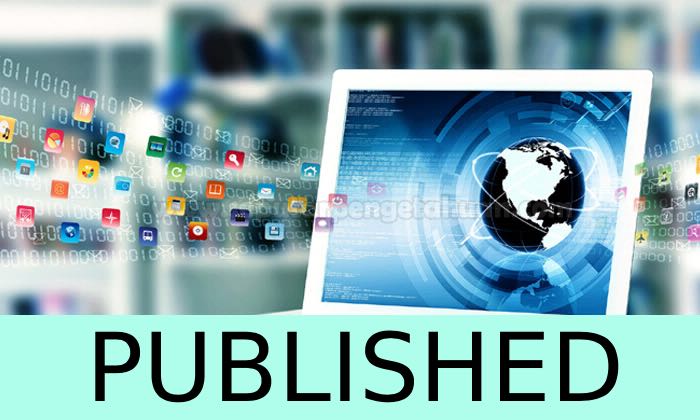 How to Cite
Putra, D., Yulianti, W., & Arisandi, D. (2019). PERBANDINGAN SLM DAN DBM UNTUK MENGANALISA PENYUSUTAN NILAI PERALATAN LABORATORIUM KOMPUTER UNIVERSITAS ABDURRAB. Rabit : Jurnal Teknologi Dan Sistem Informasi Univrab, 4(1), 32-43. https://doi.org/10.36341/rabit.v4i1.591
1. Copyright of all journal manuscripts is held by the RABIT: Jurnal Teknologi dan Sistem Informasi Univrab
2. Formal legal provisions to access digital articles of electronic journal are subject to the provision of the Creative Commons Attribution-ShareAlike license (CC BY-NC-SA), which means that RABIT: Jurnal Teknologi dan Sistem Informasi Univrab is rightful to keep, transfer media/format, manage in the form of databases, maintain, and publish articles.
3. Published manuscripts both printed and electronic are open access for educational, research, and library purposes. Additionally, the editorial board is not responsible for any violations of copyright law.
licensed under a Creative Commons Attribution-ShareAlike 4.0 International License.

PDF (Bahasa Indonesia)

Abstract views: 177

downloads: 255