IMPLEMENTASI METODE COLLABORATIVE FILTERING UNTUK REKOMENDASI CO-WORKING SPACE
Ayudina Nur Afifah

Sistem Informasi, Fakultas Ilmu Komputer, Universitas Mercu Buana

Fitri Dwi Pussandha

Universitas Mercu Buana

Herlisa Dewi

Sistem Informasi, Fakultas Ilmu Komputer, Universitas Mercu Buana
Abstract
Ekonomi kreatif di Indonesia terus menunjukan peningkatan, salah satunya adalah bisnis startup yang terbukti dari banyaknya startup yang mencapai 992 startup, jumlah tersebut didominasi oleh kawasan Jabodetabek yang berjumlah 522 startup, Sumatera sebanyak 115, Jawa Timur sebanyak 113, Yogyakarta sebanyak 54 dan diikuti oleh kota-kota lainnya. Para startup atau freelancer mengalami kesulitan dalam mencari dan menentukan co-working space yang sesuai dengan keinginan dikarenakan website co-working space yang ada saat ini hanya diperuntukkan untuk co-working space itu sendiri sehingga apabila pengguna ingin membandingkan harga atau fasilitas dengan co-working space yang lain maka pengguna perlu membuka semua website dari co-working space yang lain. Penelitian ini bertujuan untuk membantu startup atau freelancer dalam mencari dan menentukan co-working space yang sesuai dengan kriteria menggunakan metode collaborative filtering. Collaborative Filtering merupakan metode untuk memberikan rekomendasi berdasarkan hasil rating dari pengguna yang lain yang memiliki tingkah laku yang sama. Metode collaborative filtering yang digunakan adalah item-based collaborative filtering. Penelitian ini dimulai dari proses pengumpulan data dengan cara membagikan kuisioner kepada responden, analisa kebutuhan, tahap pengembangan sistem, laporan hasil penelitian, dan pembuatan jurnal. Hasil dari penelitian ini yaitu sebuah website yang terdiri dari kumpulan co-working space yang ada di kawasan Jabodetabek sehingga dapat memudahkan pengguna dalam mencari dan menentukan co-working space dalam satu website.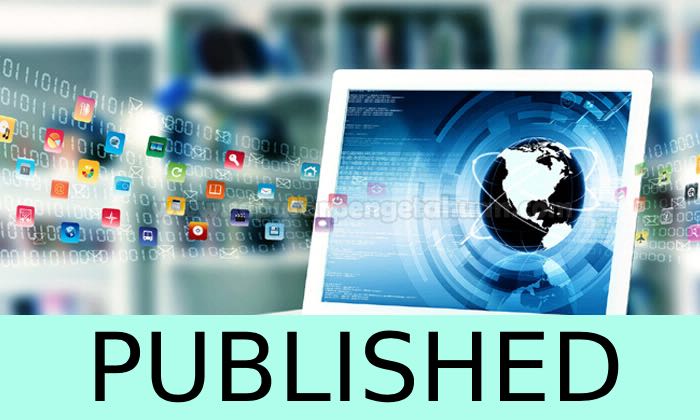 How to Cite
Nur Afifah, A., Pussandha, F., & Dewi, H. (2019). IMPLEMENTASI METODE COLLABORATIVE FILTERING UNTUK REKOMENDASI CO-WORKING SPACE. Rabit : Jurnal Teknologi Dan Sistem Informasi Univrab, 4(2), 87-96. https://doi.org/10.36341/rabit.v4i2.744
1. Copyright of all journal manuscripts is held by the RABIT: Jurnal Teknologi dan Sistem Informasi Univrab
2. Formal legal provisions to access digital articles of electronic journal are subject to the provision of the Creative Commons Attribution-ShareAlike license (CC BY-NC-SA), which means that RABIT: Jurnal Teknologi dan Sistem Informasi Univrab is rightful to keep, transfer media/format, manage in the form of databases, maintain, and publish articles.
3. Published manuscripts both printed and electronic are open access for educational, research, and library purposes. Additionally, the editorial board is not responsible for any violations of copyright law.
licensed under a Creative Commons Attribution-ShareAlike 4.0 International License.

PDF (Bahasa Indonesia)

Abstract views: 188

downloads: 148