DEVELOPING CYBERCOUNSELING FOR JOB SECTOR SELECTION
sri mulyati

Universitas Islam Indonesia
Abstract
 Dalam institusi pendidikan tinggi mahasiswa disiapkan untuk siap bekerja. Pada pendidikan tinggi ini terdapat mahasiswa yang memiliki usia yang cukup matang untuk mengambil keputusan, namun sering ditemui masalah bahwa mahasiswa kesulitan memilih pekerjaan dan merencanakan karir. Mahasiswa perlu mengotimalkan keahlian-keahlian sesuai pekerjaan yang akan datang dengan mengenali tipe kepribadiannya sehingga dapat mendukung keberhasilan pemilihan pekerjaan. Di lapangan, sering terjadi  masalah kurangnya bimbingan karir oleh konselor kepada mahasiswa sehingga mahasiswa kurang dapat mengoptimalkan potensi yang dimilikinya. Oleh karena itu, diperlukan sarana yang dapat membantu kedua belah pihak melakukan komunikasi dalam ranah konseling bimbingan karir.
 Solusi yang ditawarkan dalam penelitian ini adalah melalui pembuatan sistem cybercounseling. Sistem ini memfasilitasi mahasiswa dan konselor untuk berkomunikasi, mengenali kepribadian mahasiswa melalui pengukuran berbasis Myers-Brigs Type Indicator (MBTI), dan rekomendasi bidang pekerjaan yang sesuai dengan kepribadian mahasiswa. Pengukuran ini akan dilakukan dalam sistem berbasis komputer sehingga klasifikasi kepribadian dapat diketahui oleh konselor. Sistem pakar ini dapat dijadikan sebagai dukungan pengambilan keputusan untuk menempatkan ke bidang pekerjaan yang sesuai
Keywords:
mahasiswa, karir, optimal, keahlian, cybercounseling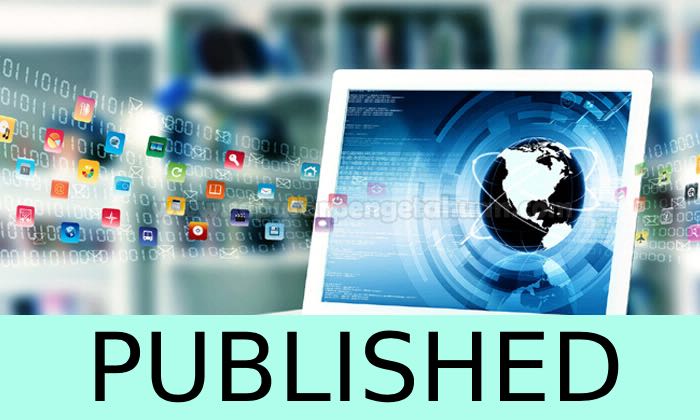 How to Cite
mulyati, sri. (2018). DEVELOPING CYBERCOUNSELING FOR JOB SECTOR SELECTION. Rabit : Jurnal Teknologi Dan Sistem Informasi Univrab, 3(2), 108-115. https://doi.org/10.36341/rabit.v3i2.468
1. Copyright of all journal manuscripts is held by the RABIT: Jurnal Teknologi dan Sistem Informasi Univrab
2. Formal legal provisions to access digital articles of electronic journal are subject to the provision of the Creative Commons Attribution-ShareAlike license (CC BY-NC-SA), which means that RABIT: Jurnal Teknologi dan Sistem Informasi Univrab is rightful to keep, transfer media/format, manage in the form of databases, maintain, and publish articles.
3. Published manuscripts both printed and electronic are open access for educational, research, and library purposes. Additionally, the editorial board is not responsible for any violations of copyright law.
licensed under a Creative Commons Attribution-ShareAlike 4.0 International License.

PDF (Bahasa Indonesia)

Abstract views: 112

downloads: 95